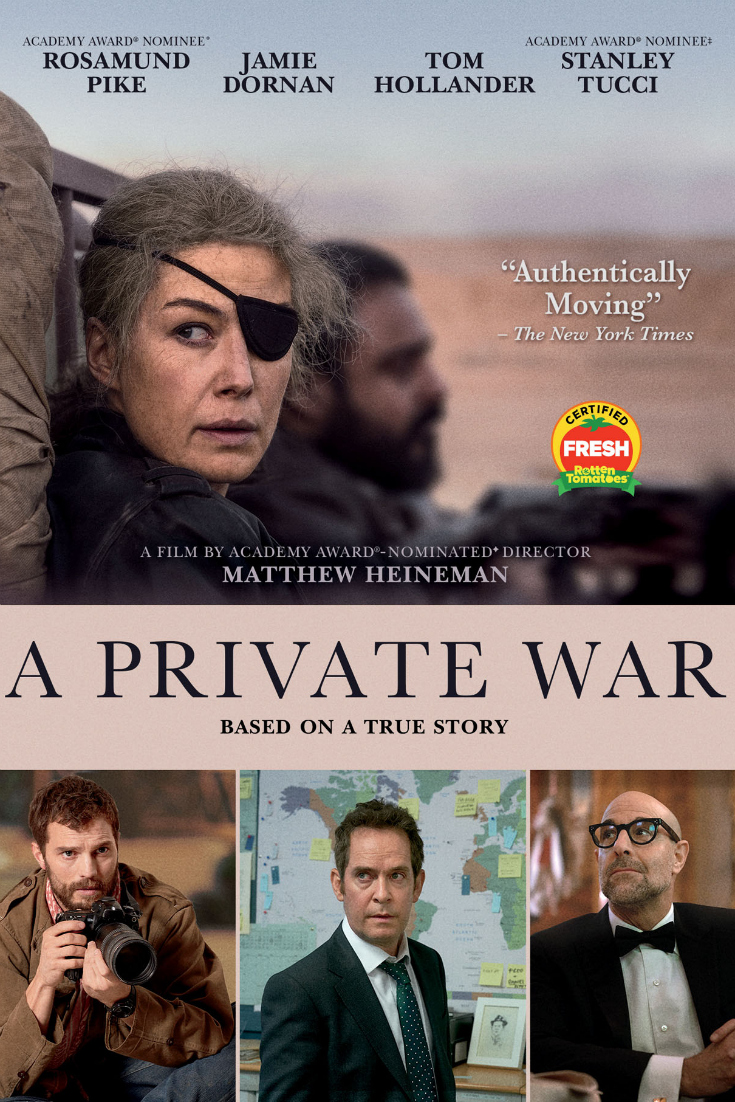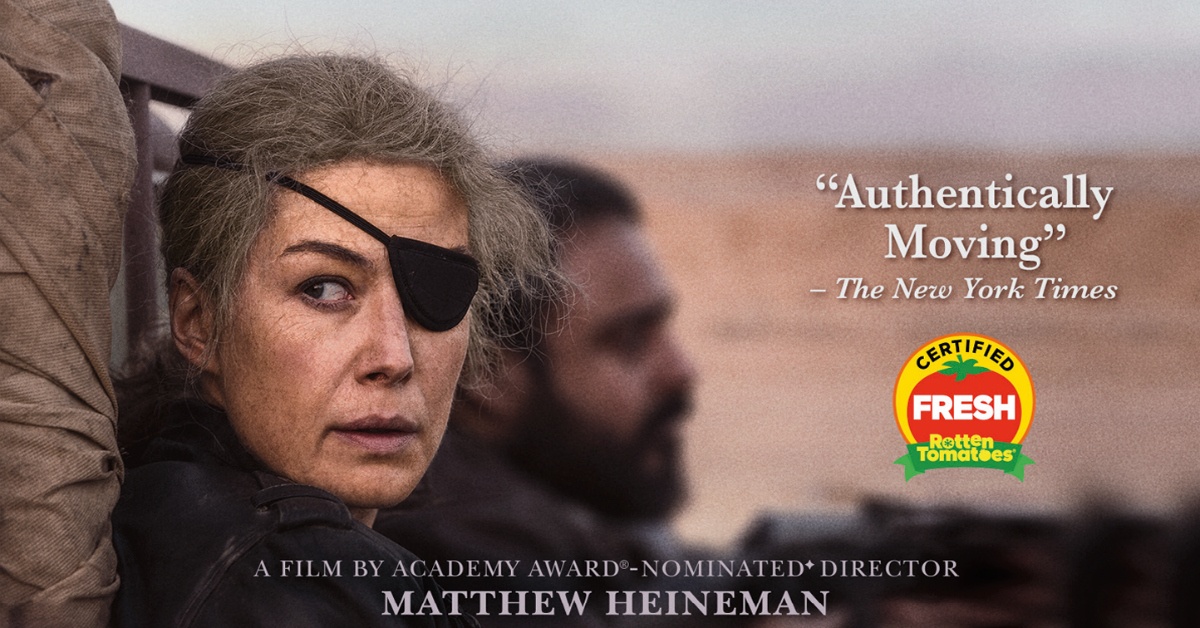 Marie Colvin was an amazing woman, and I definitely recommend A Private War, the movie that is based on her life as a war correspondent.
When war is far away, it's easy to think of it in broad, general terms. However, the real impact of war is felt on a personal level by those who are in the midst of it.
She chose to work on the front lines of conflicts around the world, so that she could tell the real stories of what was happening. Her groundbreaking stories were heard and felt, so we could understand the full impact of what was happening.
Of course, this was not an easy job. She knew the stories needed to be told, so she bravely took great risks to do so.
The intense movie is rated R, and is best for adults and teens. I am grateful for the work she did, and am sorry that she paid with her life.
Official Trailer
A Private War
Universal Pictures Home Entertainment
Rated R
Release date 2/5/19
Movie Synopsis
In a world where journalism is under attack, Marie Colvin is one of the most celebrated war correspondents of our time.
Her mission is to show the true cost of war, driving her, along with renowned war photographer Paul Conroy, to embark on the most dangerous assignments of their lives as they journey to the frontline of conflicts across the globe.
Marie Colvin
Want a chance to win more prizes? Then, check out my other giveaways!