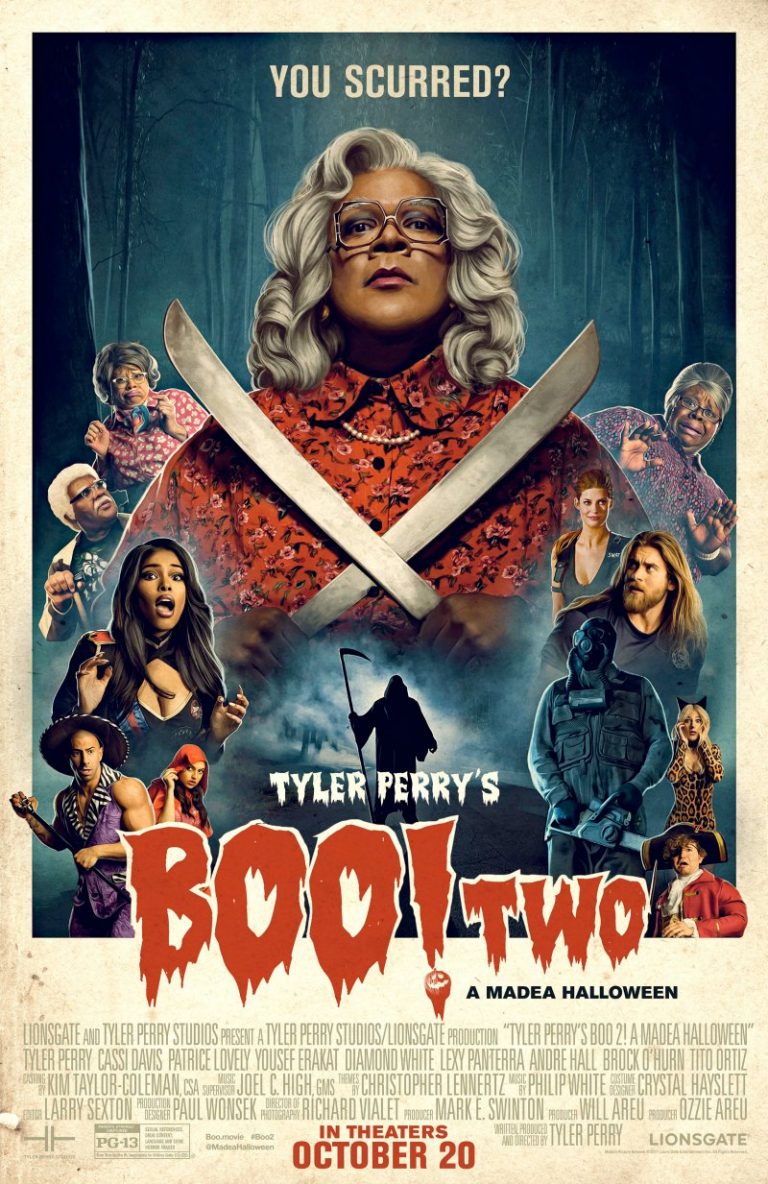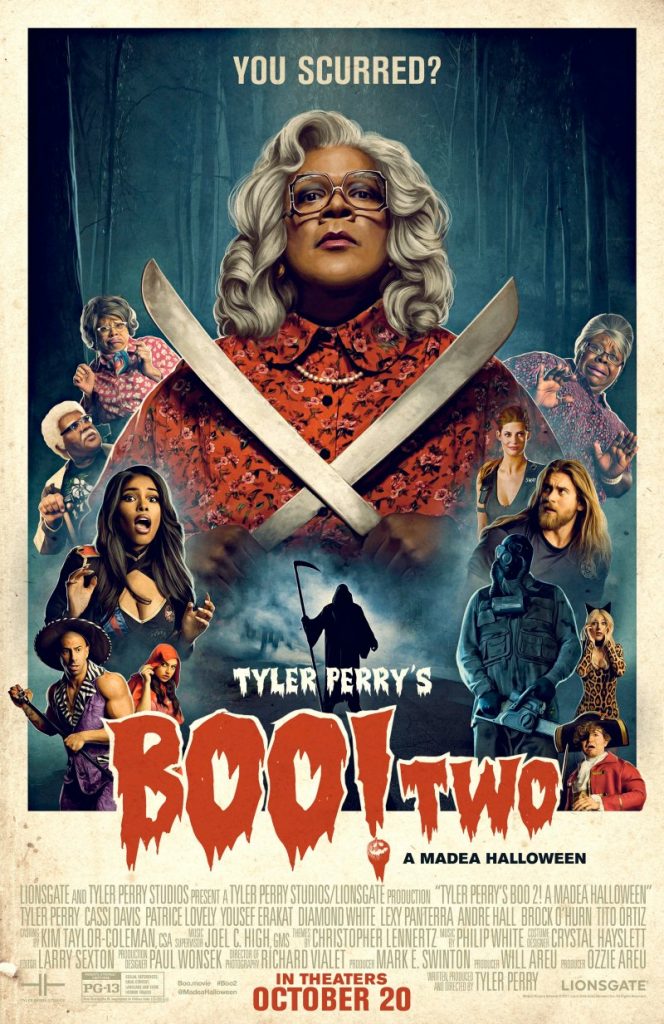 Are you looking for some hilarious Halloween fun? Madea is here to save the day as only she can.
Tyler Perry's Boo 2! is in theaters beginning October 20th. Check out the official video trailer below for a sneak peak of the movie.
Now that I've seen the trailer, I'm definitely looking forward to seeing the entire movie. I love spoof type movies that turn scary or serious situations into something to laugh about. That's what Madea, Joe, Brian, Hattie, Aunt Bam and the rest of these characters do.
It's got the essential spooky situations that we expect from scary Halloween movies, but it's meant to be funny. I laughed my way through the trailer and expect to do the same at the movie.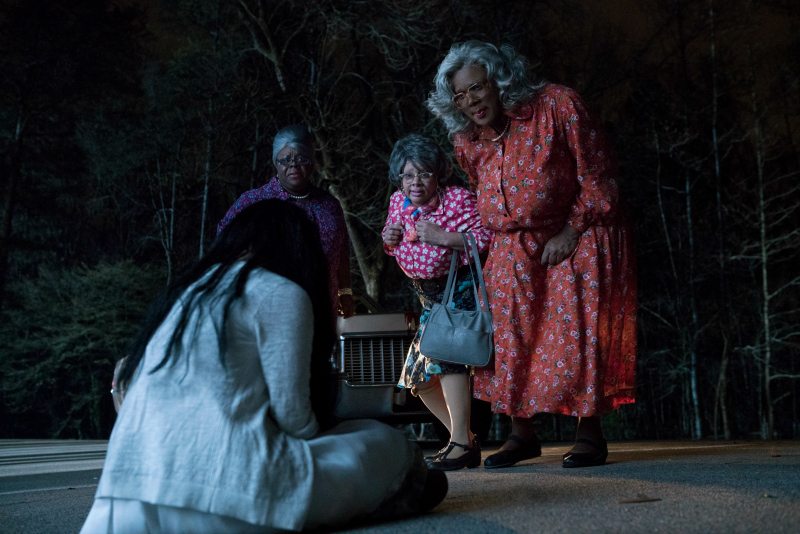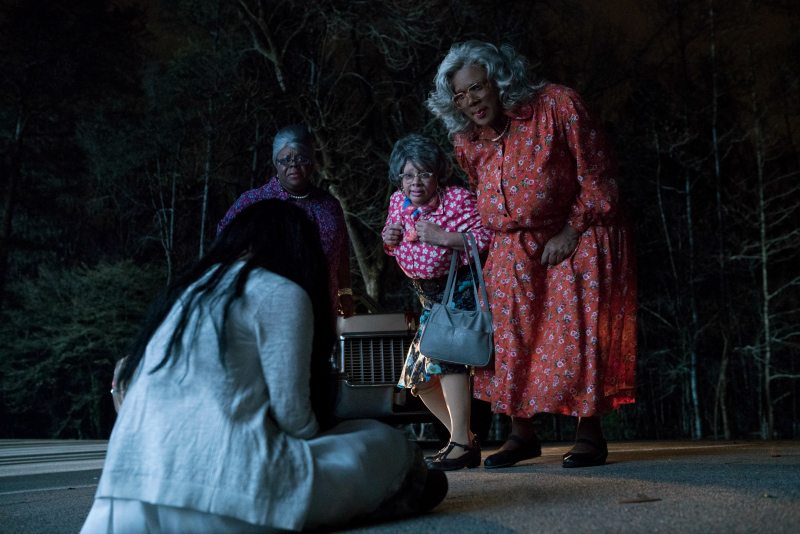 Synopsis: "Madea and the gang are back for this hilarious sequel. Madea, Bam and Hattie venture to a haunted campground and the group must literally run for their lives when monsters, goblins and the bogeyman are unleashed."
Tyler Perry's Boo 2! is rated PG-13. It's very similar to previous Tyler Perry movies. Use your own discretion.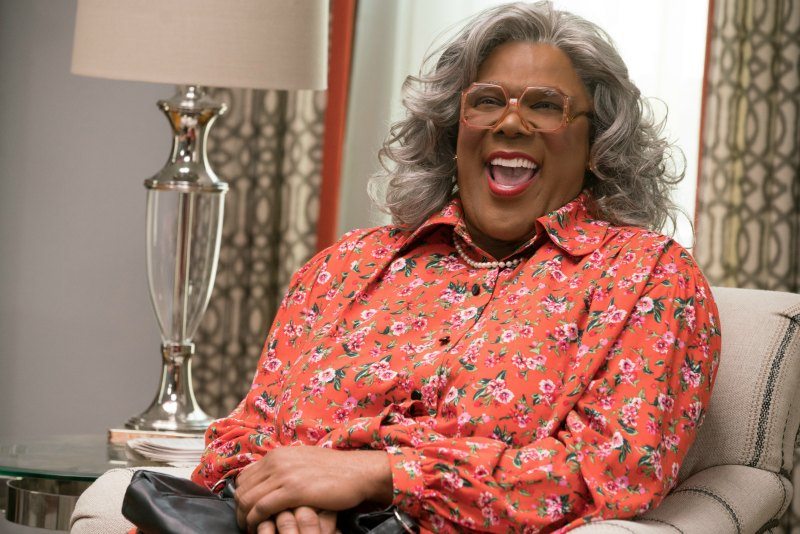 Enter daily through the Rafflecopter giveaway form below:
a Rafflecopter giveaway

*If you have won the same prize on another blog, you will not be eligible to win it again.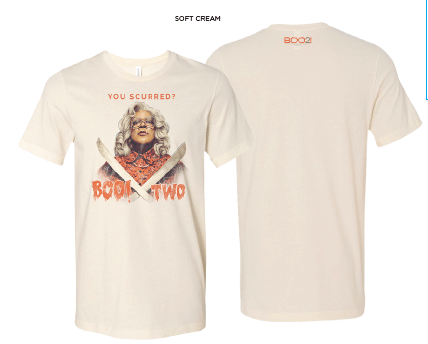 "This is a sponsored post on behalf of Review Wire Media for Lionsgate. I received information to facilitate my review as well as a promotional item to thank me for my participation."