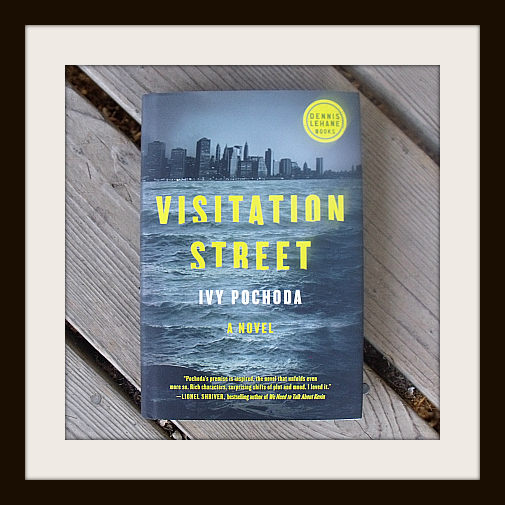 Visitation Street is a beautiful book that allows us to explore the Red Hook neighborhood of Brooklyn while getting inside the heads of the unique and interesting characters who live there.
The story begins with two bored teenage girls looking for some Summer adventure. Their nighttime excursion on a raft ends in tragedy with only one of the girls returning. The event impacts them, their family and the entire community.
Ivy Pochoda does a great job of understanding the inner workings of the variety of people that appear in the novel. They come across as being real. She grew up in Red Hook, so her description of the area is also realistic. I have to wonder if some of the characters are based on people she knew well or at least saw in the community.
Visitation Street

By Ivy Pochoda
isbn 9780062249890
Pub. date 7/9/13
Description: "Summer in Red Hook, Brooklyn, an isolated blue-collar neighborhood where hipster gourmet supermarkets push against tired housing projects and the East River opens into the bay. Bored and listless, fifteen-year-olds June and Val are looking for fun. Forget the boys, the bottles, the coded whistles. Val wants to do something wild and a little crazy: take a raft out onto the bay. But on the water during the humid night, the girls disappear. Only Val survives, washing ashore in the weeds, bruised and unconscious.This shocking event echoes through the lives of Red Hook's diverse residents."
CONNECT – You can follow HarperBooks on Twitter.
Enter daily through the Rafflecopter form below: