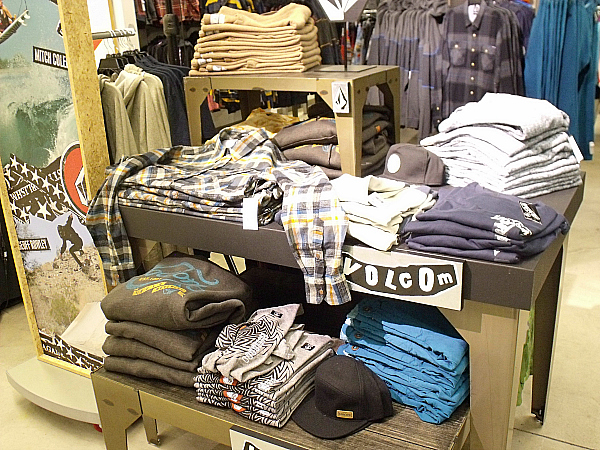 As the mother of 2 young college men, I have purchased a lot of Volcom clothing and accessories over the years. Volcom knows all about comfort and style. When I heard that Macy's was having a special Volcolm style event at their Men's Store at the Shops at Mission Viejo, I knew I wanted to go.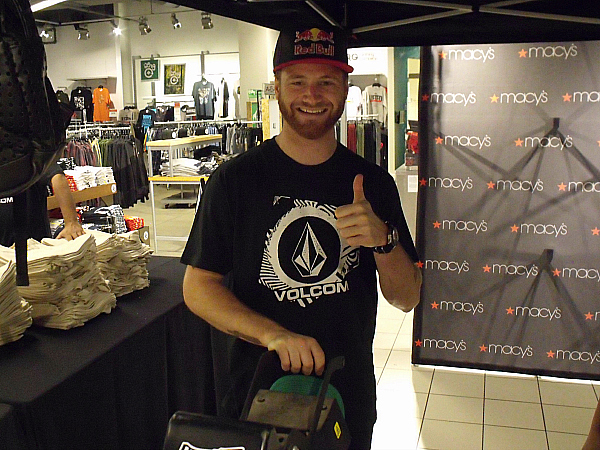 In addition to seeing the latest Volcom styles, snowboarder Pat Moore was on hand for a meet and greet. He was very nice and down to earth and seemed to really enjoy chatting with the kids and adults who came out to see him.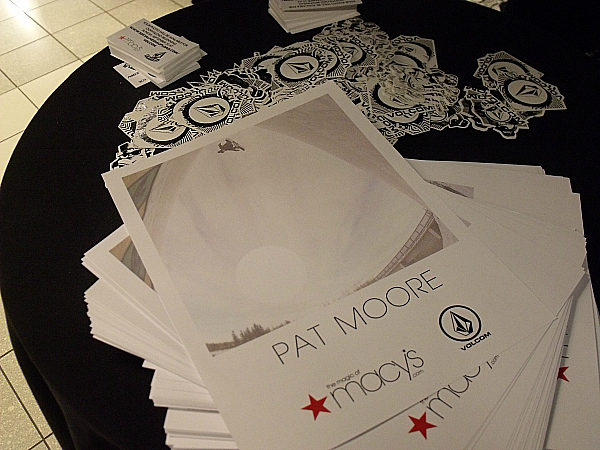 There were free Volcom stickers and Pat autographed photos. A DJ played music, servers passed around appetizers and drinks and we got to watch videos of Pat in action.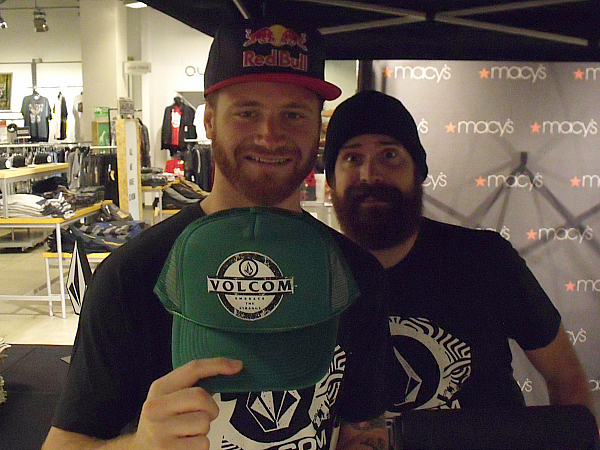 They were also making hats for the people who stopped by. There were a variety of Volcom designs to choose from. As long as Pat was being so nice and friendly, I thought it would be fun to ask him to make the hats for my sons. He was a good sport and had fun using the machine to affix the designs to our hats. The hats are great and they're extra special, since they were made by Volcom snowboarder Pat Moore.
Volcom also had a screen printer on hand. It was fun watching the process and the specially designed Macy's Volcom totes look fabulous!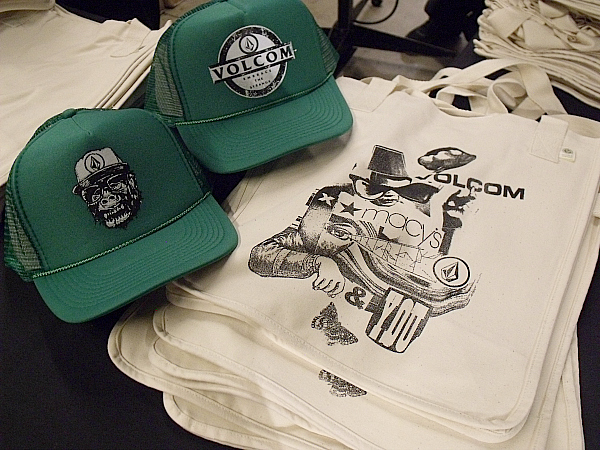 I always enjoy attending events at Macy's. You can check the Macy's event schedule online to see what's happening at your local store.
The Volcom event I attended was at:
Macy's At The Shops At Mission Viejo
300 Shops At Mission Viejo
Mission Viejo, CA 92691
949-364-3111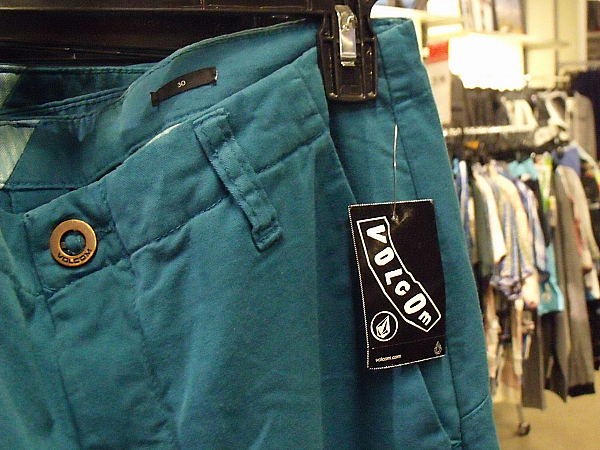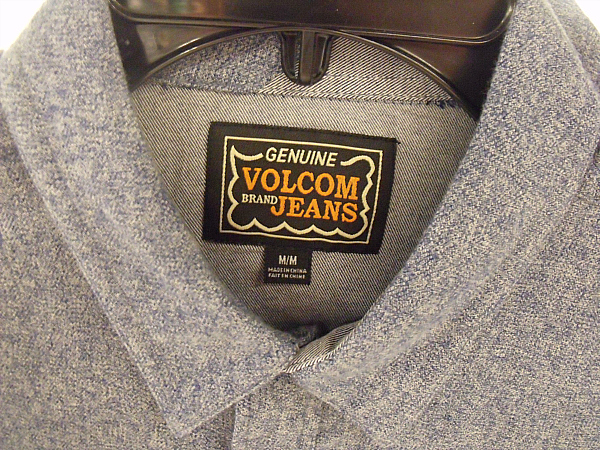 Compensation provided by Everywhere.