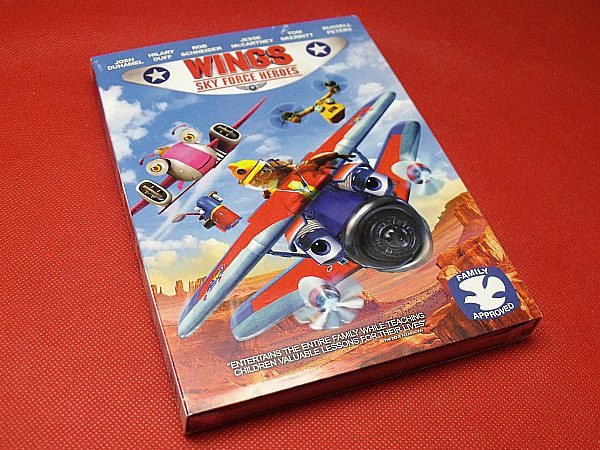 Are your kids ready for adventure and inspiration?
Wings: Sky Force Heroes is a fun feature length animated movie that kids will want to watch again and again. It is a follow up to the US release of Wings earlier this year. That one was originally made in Russian and was re-done and updated for English speaking audiences. They did a great job on that one and on this new one.
This Dove Family Approved movie has action and a lot of heart. The movie is rated PG for the action and mild crude humor. The humor is probably what your kids are already accustomed to hearing both in real life and in other TV shows and movies. Parents should always use their own judgement, but this seemed very much in the 'normal and acceptable' range to me.
Parents and kids will recognize the well-known voice actors – Josh Duhamel, Rob Schneider, Hilary Duff, Jessie McCartney and others.
This is a feel good movie that is entertaining and will inspire and encourage kids to be good people!
Wings: Skyforce Heroes

Rated PG
Release date 12/23/14
Synopsis: "When Ace, a cocky young firefighter, defies his Colonel's orders and recklessly attempts a solo mission, it leads to disastrous consequences. Ace, along with Fred, his trusty co-pilot, quits Sky Force and resigns himself to hauling coal for Mr. Steinway, until one day a fire breaks out in the mines! With the help of his friends: Windy and T-Bone, Ace must overcome his fears and become the hero he was destined to be."
Enter daily through the Rafflecopter giveaway form below: