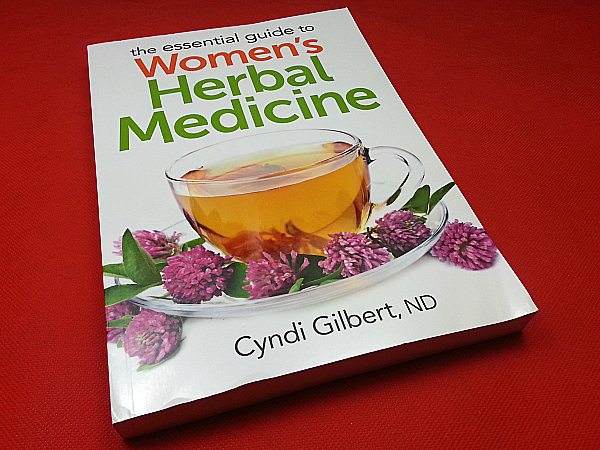 Are you interested in herbal medicine?
There is definitely a time and place for modern medicine. There are also times when alternative methods are appropriate and effective. Plants have been a part of therapeutic treatment for thousands of years and more people are turning to natural remedies.
Dr. Cyndi Gilbert is a practicing Doctor of Naturopathic Medicine. She has put together a helpful and easy to use guidebook to herbal medicine that specifically addresses the health issues of women.
There are "Quick Guides" charts to look up health concerns or herbs for simple, straightforward answers. There are also detailed chapters for each of these when you need additional information.
Many of the herbs are things that we are already familiar with – garlic, peppermint, sage, green tea, chamomile …. Others will probably be completely new to the average reader. The book is organized well and will be a useful tool for anyone looking to incorporate herbs into their routine.
The Essential Guide to Women's Herbal Medicine

by Dr. Cyndi Gilbert
isbn 978-0778805069
Pub. date 4/23/15
Description: "This outstanding reference provides clear information on herbal medicine treatments that meet the distinctive needs of women. It covers many topics, from anemia and dysmenorrhea to pregnancy, menopause and endometriosis. Over 50 herbs are featured, with complete profiles, including the corresponding conditions and ailments each herb treats, along with an easy-to-follow protocol. All of the herbs can be found at your local pharmacy or health food store, and special attention is paid to the safety of these herbs, their potential adverse effects and their drug interactions."
CONNECT – You can like Robert Rose Books on Facebook and follow them on Twitter
Enter daily through the Rafflecopter form below: