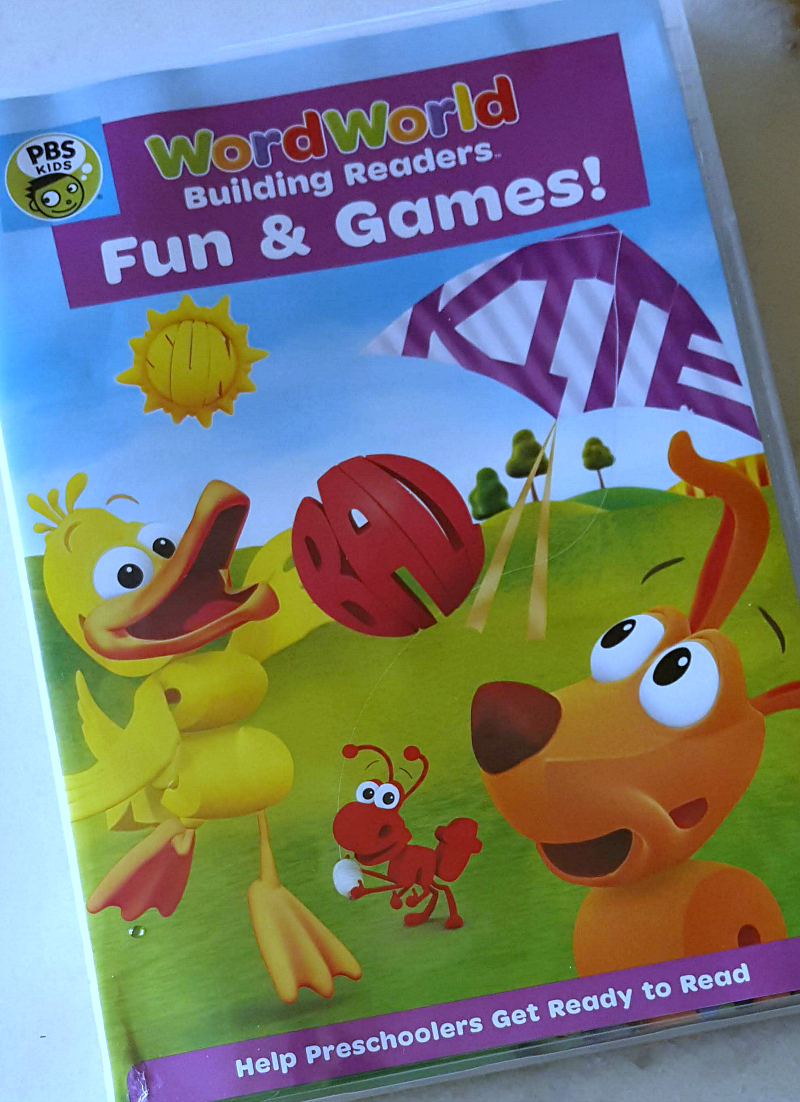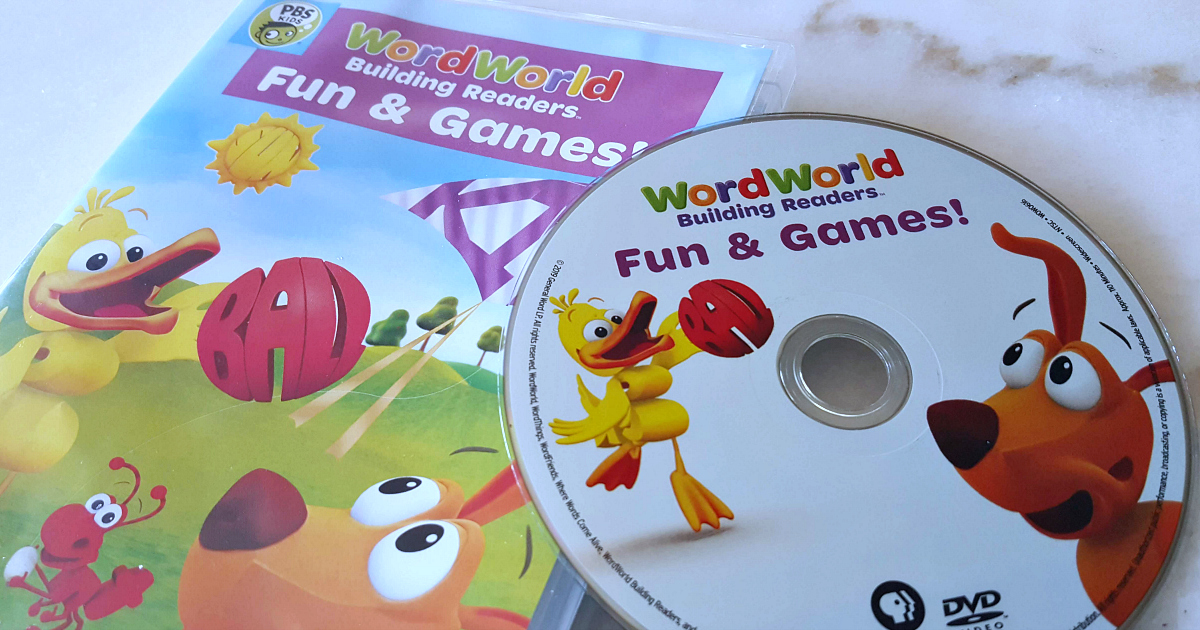 If your kids like WordWorld fun, they are going to love the new DVD from PBS Kids. The series is fantastic for preschoolers, since each episode helps build a foundation for reading and school readiness.
There are 8 episodes on the Word World DVD:
Castles in the Sea
Pirate Ship
Playing Spies
Ride 'em CowBear
Shark's First Loose Tooth
Dog Wants to Play Ball
Kite Flight
X Marks The Spot
As you can guess from the titles, these episodes are all about fun! And, they just may encourage kids to get outside and play. Additionally, the DVD will help build confidence as children learn how letter sounds blend together to form words.
PBS Kids shows always do such a great job of making learning fun and encouraging kids to be proud of what they learn. Kids will enjoy the fun DVD the first time they watch it, and, of course, skills will be mastered as they watch it multiple times.
Pig's Missing Pie Video
Word World
Fun and Games
PBS Kids
Rated G
Release date 4/16/19
Synopsis
Episodes include Castles in the Sea, where Duck and Shark find a new home for Shark while they're playing on the beach – a sand castle! Will they solve the mystery and determine why it disappears every night while Shark is sleeping?
In Pirate Ship, Sheep, Duck and Shark find a message in a bottle. It's just one of several rhyming clues that will lead to a special treasure!
In Ride 'em CowBear, Pig, Dog and Duck play cowboys, and Bear wants to join them, but gets frustrated when she learns she's not very good at rope tricks. Bear learns it takes practice to be a rootin'-tootin' CowBear!
Check out my other entertainment articles, so you can keep up with the latest news.