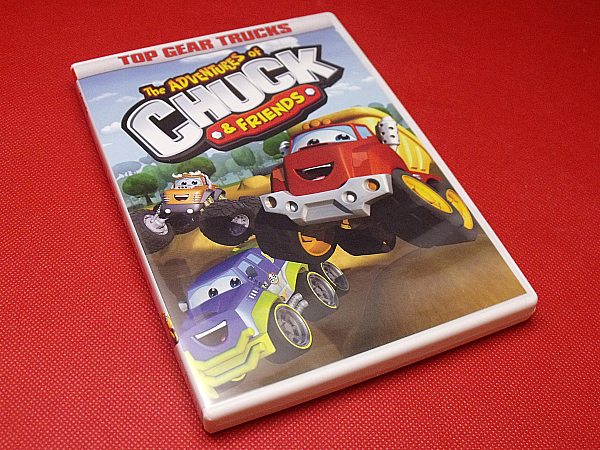 Do your kids like Chuck? The TV series is great for preschoolers and has been seen on HUB TV, Nick Jr. Treehouse and other networks.
This adorable little dump truck has big big dreams. He's got a good heart and tried to be a good friend, but just like real boys and girls he isn't perfect. There is lots to be learned as he and his friends have adventures.
Top Gear Trucks is the latest DVD compilation from The Adventures of Chuck & Friends. There are 10 episodes and a fun bonus sing-along for almost 2 hours of entertainment.
The Adventures Of Chuck And Friends:
Top Gear Trucks DVD
Shout! Factory
Release date 6/3/14
Synopsis: "Watch Chuck and the gangs adventures, as they try to uncover the identity of a mysterious "ghost," spend a day helping the town's Mayor, re-create the night Chuck's parents first met and more in these ten awesome adventures guaranteed to put fun into high gear!"
Kids can watch the following episodes:
Digging Deep

Fools for Rules
Fort Chuck
Ghost Stories
Mayor Chuck
Pop Goes the Inner Tube
Runaway Chuck
The Dirt on Chuck
Up All Night
When Haulie Met Porter
Enter daily through the Rafflecopter form below: