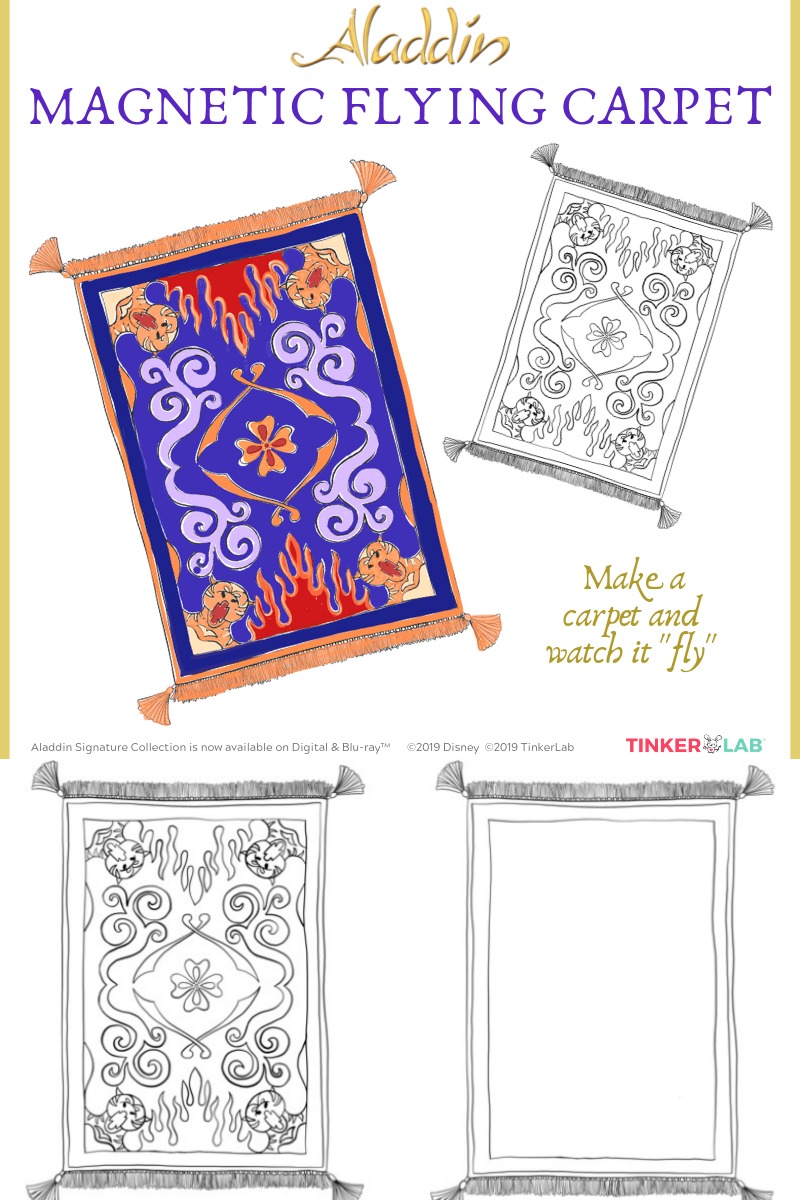 Free Printable Aladdin Activity
Flying Carpet Craft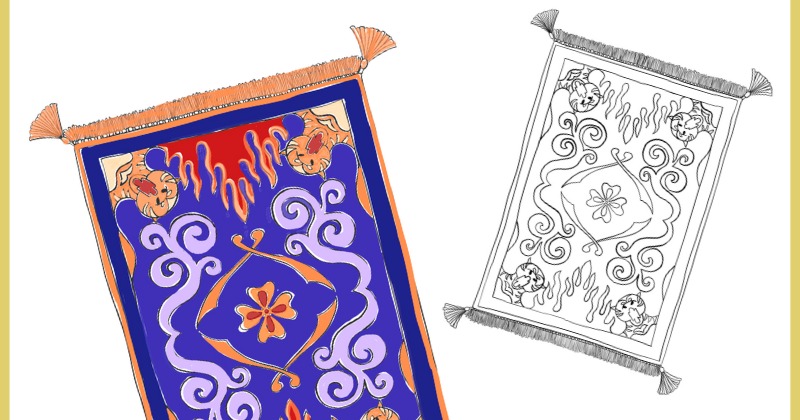 Just about every child has dreamed about flying through the air, so this Aladdin flying carpet craft is a fun way to spark the imagination.
The carpet doesn't really carry people off into the night sky, but it does lift off thanks to magnets.
This is really fun for entertainment, and it also teaches a little bit of science.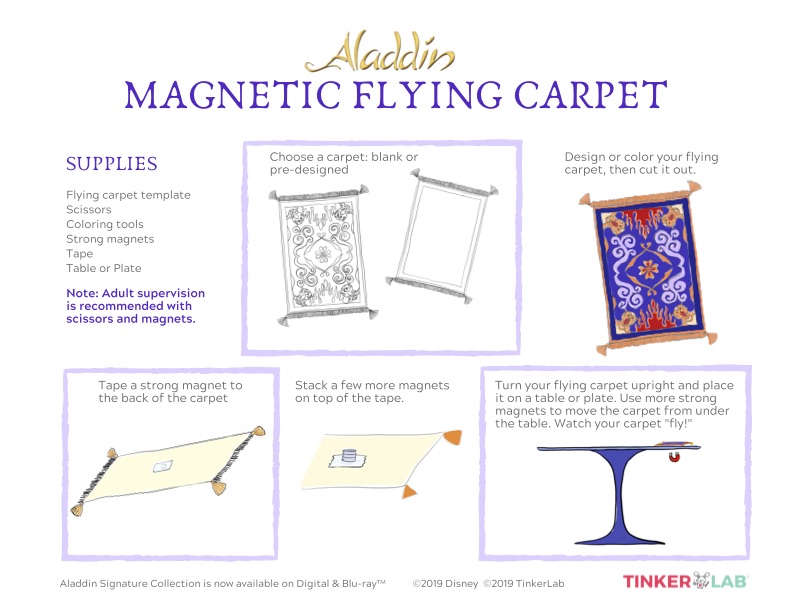 This is a fun activity for family movie night, a rainy day or an Aladdin themed birthday party.
Big kids can do the project by themselves, but little ones may need some help with the magnets.
Gather up your supplies, so you can can have some magical fun.
Flying Carpet Template (see download link below)
Crayons, Markers or Colored Pencils
Tape
Table or Plate
Will your children be amazed, when they make their magic carpet fly?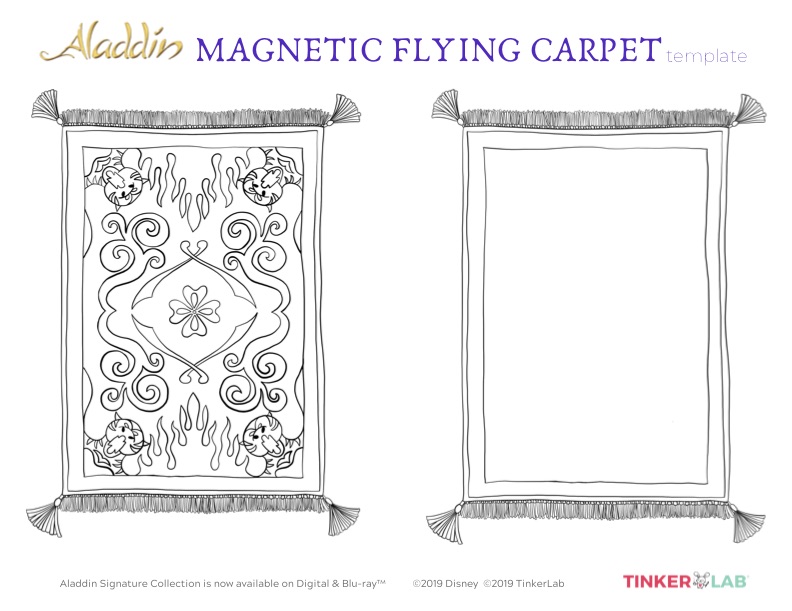 Synopsis
ALADDIN is the exciting tale of the charming street rat Aladdin, the courageous and self-determined Princess Jasmine and the Genie who may be the key to their future.
Directed by Guy Ritchie, who brings his singular flair for fast-paced, visceral action to the fictitious port city of Agrabah.
The film is written by John August and Ritchie and is based on Disney's ALADDIN.
Click HERE to download the the free printable Disney Aladdin activity page, so your child can make their own magnetic flying carpet.
Please share this Disney activity page on Pinterest or another favorite social media site.
Check out my other free Aladdin printables, so your kids can have more Disney adventures.
For year round fun, take a look at the rest of my free printables.
Many are from Disney and Shout Factory, so they feature movies, TV series and characters that your kids already know and love.
Some are educational and some are just plain fun. There are coloring pages, crafts, word puzzles, mazes, memory games and other family friendly activities.