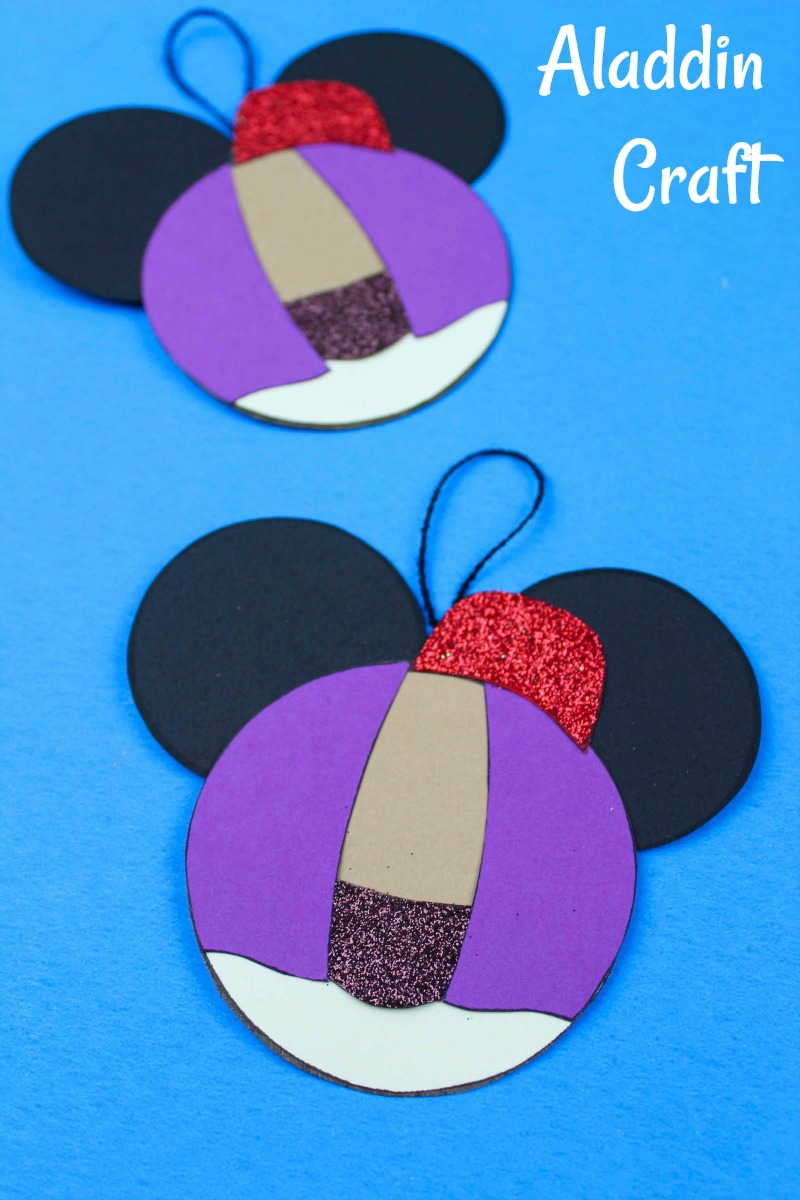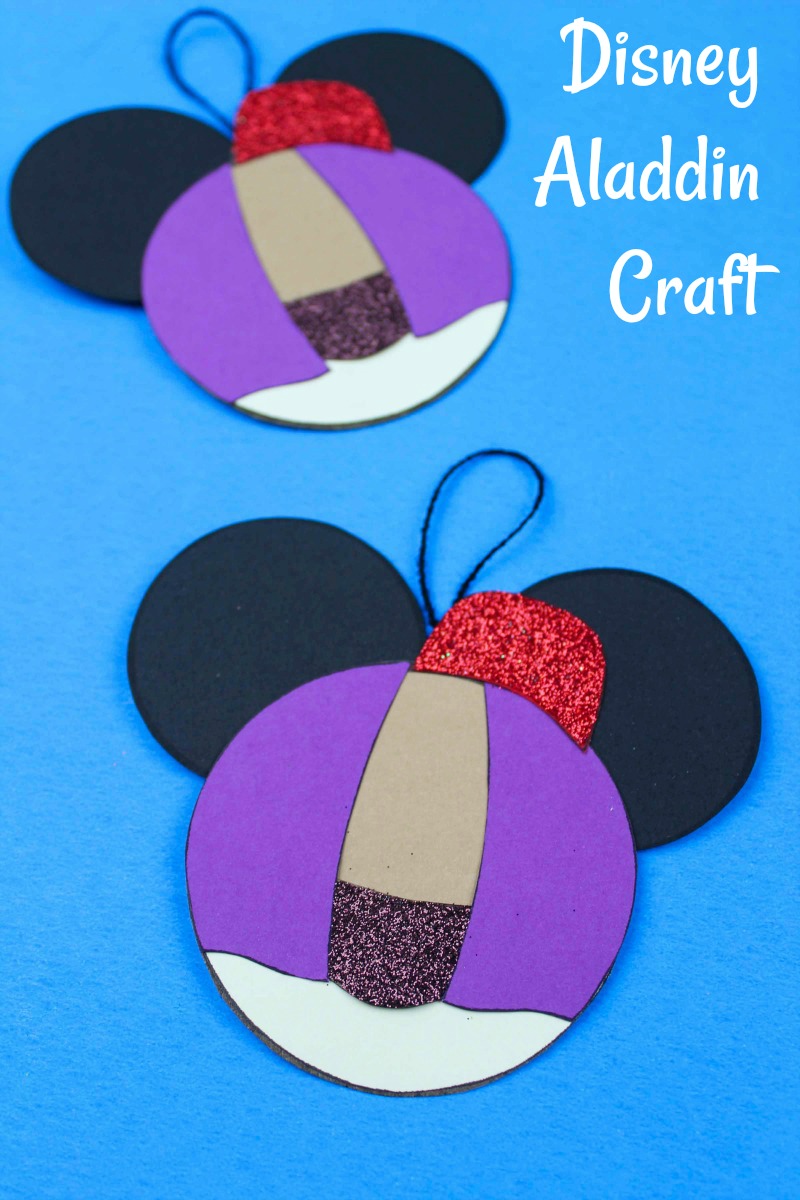 Disney Holiday Ornament Craft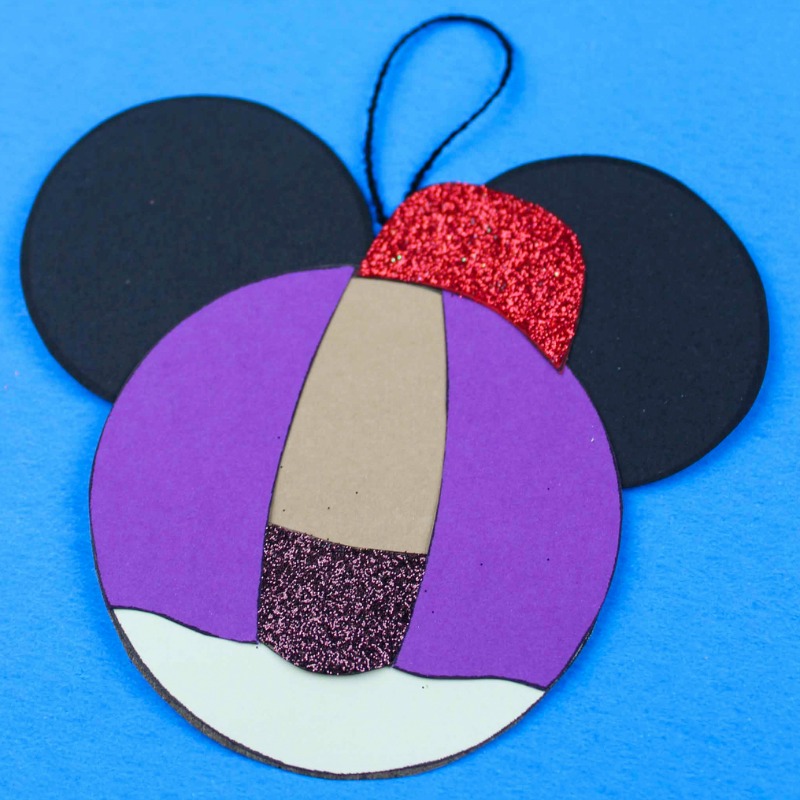 You can add some Disney inspired magic to your Christmas tree, when you make this sparkly Mickey head Aladdin ornament craft.
Help your child create the ornament or make it yourself. Aladdin definitely has fans of all ages.
The craft is simple to make, when you use my template.
Follow the instructions to print, cut and assemble this cute Aladdin themed ornament that is clearly Disney inspired.
You can make the ornament sparkle with glitter or you can skip the sparkles, if you'd like.
Prince Ali!
Mighty is he!
Ali Ababwa
Strong as ten regular men, definitely!
Supplies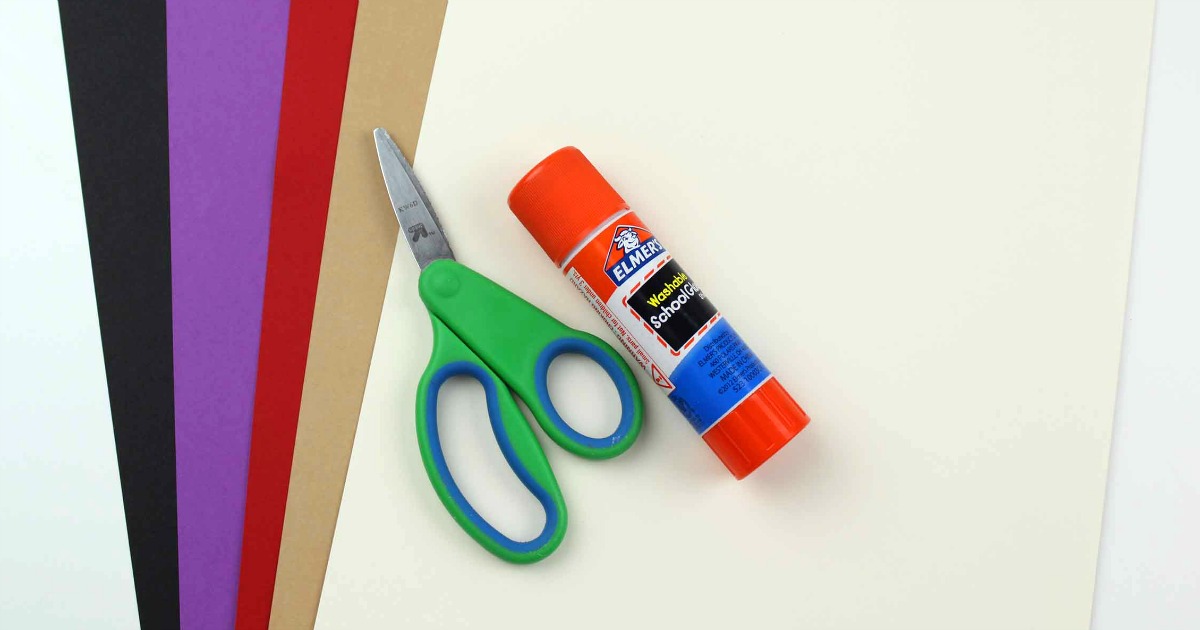 Printed Pieces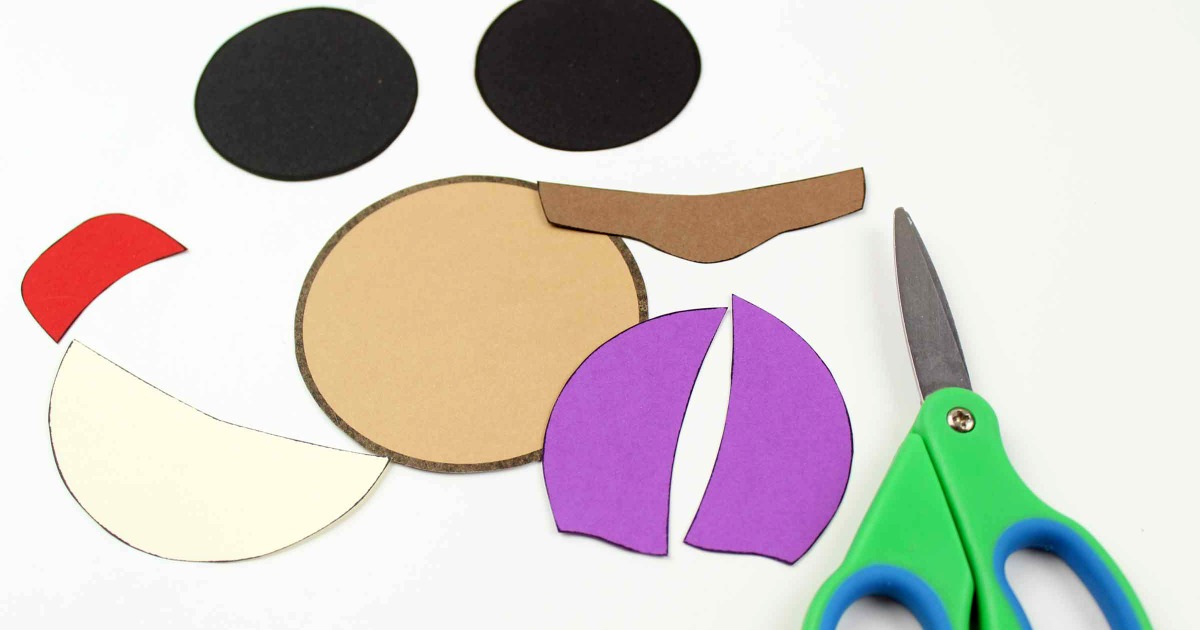 Assembly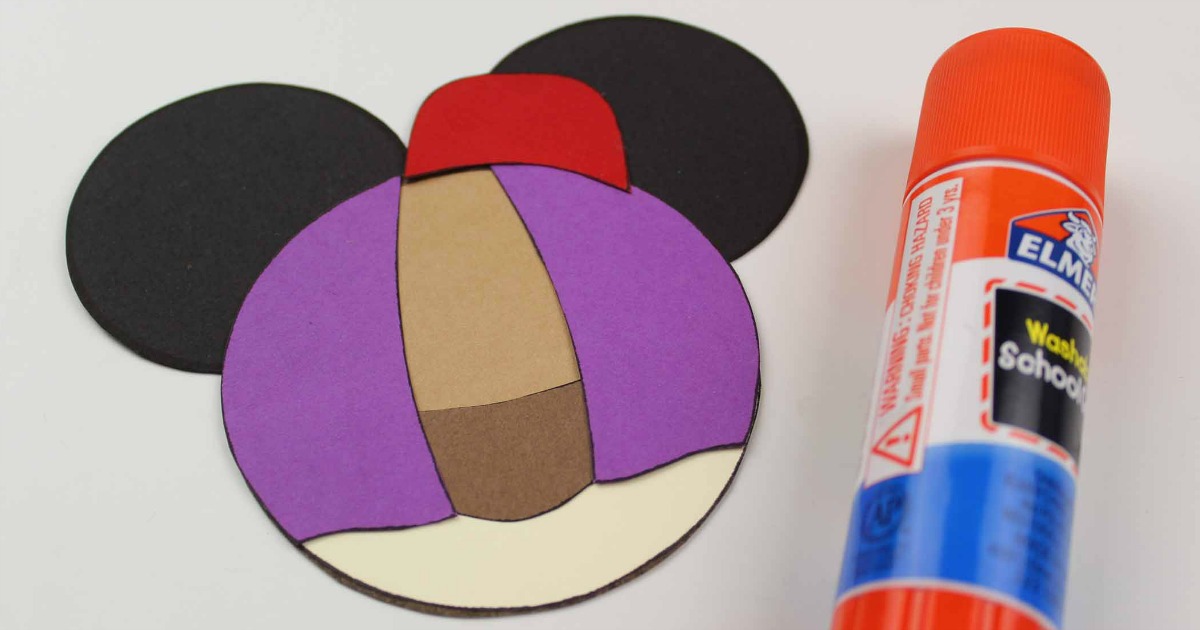 Aladdin Ornament Craft
Supplies
Cardstock (1 Black, 1 Flesh Tone, 1 Red, 1 Brown, 1 Cream, 1 Purple)
Glue Stick
White Glue
Scissors
Black Twine or Ribbon
Glitter (Red and Purple)
Instructions
1) Download the free printable Disney inspired Aladdin craft template.
2) Print each of the pages of both templates on the correct color of card stock. The color is listed at the top of each page. You'll have extra pieces, so you can use them to make more than one.
3) For each Aladdin Christmas ornament, cut out 2 black ears, 1 flesh tone head, 1 red hat, purple jacket, brown belt and white pants.
4) Glue the ears behind the head and the other pieces to the front.
5) Add red glitter to the hat and purple glitter to the belt.
6) Make a hanger by looping a piece of twine and gluing it to the back of the Aladdin ornament.
9) Let Aladdin dry completely, and then the craft is ready to hang on your Christmas tree.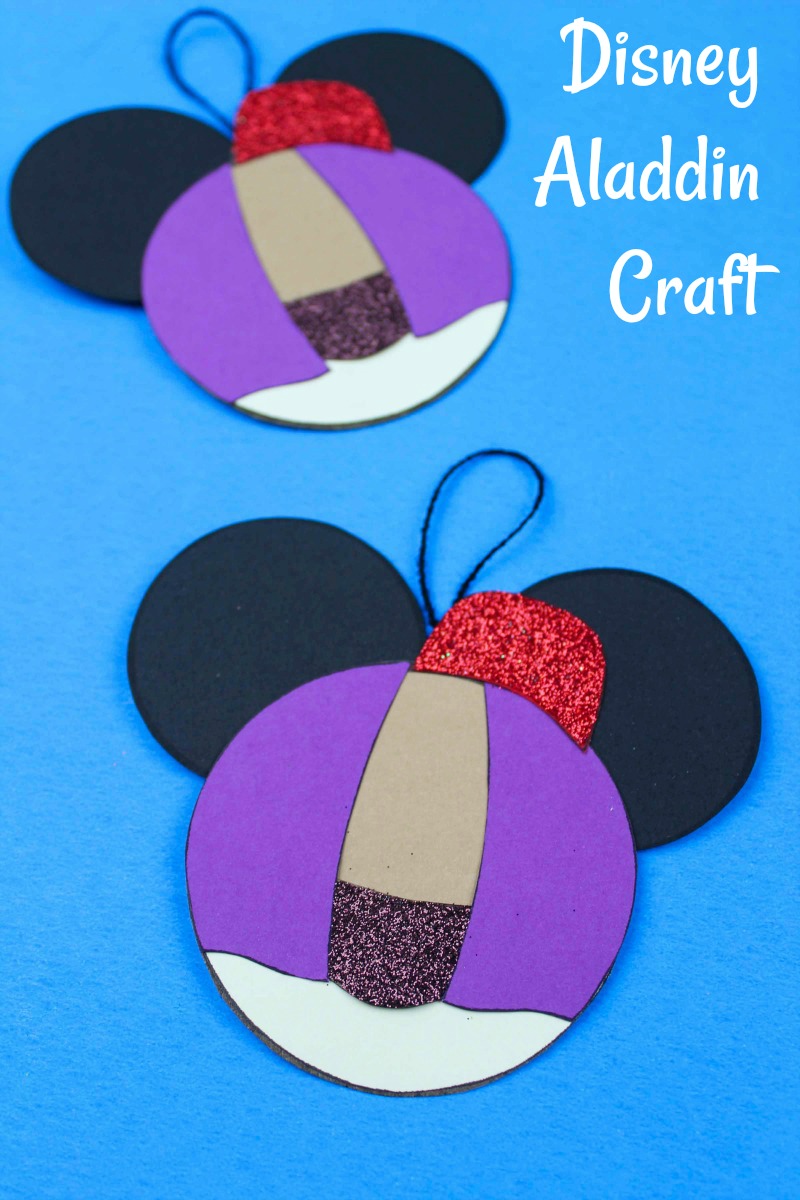 Download the free Aladdin template, so you can craft this cute Disney inspired holiday ornament to display on a Christmas tree or anywhere else in your home.
Check out my other crafts and free printables, so you and your family can have lots of fun.
I have a lot of other Disney inspired ornament crafts, so you can add some pixie dusted magic to your holiday celebrations.
Synopsis
ALADDIN is the exciting tale of the charming street rat Aladdin, the courageous and self-determined Princess Jasmine and the Genie who may be the key to their future.
Directed by Guy Ritchie, who brings his singular flair for fast-paced, visceral action to the fictitious port city of Agrabah.
The film is written by John August and Ritchie and is based on Disney's ALADDIN.
Check out my other free Aladdin printables, so your kids can have more Disney adventures.
For year round fun, take a look at the rest of my free printables.
Many are from Disney and Shout Factory, so they feature movies, TV series and characters that your kids already know and love.
Some are educational and some are just plain fun. There are coloring pages, crafts, word puzzles, mazes, memory games and other family friendly activities.