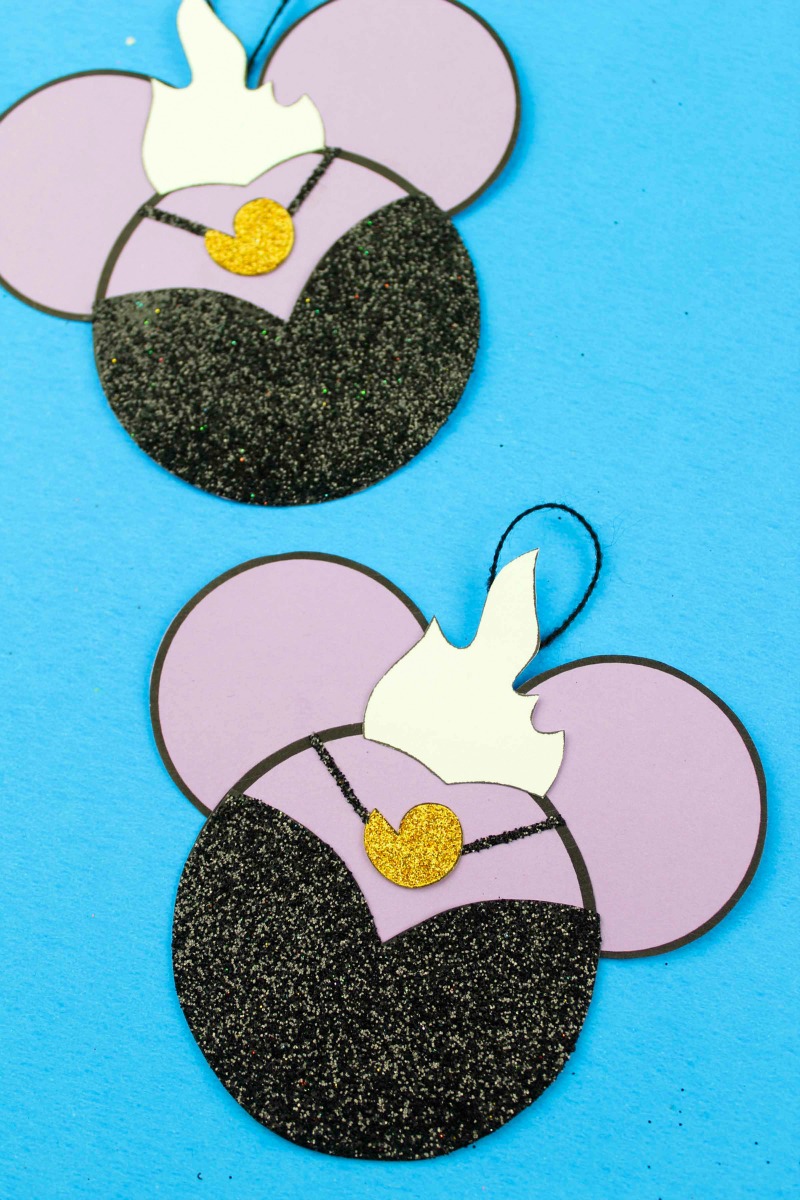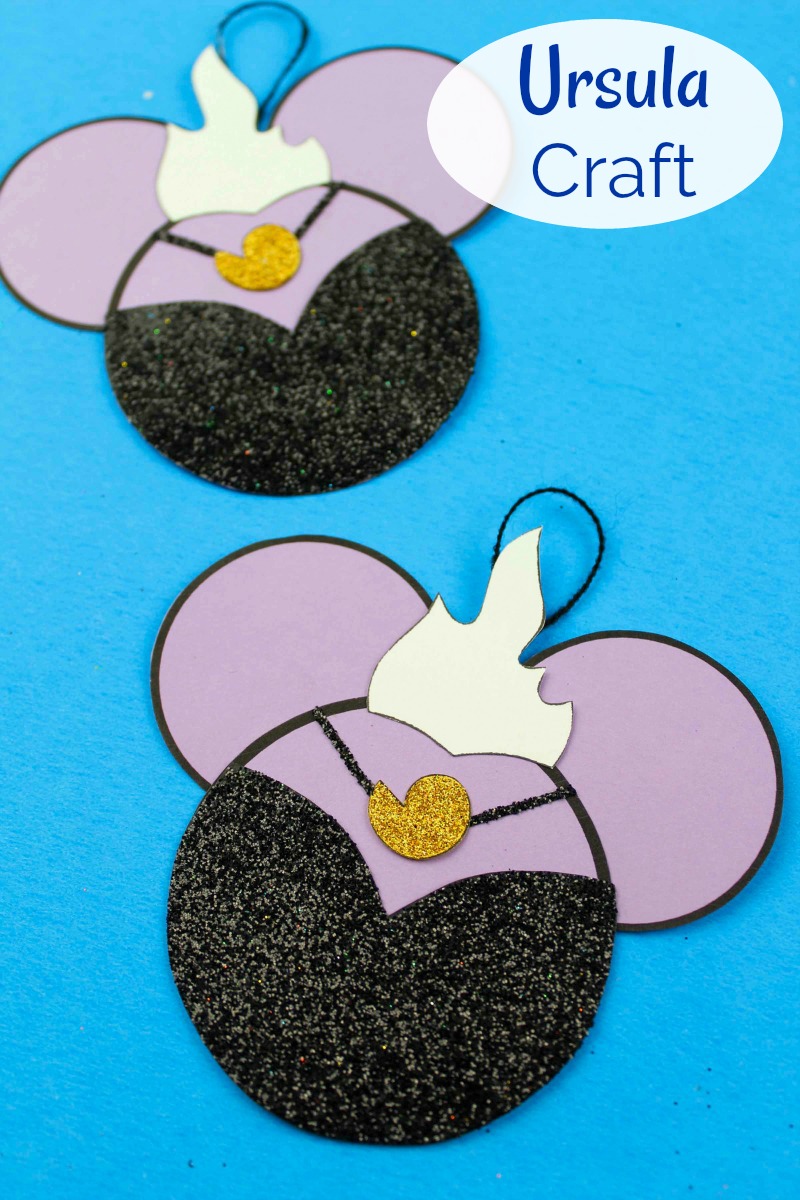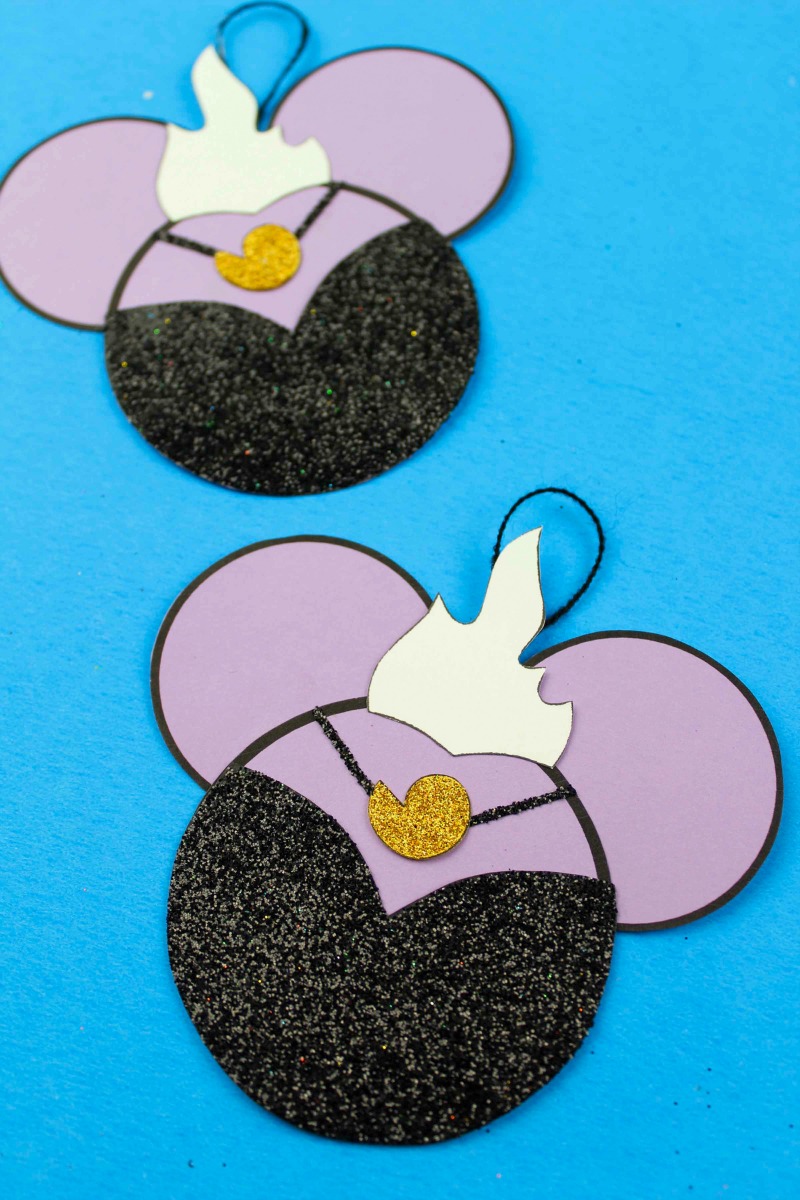 Disney Holiday Ornament Craft
Ursula from The Little Mermaid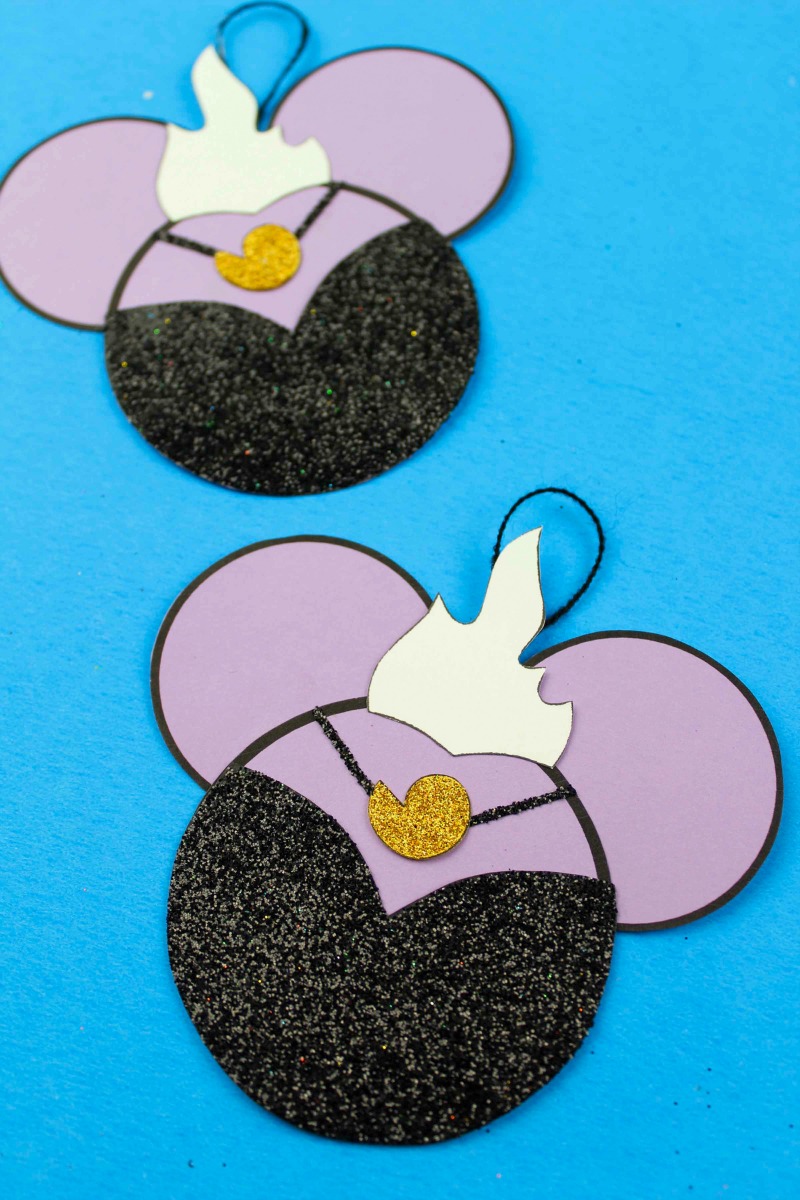 Disney Villain fans will love it, when this Ursula ornament craft is hanging on the Christmas tree.
Use the free printable template, so that even non-crafty people can make this cute Little Mermaid Christmas craft.
OK, it is perfect to hang on a Christmas tree, but can really be used all year long.
You just need to print, cut, assemble and sparkle, so it is a good craft for adults and kids.
Make the homemade Disney ornament yourself or help your kids with the project.
I like the sparkles, but you can leave off the glitter if that is more your style.
"If you want to cross the bridge my sweet, you've got to pay the toll!"
Supplies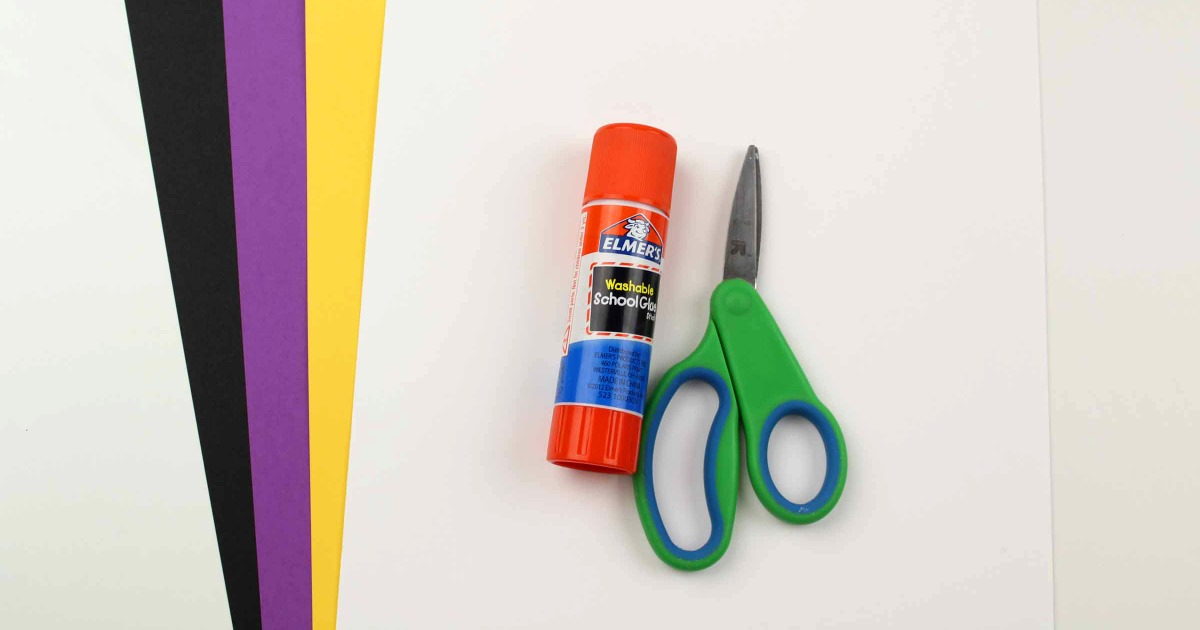 Printable Pieces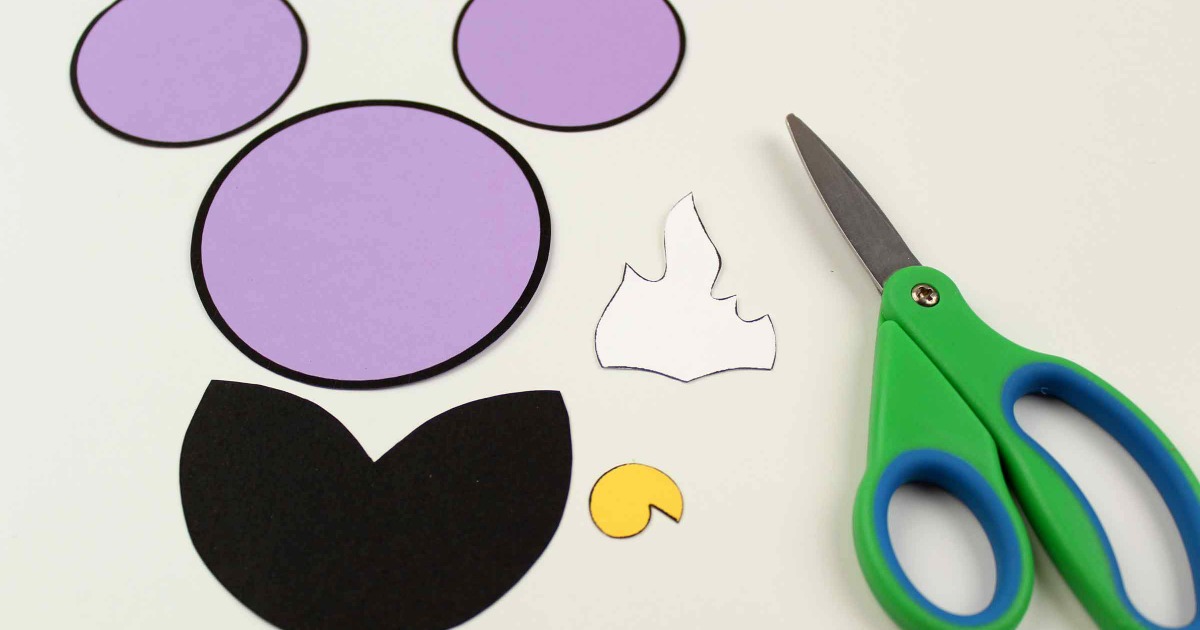 Assembly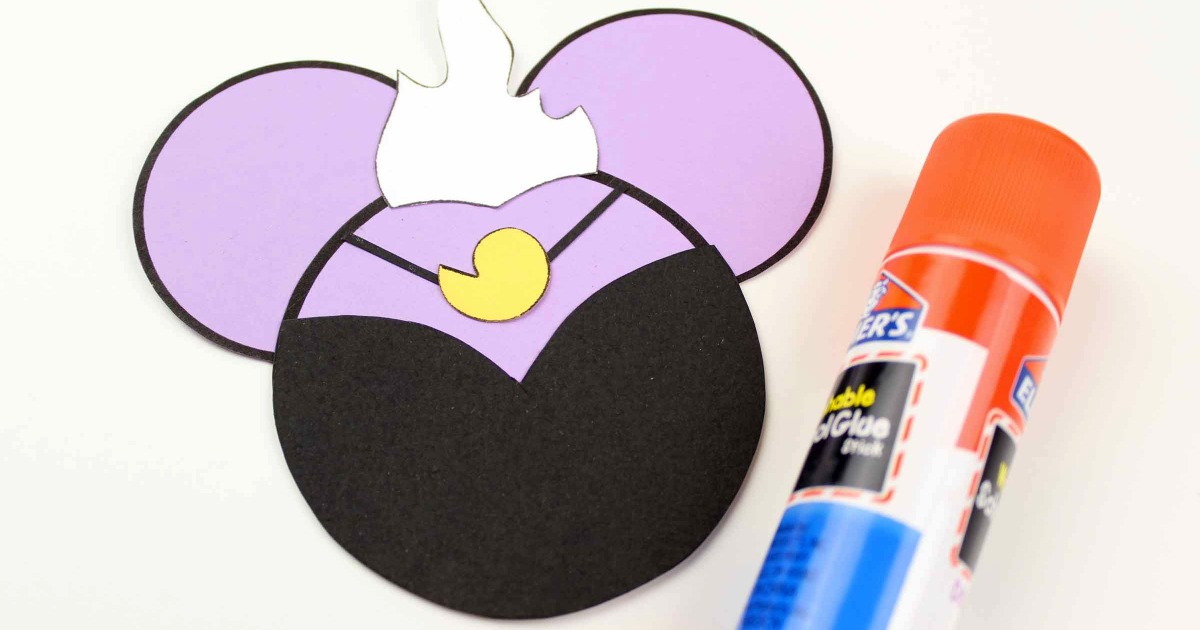 Printable Ursula Ornament Craft
Supplies
Cardstock (2 Purple, 1 Black, 1 White, 1 Yellow)
Glue Stick
White Glue
Scissors
Black Twine or Ribbon
Glitter (Gold and Black)
Instructions
1) Download the free printable Ursula craft template.
2) Print each of the pages of both templates on the correct color of card stock. The color is listed at the top of each page. You'll have extra pieces, so you can use them to make more than one.
3) For each Ursula ornament, cut out 2 small round purple ears, 1 big round purple head, 1 black dress, 1 white hair and 1 yellow pendant.
4) Glue the ears behind the head and the other pieces to the front.
5) Add gold glitter to the pendant and black to the dress and around the neck as a necklace.
6) Make a hanger by looping a piece of twine and gluing it to the back of the ornament.
7) Let the Disney inspired ornament dry completely, and then it is ready to hang.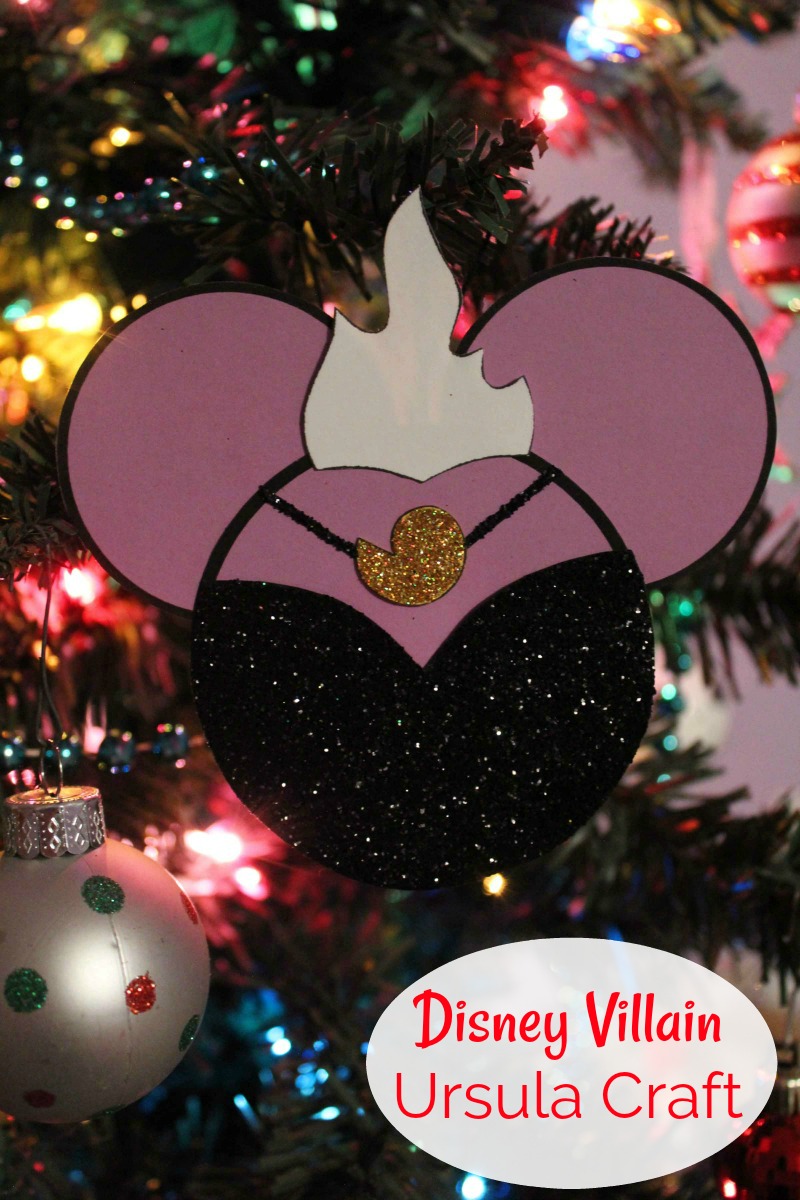 Download the free Ursula ornament template, so you can craft this cute Disney inspired holiday ornament to display on a Christmas tree or anywhere else in your home.
Check out my other crafts and free printables, so you and your family can have lots of fun.
I have a lot of other Disney inspired ornament crafts, so you can add some pixie dusted magic to your holiday celebrations.
Anniversary Edition
Rated G
Release date 2/26/19
Synopsis
THE LITTLE MERMAID is now part of the Walt Disney Signature Collection. This celebrated Anniversary Edition invites you to sing along with the award-winning songs, venture inside the studio for original recording sessions, and share memories with leading ladies who created iconic characters through Alan Menken's music.
Check out my other free Little Mermaid printables, so you can have more family fun!