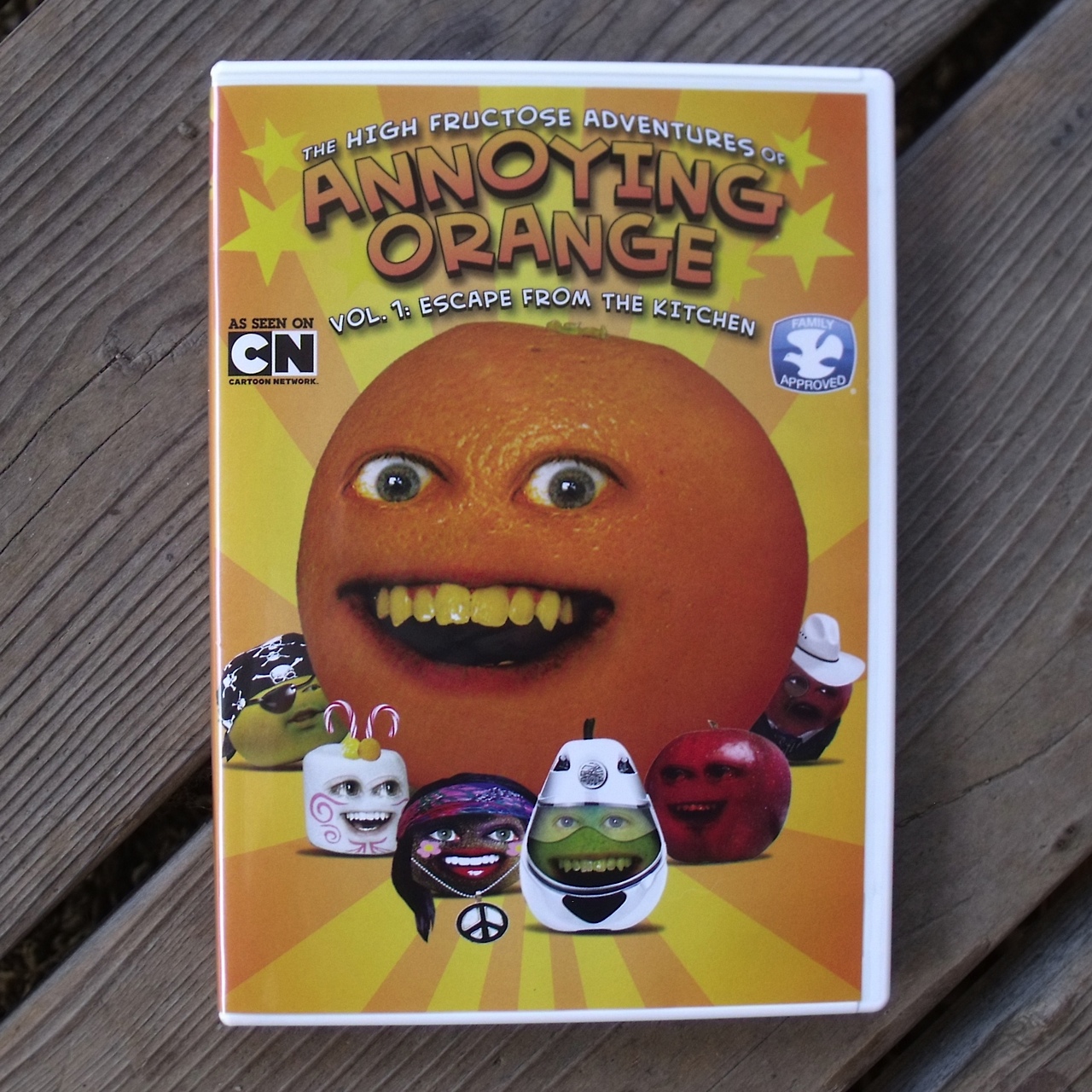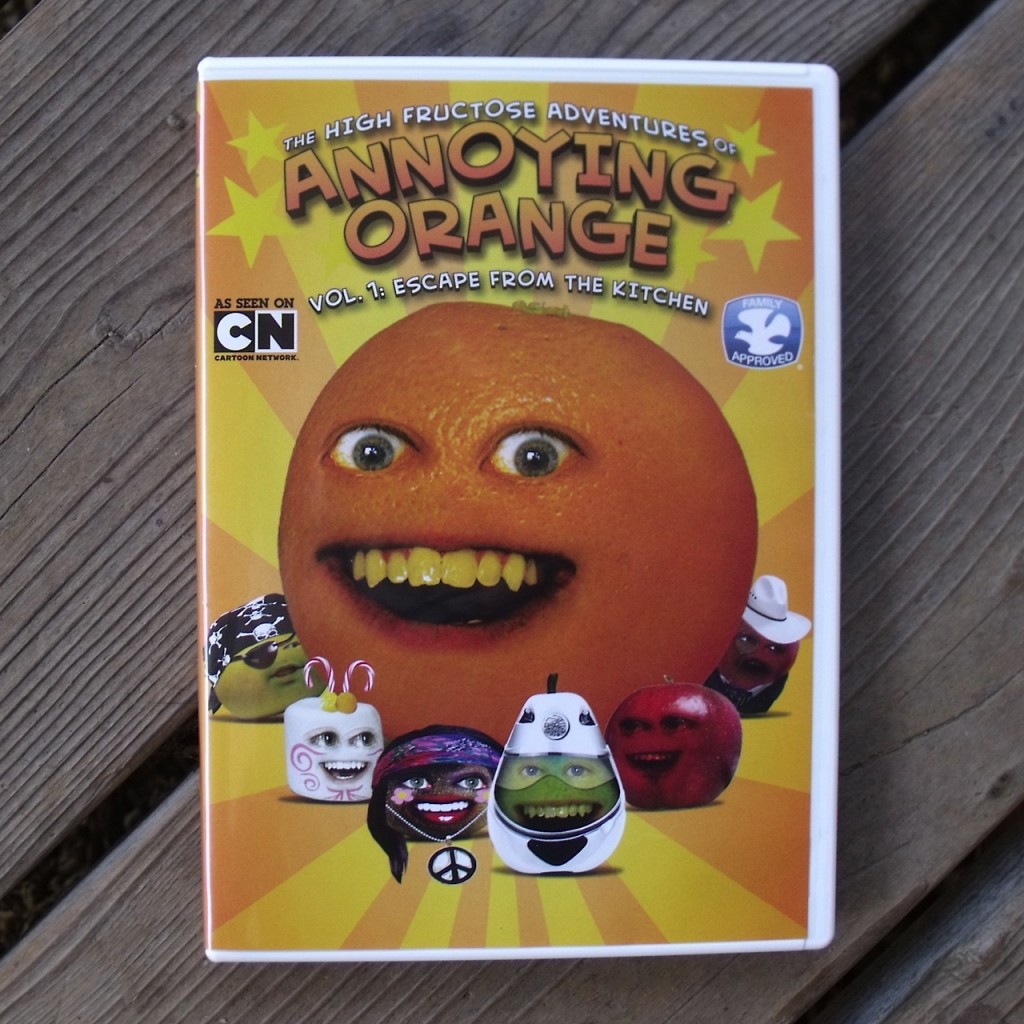 The High Fructose Adventures of Annoying Orange
Escape from the Kitchen DVD
Release date 3/12/13
Synopsis: "Orange isn't just out of the kitchen, he's out of this world in his very own smash hit Cartoon Network show! Follow Orange and his pals Pear, Passion Fruit, Marshmallow and their wacky human handler Nerville as they travel through time and space in their magical fruit cart! From the marshmallowy madness of Marshmalia to the secret history of Fruit-dependence Day, Orange and the gang squeeze their way through one astonishing adventure after another! Whether he's a pirate, a superhero or starship captain, Orange is always… Annoying!"
I hadn't heard of Annoying Orange before getting this DVD, but if you have kids who watch You Tube or Cartoon Network they are probably very familiar with this oh-s0-annoying citrus fruit and his buddies. Annoying Orange has over 1 billion (!) views on You Tube.
This is the first Annoying Orange DVD and it includes the first 10 episodes of the series. Additional episodes will be released later this year. The program has been "Family Approved" by Dove.org.
Is this orange annoying? Yes.
This is, however, the kind of 'annoying' that kids and some adults find absolutely hilarious. I think the mouth and eyes are creepy, but once you learn to accept that fruit have teeth it's quite entertaining.
Enter daily through the Rafflecopter form below: