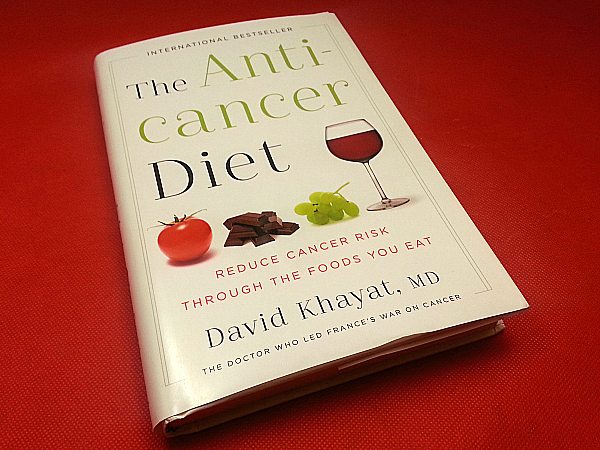 We've all been touched by cancer in one way or another. If you haven't had this awful disease, then you have a family member, friend, co-worker or neighbor who has.
While it would be fantastic to have a cancer vaccine or another sure fire way to prevent the disease, that just isn't the current reality. We can, however, reduce our risk of developing cancer through the foods we eat. Nothing is a sure thing, but diet can stack the odds in our favor.
Dr. David Khayat has done his own research and has studied the research of other experts on cancer. There is so much information available today that it can be hard to separate myth from science. This book helps to put all this overwhelming amount of information in an easy to use reference book. There are charts, detailed explanations and a helpful appendix.
This isn't a simple problem with a one size fits all solution. People process things differently depending upon their sex, age, time of life and genetic make up. It's important to understand how your body processes food and beverages, so that you can make the best decisions for you and where you are in your life.
This book is an excellent tool for all of us. Reducing risk is definitely a good thing!
The Anticancer Diet

Reduce Cancer Risk Through the Foods You Eat
by Dr. David Khayat
isbn 978-0393088939
Pub. date 4/20/15
Description: "In this international bestseller, Dr. Khayat provides easy-to-follow — and often surprising — guidelines on what are now known to be the foods most likely to reduce the risk of cancer. For those of a scientific bent, he explains what cancer is and how it develops. Bringing together his own research with that of other major cancer specialists, he breaks down what the studies mean, which ones provide the most solid evidence, and how to use their results in your and your family's diet."
Enter daily through the Rafflecopter giveaway form below: