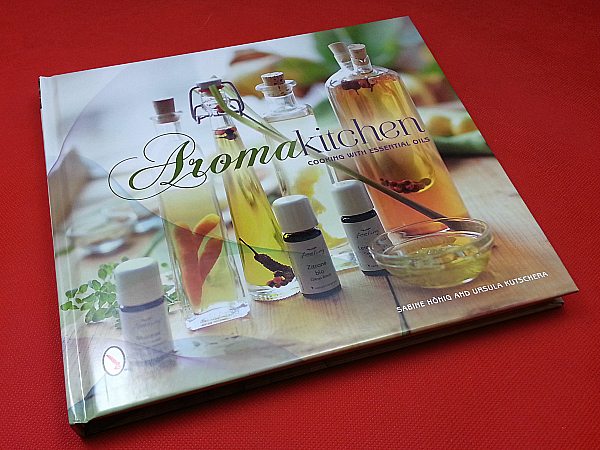 Have you ever tried cooking with essential oils?
Aroma therapy and essential oils have been around for a long, long time. When I was younger, I started hearing about aroma therapy and began to incorporate that into my home and everyday life. Lately, essential oils have gotten a new surge in popularity for their health benefits.
I hadn't thought of cooking with essential oils, but now I know that they can be incorporated into our diets in a wide variety of ways.
Aroma Kitchen has a large selection of easy to follow recipes for novice and advanced cooks. There are also tips and helpful background information on aromatherapy and essential oils. This is a fun way to add interesting scents and flavors to your meals.
Aroma Kitchen

Cooking with Essential Oils
by Sabine Honig and Ursula Kutschera
isbn 978-0764347931
Pub. date 3/28/15
Description: "The human tongue and palate know only five tastes; our nose complements this rather limited sense. Much of what we think we taste is actually derived from our sense of smell! Because the nose and mouth are connected, taste and smell work hand-in-hand to complete our eating experiences; incorporating scent, in the form of essential oils, is a logical way to optimize our meals without adding additional chemicals and fillers to our food. The recipes in this book focus on using fresh, local (if possible) ingredients and scented essential oils to nourish your loved ones in a healthy and varied way. Included are the basics of essential oils, including recipes for creating your own spiced oils, vinegars, butters, salts, syrups, honey, and sugars. Easy-to-follow recipes for warm and cold appetizers, soups, main and side dishes, desserts, and drinks and cocktails will have you cooking with essential oils in no time!"
Enter daily through the Rafflecopter giveaway form below: