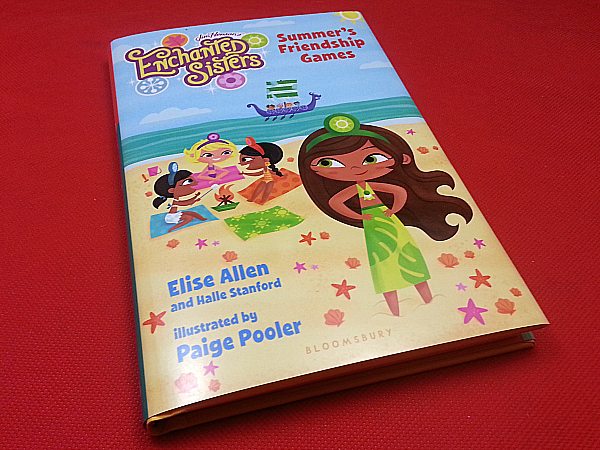 Are you celebrating Get Caught Reading Month? This is something that I like to do every month, but I think it's great to have a celebration that involves kids, books and reading. With Summer right around the corner, it's a great time to remind kids how wonderful it is to read so they'll continue once school is out for Summer vacation.
Jim Henson's Enchanted Sisters book series is recommended for girls ages 7 to 9 who are learning to read independently. As always, this is just a guide and it may be a good fit for both younger and older kids, too.
The book is imaginative and magical. The world the characters live in is not exactly like ours, but they experience the same types of friendship and family issues as elementary school age kids do. It's entertaining and there are some good life lessons to be learned while kids are reading the story.
Jim Henson's Enchanted Sisters

Summer's Friendship Games
by Elise Allen and Halle Stanford
isbn 978-1619632714
Pub. date 4/7/15
Description: "Summer has always secretly enjoyed hanging out with Thunderbolt, one of the mischievous Weeds who bring disaster and mayhem everywhere they go. Sure, the Weeds have acted poorly in the past, but they can't be all bad . . . right? Summer's sisters couldn't disagree with her more-especially after the boys ruin Summer's bonfire party. When the two teams of magical siblings try to settle their disagreements in a series of competitive sports, Summer and Thunderbolt are forced to stop talking. But is winning and siding with their siblings really worth ruining their friendship?"
POSTER OFFER – The Association of American Publishers offers free celebrity posters for teachers and parents to use in classrooms, libraries and other locations. The posters are free. Shipping and handling is $5. Check out the details HERE.
Enter daily through the Rafflecopter giveaway form below: