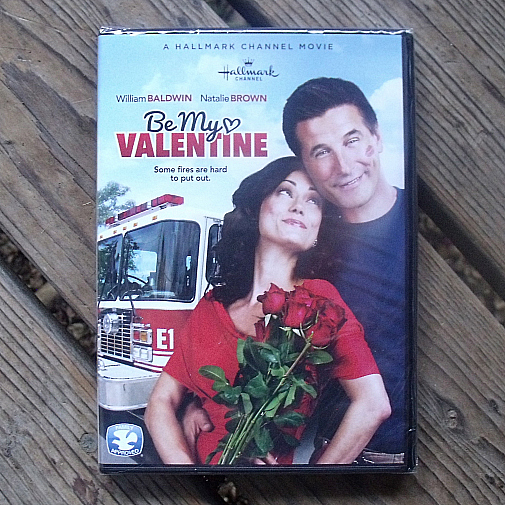 Yes, there's a Baldwin in this Hallmark Channel movie. William (aka Billy) Baldwin and Natalie Brown star in this romantic feature.
Be My Valentine set records when it originally aired on the Hallmark Channel just before Valentine's Day in 2013. This year it's available on DVD, so you can watch it again and again.
When this firefighter and florist meet, there is instant chemistry followed by dramatic ups and downs. Like many Hallmark movies, the story is predictable and that is exactly why we watch these movies. The story is romantic and heartwarming. It will leave you feeling good about life in general and just may make you appreciate your own loved ones a little more!

Be My Valentine DVD

Hallmark
Release date 1/14/14
Synopsis: "Firefighter lieutenant Dan Farrell, a widower and single dad, has no interest in a romantic relationship at this point in his life, but when his team responds to a fire at a local florist shop, Dan cannot help but notice the beautiful owner, Kate. Inspired by his son Tyler's budding romance with another firefighter's daughter, Dan starts to open up his own heart to Kate and asks her to his station's annual Valentine's Day Firefighter's Ball. Just as he starts to fall in love, Dan is faced with an unexpected emergency call when Kate's ex-boyfriend, Gavin, returns to town to win her back with a marriage proposal. Will Dan suit up to fight for love, or let the flame with Kate burn out?"
Enter daily through the Rafflecopter form below: