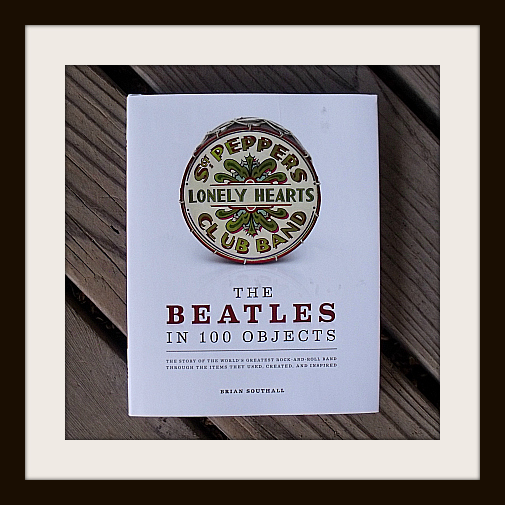 The Beatles.
The one and only.
Whether you are a diehard fan or just someone who grew up sometime during the last 5 decades, The Beatles have been a part of our lives. Their impact includes the music, but goes far beyond that.
Brian Southall has put together an interesting and entertaining book that will take you on a walk down memory lane. He has carefully selected a varied assortment of 100 items that were used, created or inspired by his favorite rock and roll band.
The Beatles in 100 Objects is beautifully illustrated, so that it feels somewhat like a scrapbook. There is also a lot of interesting information about each of the objects that really speak to their importance as a part of our history.
The Beatles in 100 Objects

by Brian Southall
isbn 978-1454909866
Pub. date 10/1/13
Description: "From pre-Beatlemania instruments and outfits to the official announcement of the band's split, and beyond: here are 100 of the most famous or influential objects associated with the Fab Four. Authoritative commentary from distinguished rock music critic Brian Southall accompanies the photographs of each item, revealing its significance in the Beatles' history—whether it's a special place, landmark moment, career-changing achievement, or just a curious day in the life"
CONNECT – You can follow Sterling Books on Twitter.
Enter daily through the Rafflecopter form below: