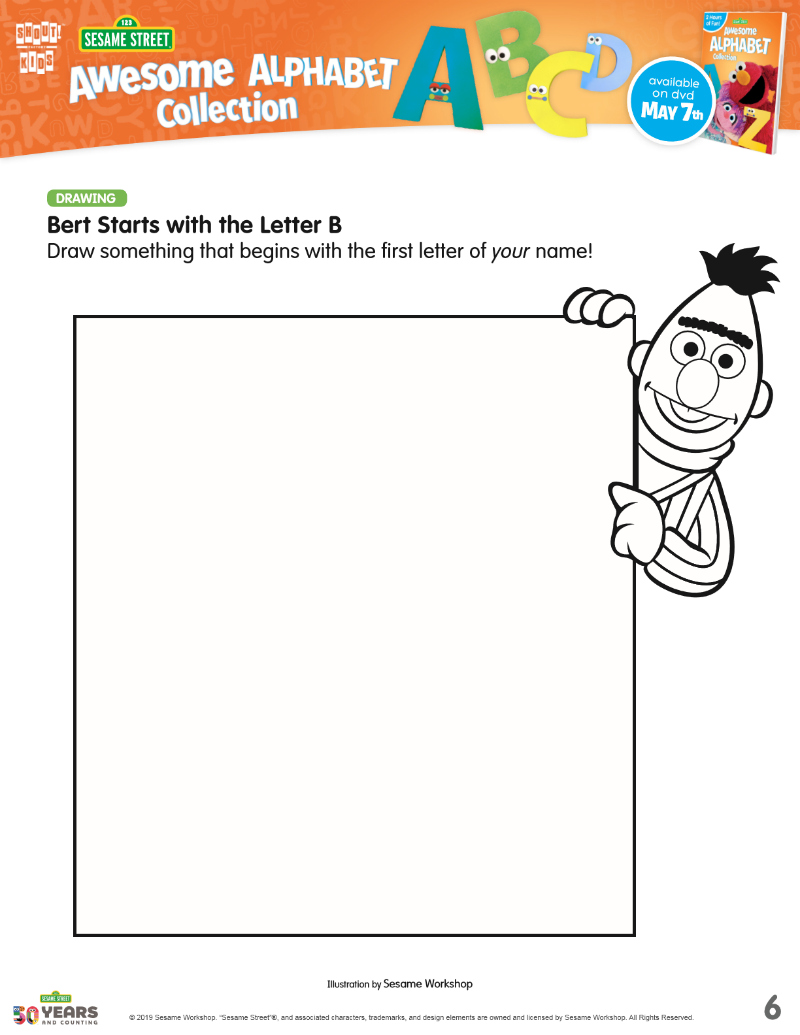 Free Sesame Street Bert Coloring Page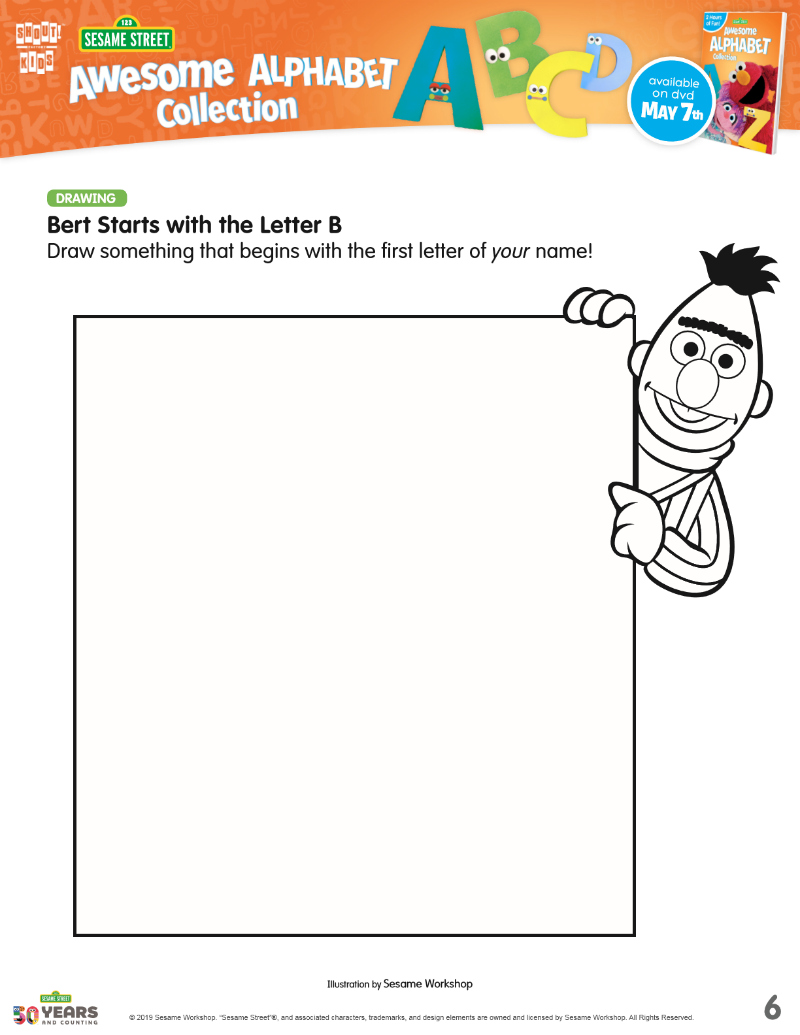 Click HERE to download the free printable Bert coloring page, so you kids can have some Sesame Street style educational fun.
Bert wants your child to draw something that starts with the first letter of his or her name. Little kids may need some help, but bigger ones may just go to town and fill the page with many things. Either way, it will be fun and educational.
The Awesome Alphabet Collection DVD is brand new, and it's been released as part of Sesame Street's 50th Anniversary Celebration. Yes, they are celebrating all year long! This is a wonderful DVD to add to your collection.
Awesome Alphabet Collection Trailer
Sesame Street:
Awesome Alphabet Collection
Shout! Factory
Release date 5/7/19
Synopsis
Kids will love to practice their ABCs with Awesome Alphabet Collection. Highlights include classics "The Beetles Perform Letter B" and "C is for Cookie," animations, pop culture parodies, and favorite segments from recent seasons.
Exploring the alphabet alongside their furry friends is an all-star lineup of celebrity guests.
Check out my other free Sesame Street printables, so you can have more family fun!