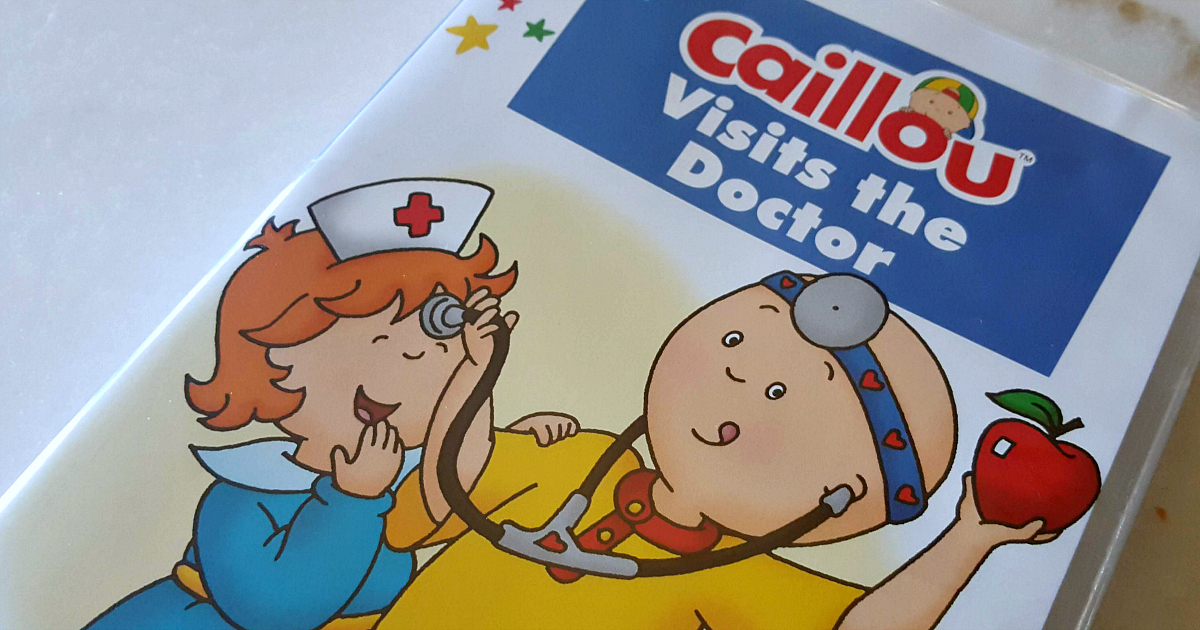 Any kid can get apprehensive about a doctor visit, but the new Caillou doctor DVD from PBS Kids can help ease your child's fear.
Sweet Caillou is a typical 4 year old, so it is easy for real children to relate to this animated character. He asks plenty of questions and understands things the way real kids do. He can feel like a real friend, even though he's fictional.
The DVD has 6 doctor themed episodes that are good for all kids who go to regular check ups and for kids with more serious medical issues. It's good for kids to understand the need to consult with professionals to help us get and stay healthy.
Caillou at the Doctor Video
PBS Kids
Caillou Visits The Doctor
Rated G
Release date 3/12/19
DVD Synopsis
In the first episode, Caillou Visits the Doctor, Caillou is reluctant to let the doctor check his ear infection because his last trip to the doctor didn't go well.
This time, Caillou takes his trusty dinosaur to the doctor to protect him. In the episode Caillou's Check Up, it's time for Caillou's first trip to visit the dentist.
Caillou is excited for the adventure until his cousin Leo tells him some terrible stories about dentists. Will Caillou keep his appointment?
PBS Kids DVD
Check out my other entertainment articles, so you can keep up with the latest news.