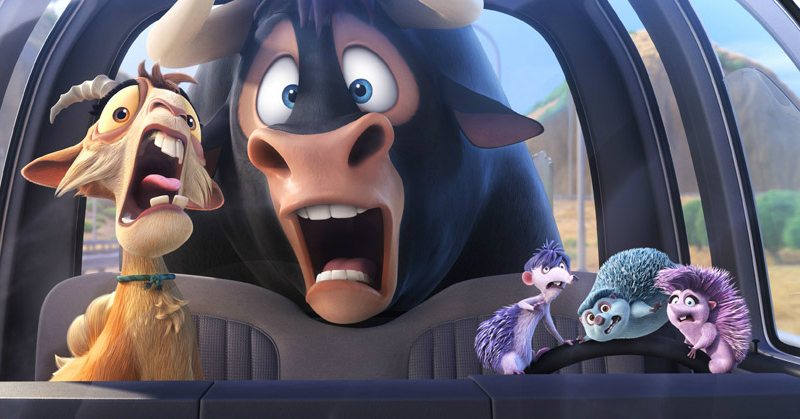 Have you gotten your tickets to Ferdinand, yet? The movie makes it's debut on December 15th and advanced tickets are available now.
The Story of Ferdinand has been charming kids since the book was first published in 1936. The new movie takes the classic tale and gives it a modern spin, so I'm looking forward to seeing it. Also, there should be a whole lot of laughter involved.
The Calming Goat Video
Synopsis
"Ferdinand" tells the story of a giant bull with a big heart. After being mistaken for a dangerous beast, he is captured and torn from his home. Thus, determined to return to his family, he rallies a misfit team on the ultimate adventure. Set in Spain, Ferdinand proves you can't judge a bull by its cover.
From Blue Sky Studios and Carlos Saldanha, the director of "Rio" and inspired by the beloved book "The Story of Ferdinand" by Munro Leaf and Robert Lawson, "Ferdinand" is a heartwarming animated comedy adventure with an all-star cast that includes John Cena, Kate McKinnon, Gina Rodriguez, Anthony Anderson and many more
In addition, you can check out more videos and updates about Ferdinand.