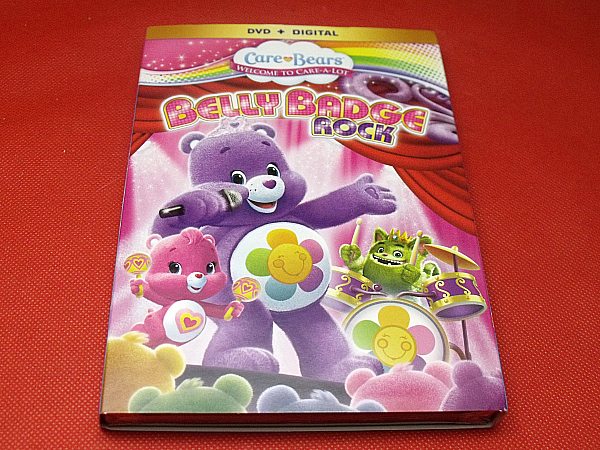 Hooray! The Care Bears are back with another heart warming adventure!
These sweet characters were a hit when they first appeared on greeting cards in 1981. Now they can be seen on TV and in movies. There are also plenty of Care Bears toys to choose from. Those first animated shows were cute, but with modern CGI animation the characters really come to life as they seem to pop right from the screen.
Belly Badge Rock includes four themed episodes focussing on the value of friendship:
Show of Shyness
Bully Exposed
Over-Bearing
Untruths and Consequences
The DVD is lots of fun and the lessons these cute bears learn are especially good for kids who are forming friendships at school, around the neighborhood and through other activities.

Care Bears
Belly Badge Rock

Release date 10/28/14
Synopsis: "It's all music and cheer until Harmony Bear loses her voice before the big show, and Kaylee, a Care-a-Lot visitor, stops playing her instrument because of a bully. Perhaps a bit of Care Bears courage will save the day? Then, when Funshine Bearand Grumpy Bear realize they have a wild child on the loose, and Wonderheart Bear tells a few little lies, the bears discover how important it is to have good manners and always tell the truth!"
Enter daily through the Rafflecopter form below: