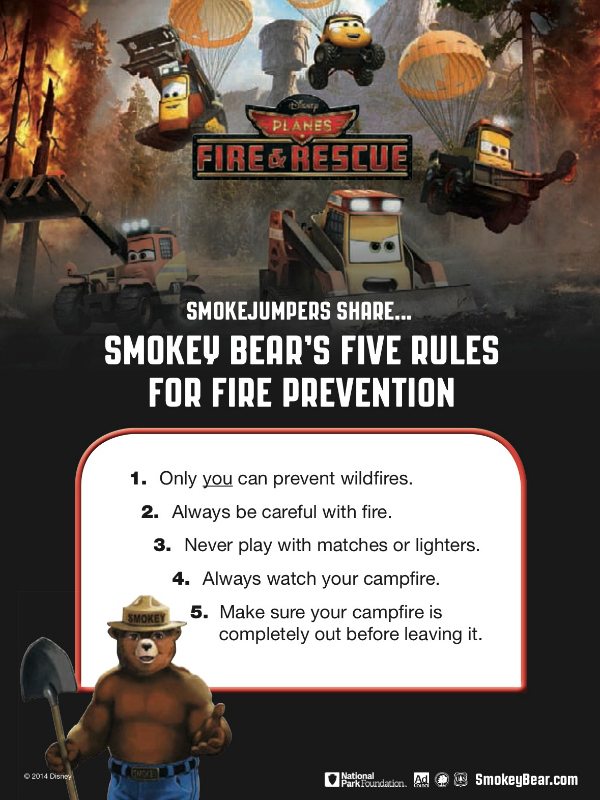 Click HERE to download Smokey Bear's 5 Rules for Fire Prevention.
Most wildfires are caused by humans and it's a great idea to make sure that all kids and adults know these rules to help prevent forest fires.
Thanks to Disney's Planes Fire and Rescue there are a lot of kids who are currently interested in fire prevention. This list is a perfect way for kids to continue their interest in this important issue.