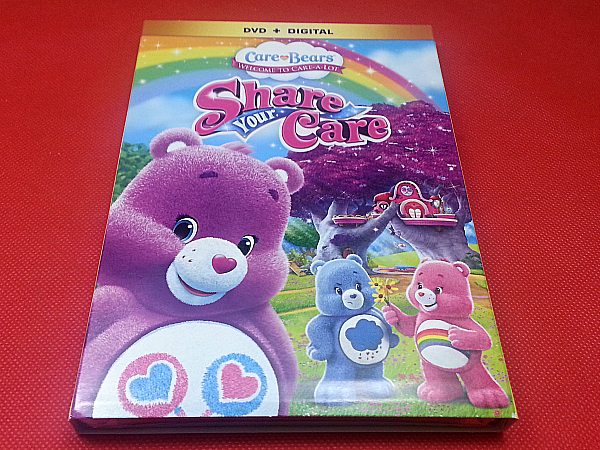 Do you have kids who like Care Bears or are you a fan you still enjoys them after getting hooked on the sweet cuddly bears as a child?
The Care Bears were first featured on American Greetings cards and merchandise in the early 1980's. Soon after they starred on TV in specials, a series and movies. Their sweet nature and cute adventures caught on quickly. Kids enjoy watching them and parents love the good lessons that are woven into the stories.
The three episodes on this DVD have an extra emphasis on feelings – How we can deal with our own feelings and how to help others feel good.
Feeling Flu
Share Squared
More Fun with Grumpy
Care Bears
Share Your Care DVD

Not Rated
Release date 2/3/15
Synopsis: "After the Bears catch the Feeling Flu, all their usual feelings are switched—until Harmony leads them to a cure. Then it's Share Bear to the rescue when twin sisters need help with their friendship issues, and when Funshine is overcome by fears, Grumpy inspires him by bringing happiness to a boy in need. Open up your heart and journey to Care-a-Lot for this celebration of caring and sharing!"
Enter daily through the Rafflecopter giveaway form below: