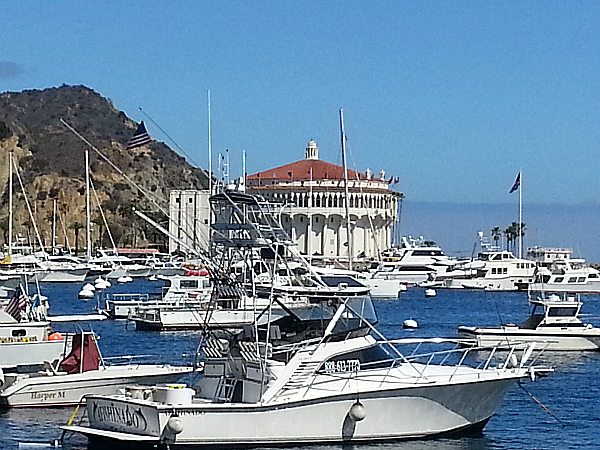 Catalina Island isn't too far away from the Southern California mainland, but it definitely feels like a vacation. I grew up having a view of the island from my backyard and never get tired of visiting. This was my first stop on my 4 day Baja Mexico cruise out of Long Beach on the Carnival Inspiration. It was great to wake up after my first night on board to see Catalina out of my window.
The cruise ships are too large to enter the Avalon harbor, so the ship anchored further out and had smaller boats ferry us to the dock. We didn't know what we wanted to do when we arrived in Avalon, so we didn't sign up for one of the official shore excursions through Carnival. We had breakfast onboard and then headed over to the island.
There are several different tour companies with tickets available right by the dock. I've snorkeled and kayaked there before (it was fabulous!), but wanted something different this time. Prices vary through the different tour companies and discounts may be available for groups and seniors.
We decided on The Nautilus Semi-Submersible through Catalina Adventure Tours. It is kind of like a submarine, but doesn't go all the way underwater. The seating area below is completely submerged for a beautiful ocean view. Yes, there were fish, lots of fish! The guide explained what we were seeing and answered questions throughout the tour. It was entertaining and educational.
After the tour, we still had time to explore Avalon before heading back to the ship. There are restaurants, shops and a nice beach. The swimming area is roped off and there aren't any big waves, so it's great for kids.
I enjoyed Catalina and am planning on going back again for a weekend getaway.