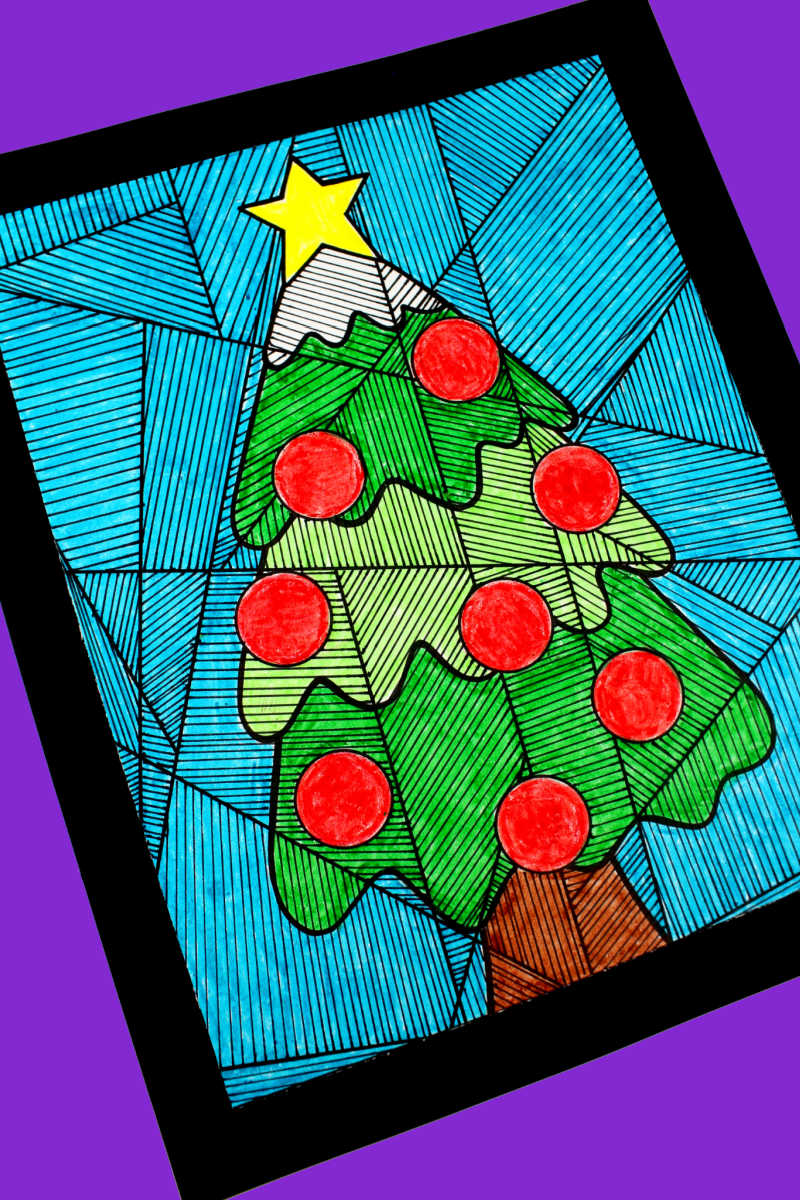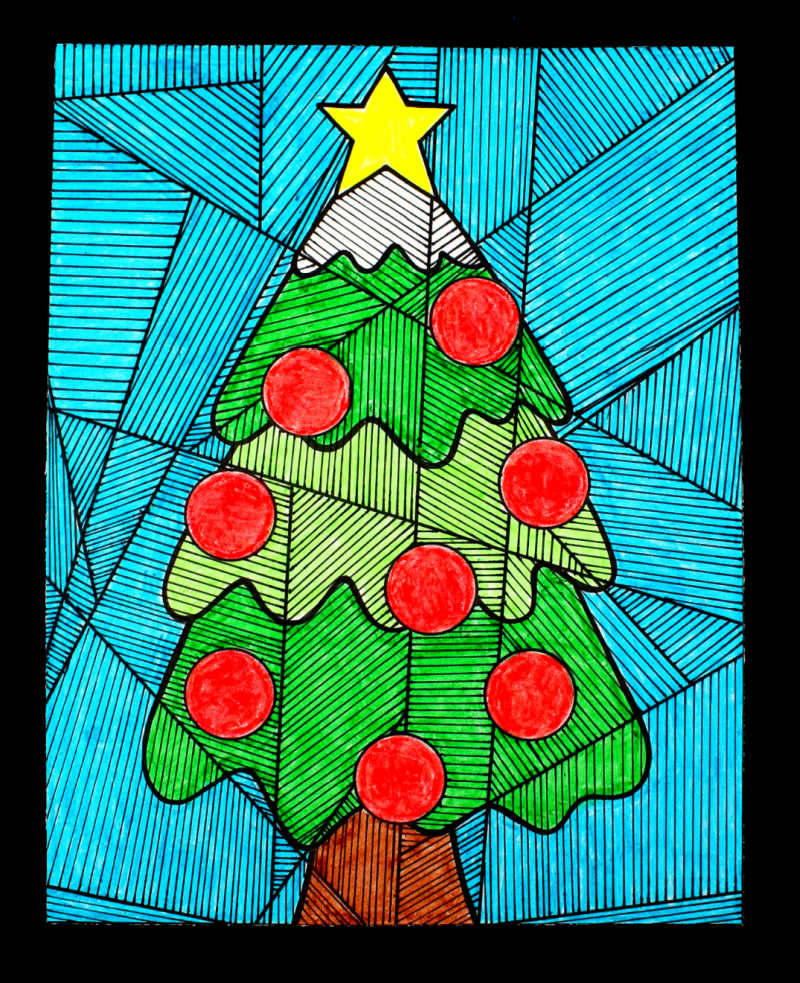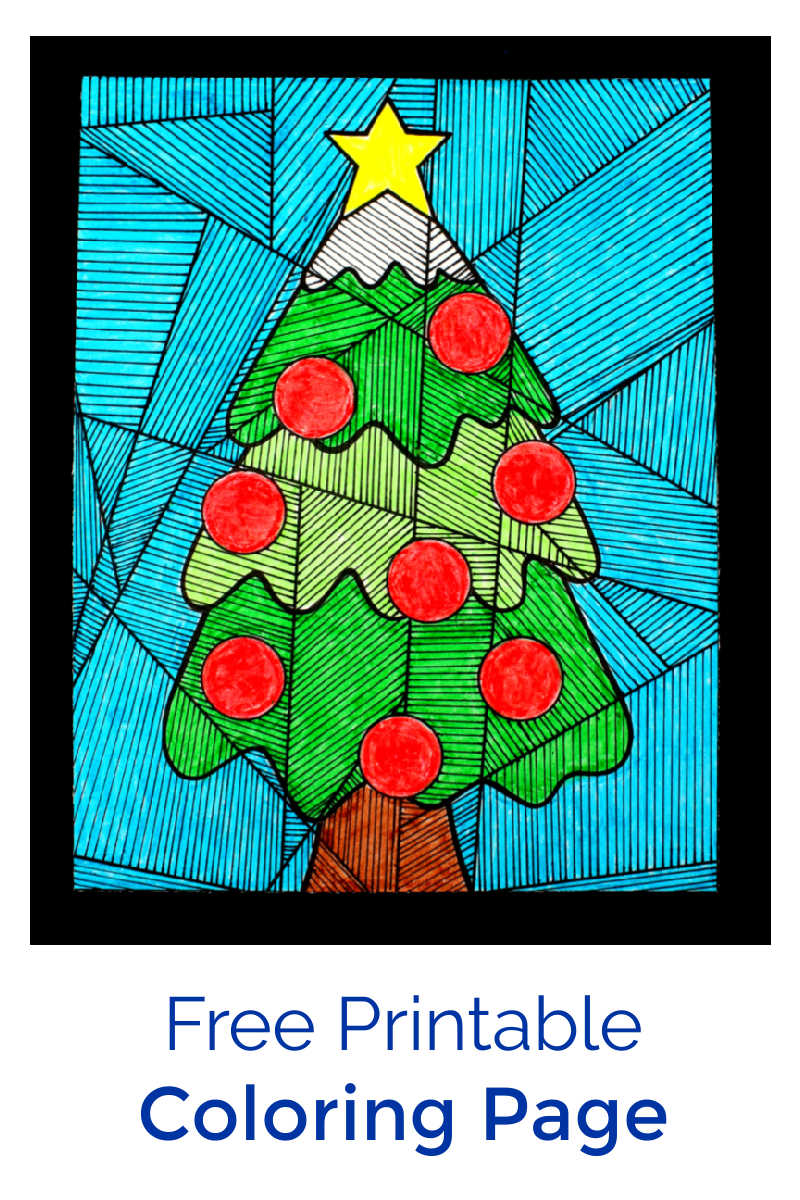 Festive Christmas Tree
Free Printable Line Study Art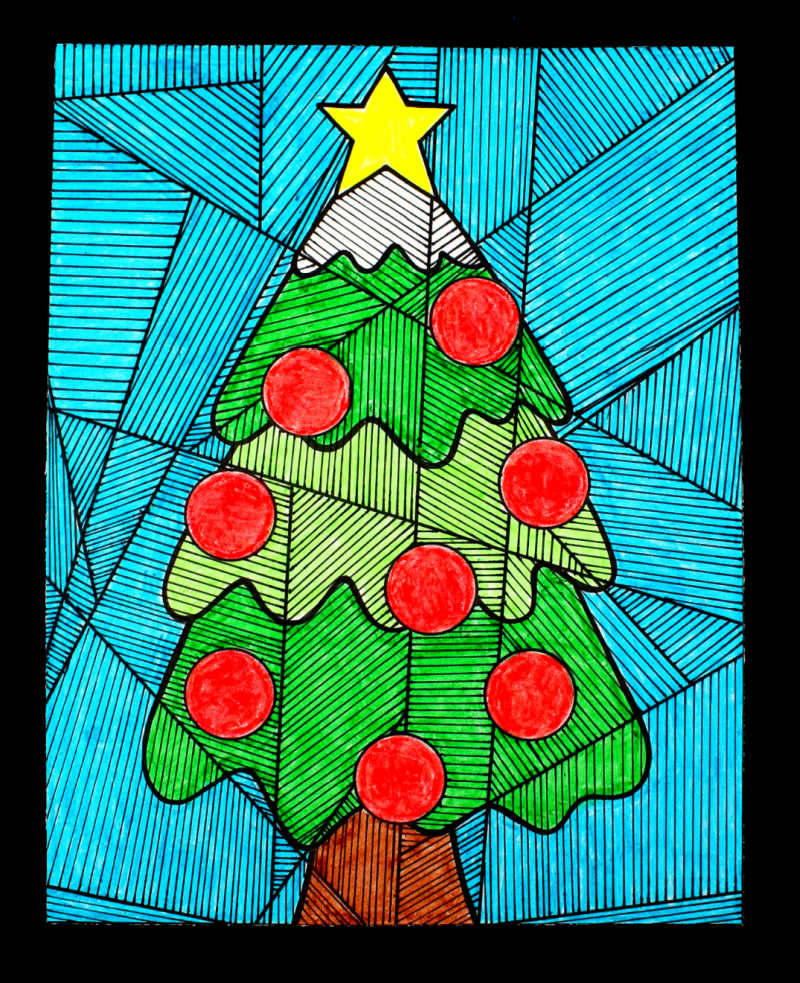 Relax and create beautiful Christmas tree line study art, when you use my free printable holiday coloring page.
This is a fun coloring page for adults or kids, since the lines give it a little something extra.
You can use it for regular coloring, but adding lines turns it into a relaxing project that looks fantastic.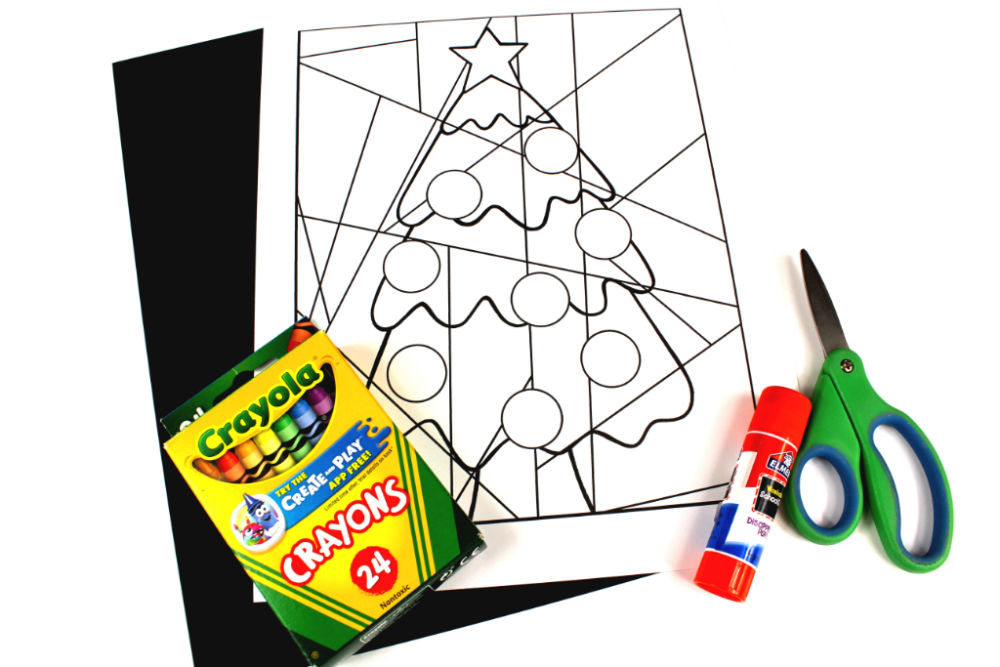 The supplies needed are basic, so you may already have them on hand.
I like using card stock, instead of regular copy paper for coloring projects that you will want to put on display.
Use crayons, colored pencils, markers or oil pastels.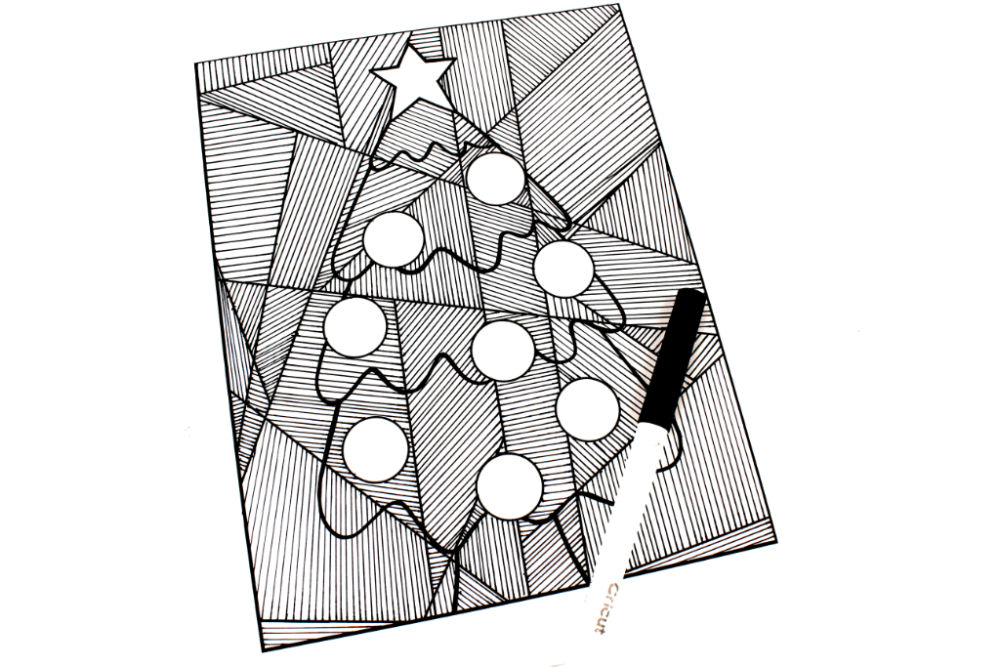 Fill in the sections with lines going different directions to create interesting patterns.
Free hand lines are absolutely fine, since they don't need to be perfectly even or straight.
Character is welcome with this project.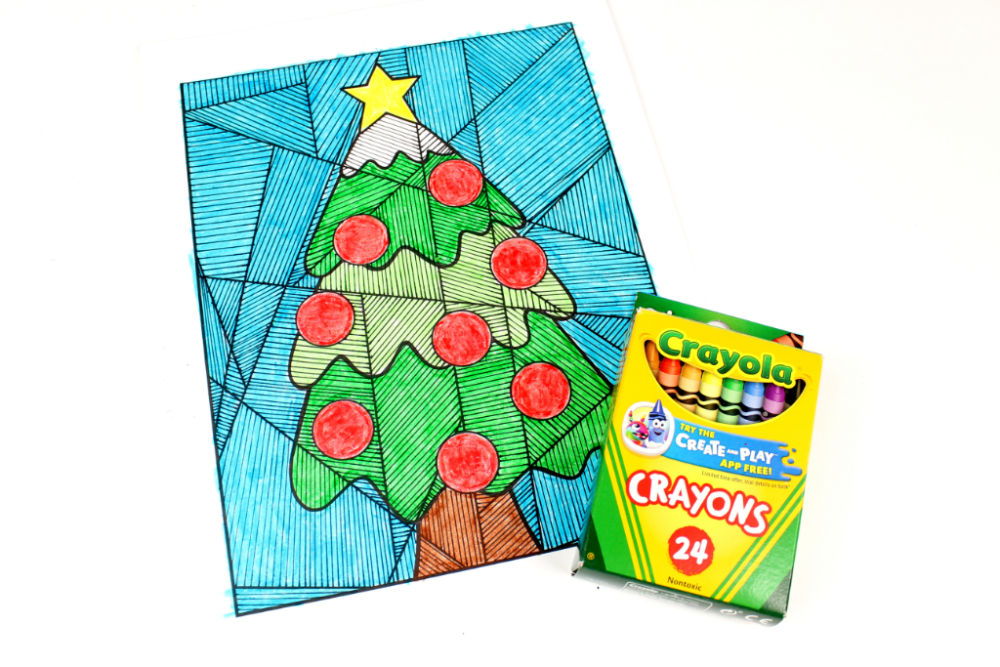 Christmas Tree Line Study
Supplies
Free download – Christmas Tree pdf
White Cardstock
Black Cardstock
Fine Tip Black Marker
Crayons or Markers
Glue Stick
Scissors or Paper Cutter
Instructions
1) Download the free pdf Christmas tree.
2) Print the Christmas tree on white cardstock.
3) Draw rows of lines in each of the separated areas. Mix it up, so the different angles will make your holiday artwork unique.
4) Color the tree green, the star yellow, the ornaments red and the background blue or choose your own color combination.
5) Cut off the excess white border around the picture with scissors or a paper cutter.
6) Glue your artwork to the center of the black cardstock, so that the black frames the art.
7) Display the art in your home throughout the Christmas season or give it as a gift.
Download the free pdf Christmas tree line study, so that you or your child can create festive holiday art.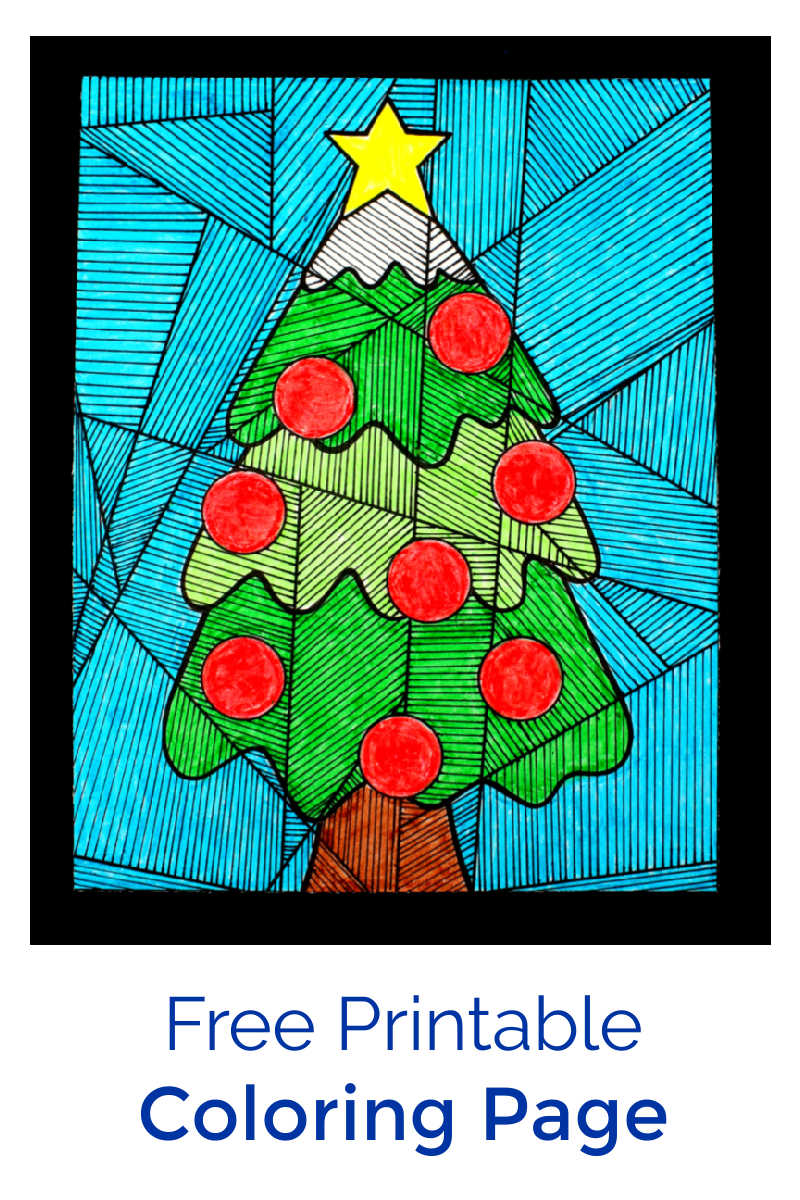 More from Mama Likes This
Take a look at my other Christmas printables and my year round printables.
All of the downloads are free, of course.
Many are from Disney and Shout Factory, so they feature movies, TV series and characters that your kids already know and love.
Some are educational and some are just plain fun. There are coloring pages, crafts, word puzzles, mazes, memory games and other family friendly activities.