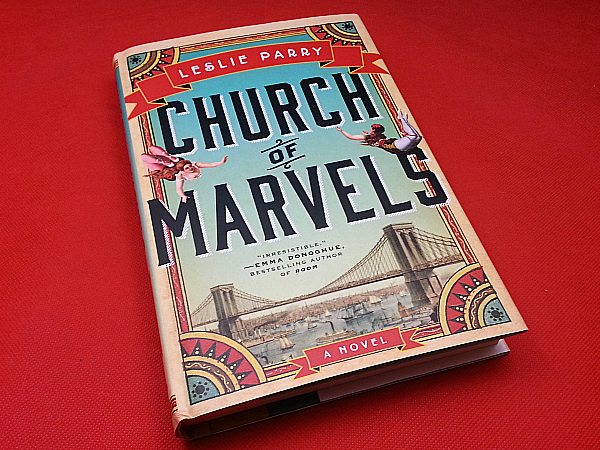 Leslie Parry's debut novel just came out this week and it's already received praise and positive reviews.
The novel is set just before the turn of the 20th Century in New York City. Church of Marvels was the name of a sideshow run by the Church family. This is an interesting time period and sideshow aspect makes it even more interesting. The quirky characters add to the charm of this novel.
Church of Marvels is a wonderful escape into a different world. The author brings the characters, setting and the story itself to life with her detailed descriptions.
Church of Marvels

A Novel
by Leslie Parry
isbn 978-0062367556
Pub. date 5/5/15
Description: "When Sylvan Threadgill discovers an abandoned newborn while cleaning out privies behind tenement houses, the young night soiler rescues the girl, determined to find where she belongs. Meanwhile, struggling performer Odile Church has been left alone after a fire ravages her family's sideshow. Her mother was lost to the ashes and her twin sister Belle, a stunning contortionist and star of the show, fled after the disaster. Desperate and guilt-ridden, Odile decides to search for her sister using the only clue she has—a letter sent from Manhattan, imploring Odile to stay in Coney Island. Across the river, the recently-wed Alphie finds herself trapped in a lunatic asylum, certain her cruel, conniving mother-in-law has orchestrated her imprisonment. When she befriends a fierce, silent young woman committed alongside her, she discovers the girl's extraordinary talent, which may be the key to their escape. As Sylvan, Odile, and Alphie unravel the mysteries around them, their lives become irrevocably entwined, and their long-hidden stories and secrets begin to unfold."
Enter daily through the Rafflecopter giveaway form below: