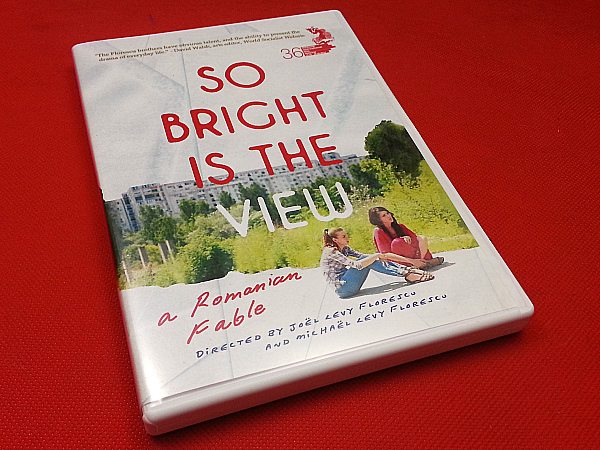 Are you a fan of foreign films?
So Bright Is The View is a thought provoking drama. The Romanian film is set in the present day in Bucharest and gives us an inside look at the lives of the characters. The issues they face are much like what many young adults face in other parts of the world – coming of age, unemployment, family issues, an unexpected pregnancy and an uncertain future. The movie shows that the human condition is similar wherever we live, even though there are differences due to culture and location.
The 36th Moscow International Film Festival recognized So Bright Is The View as an Official Selection.
So Bright Is the View

Not Rated
Release date 5/26/15
Synopsis: "Present day Romania. Estera, a middle class Jewish girl in Bucharest, has to make a choice between pursuing a job in Atlanta, working for one of the nouveau riche thugs, or joining her mother in Israel. She is expecting a baby, and trying hard to work out some sort of future with her boyfriend, Vlad. Her father is in prison for unspecified crimes and her mother is about to be evicted. Her one hope is a "friend-interview" with Mike, the Romanian-American, who reveals himself to be an uncouth bully…"
Enter daily through the Rafflecopter giveaway form below: