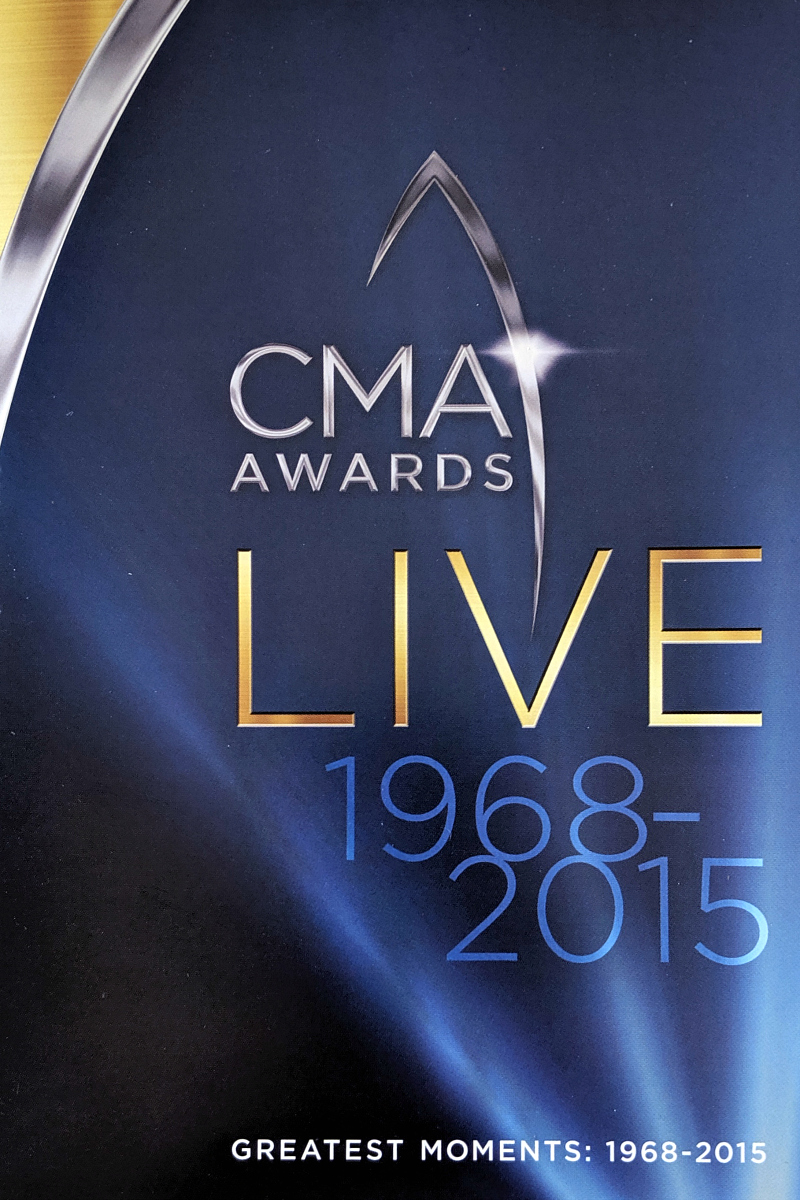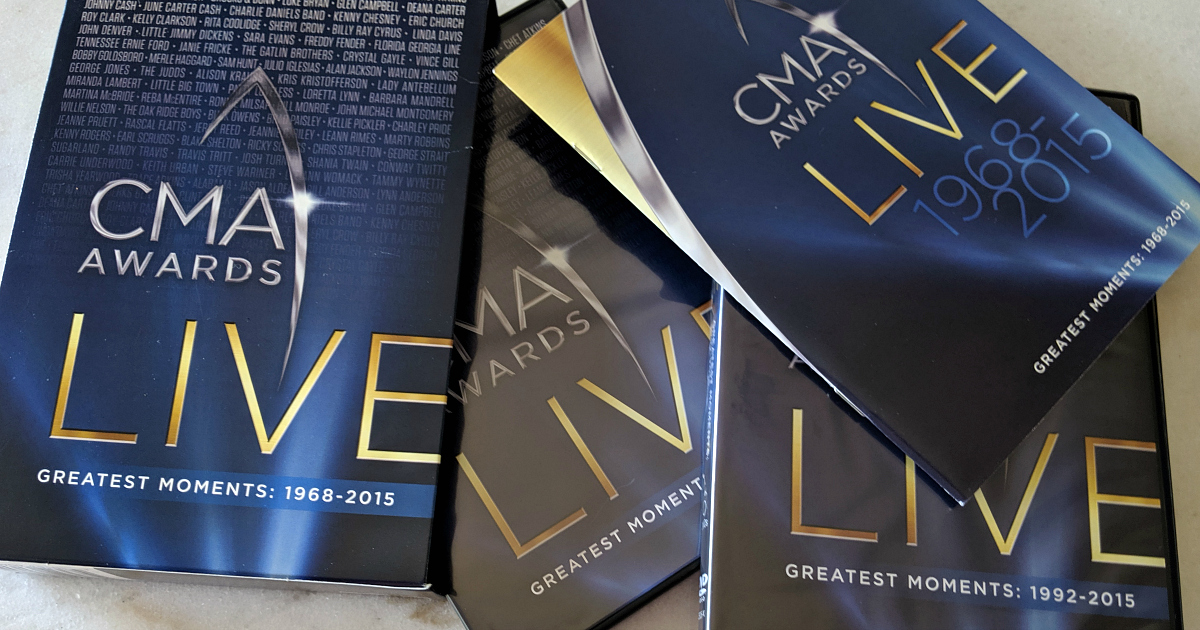 CMA Awards Live
Country music fans will be thrilled, when they add the new Time Life CMA Awards Live 10 disc DVD set to their collection.
The set includes 127 of the best performances from 1968 through 2005 and, also, fascinating interviews with country legends.
They have made their mark on music history, so it is a real treat to have all of this content packaged in one beautiful set.
Following are some of the legendary artists you'll see on these DVDs:
Tammy Wynette
Loretta Lynn
Willie Nelson
Dolly Parton
Kenny Rogers
Brooks & Dunn
Shania Twain
You can enjoy old favorites who have been active in the country music industry for decades, and others who made their mark more recently.
In addition to the DVDs, there is a 44 page booklet that has an illustrated overview that takes you through each of the 50 years.
Young and old fans can appreciate the incredible talent that has been brought together in this DVD box set.
Official Trailer
127 Performances
10 DVD Discs
Release date August 6, 2019
Synopsis
For 50 years, the CMA Awards have spotlighted the top performers of country music, capturing the songs and artists that have provided a soundtrack for our lives.
This collection takes you from the early days of the CMA Awards in the late 1960s when Loretta Lynn, Johnny Cash and Glen Campbell dominated the country music scene to today's top country stars including Carrie Underwood, Little Big Town, Luke Bryan and Chris Stapleton.
The DVD collection of CMA Awards performances showcases the diversity of talent and the powerful songs that have made country music the heartbeat of America.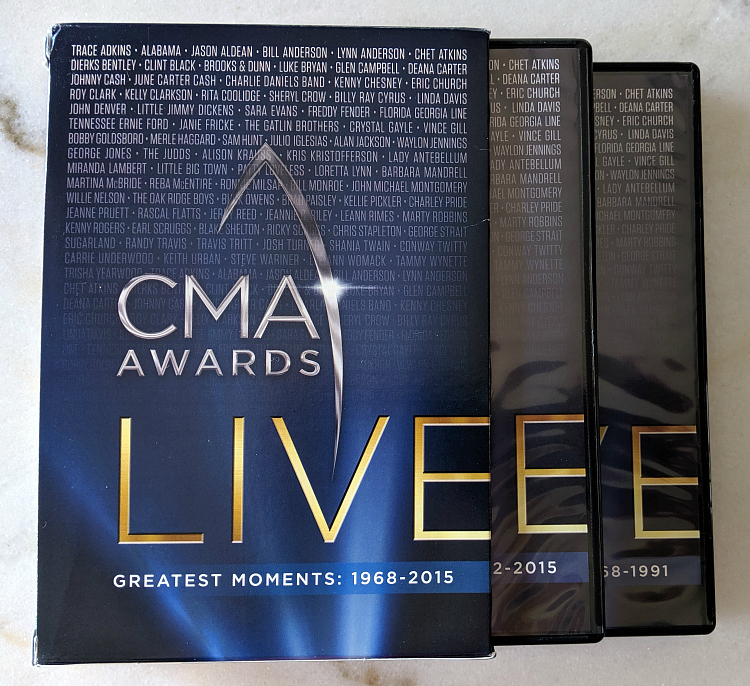 10 Disc Time Life DVD Box Set
Check out my other giveaways, so you can have more chances to win prizes.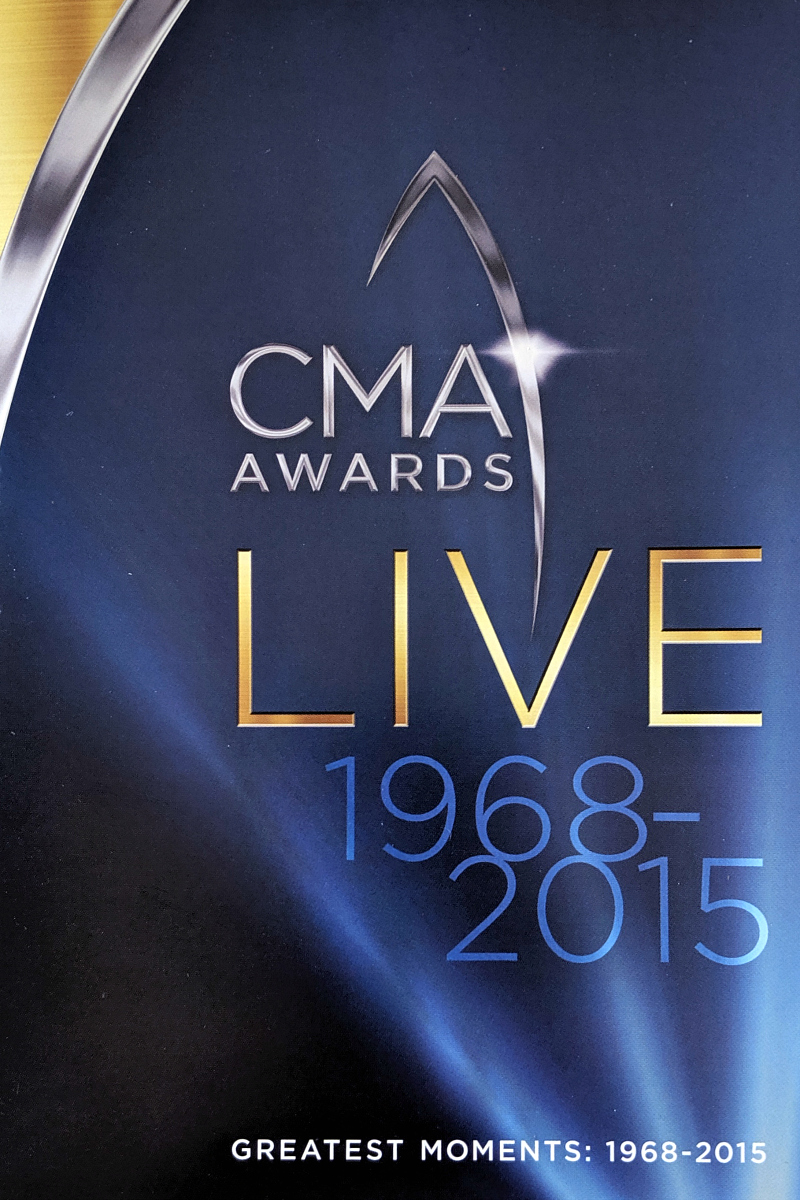 Take a look at these other Time Life DVDs, so you can relive old memories and make new ones.