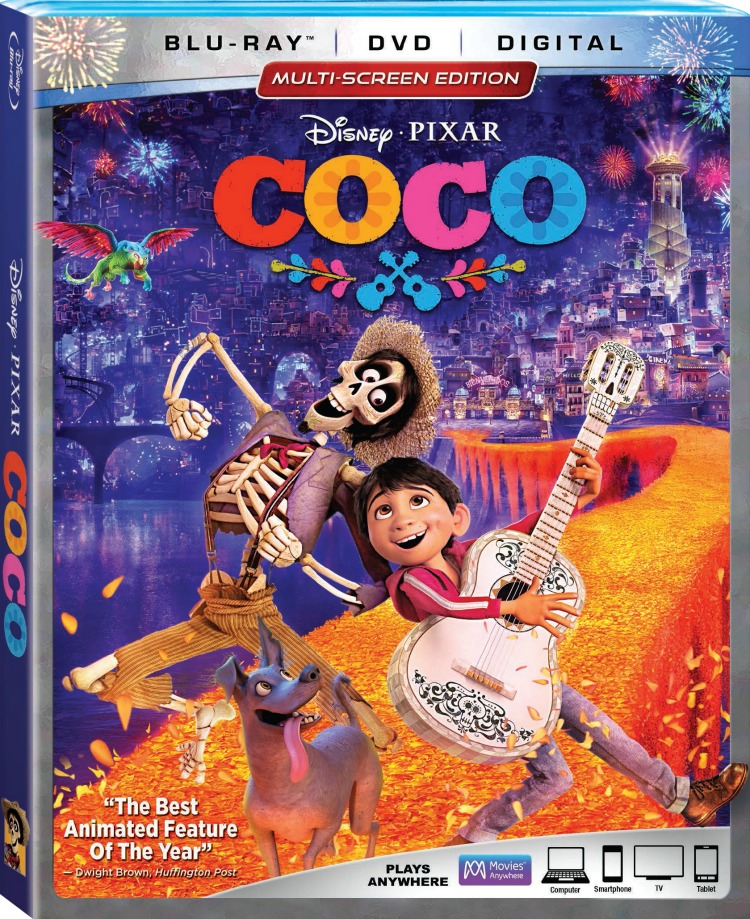 Are you ready for a Coco giveaway? I missed seeing this movie when it was in theaters. So, I'm happy it's time for the home release. Now that I've gotten my blu-ray. we can watch the movie again and again.
The movie is a fictional story, of course. However, it has a lot of cultural tie ins to Mexico and the Day of the Dead traditions that many celebrate. In recent years, these celebrations have become increasingly popular here in the US.
The movie features a heartwarming story about family bonds and family history. Additionally, it features some fantastic music and amazing animation. It is a fun adventure for both kids and adults.
Check out these images from Coco!