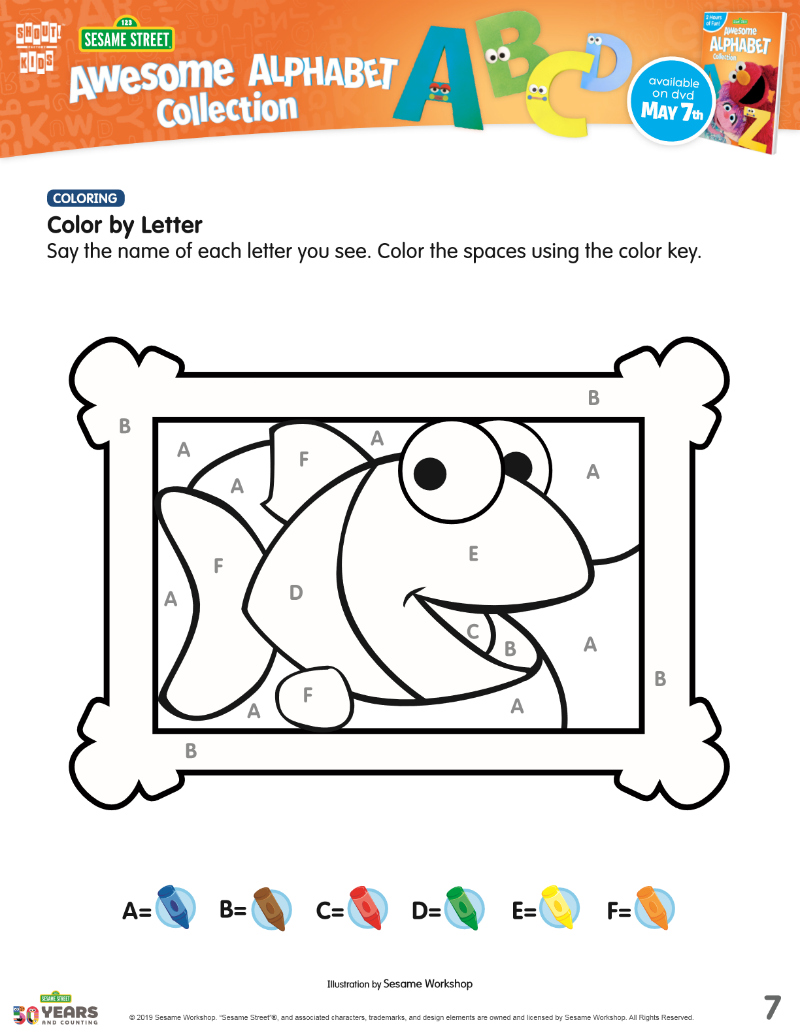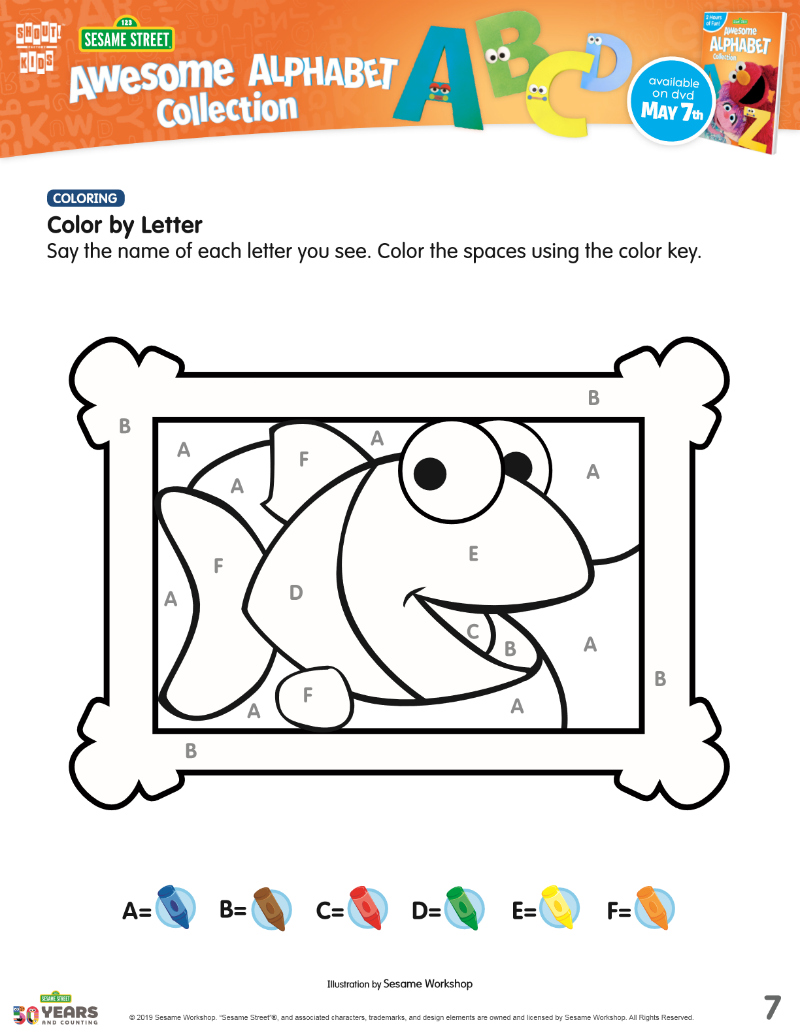 Click HERE to download the free printable color by letter picture, so your kids can learn the alphabet with Sesame Street friends.
Children can practice saying the name of each letter, and then color in the space using the color key.
I used to love this kind of coloring page, when I was kid. It's great that Sesame Street is continuing the tradition, so kids can practice the alphabet and colors. They'll also feel a good sense of accomplishment, when they follow the instructions to complete the picture with colored pencils or crayons.
Have fun!
Shout! Factory
Release date 5/7/19
Synopsis
Kids will love to practice their ABCs with Awesome Alphabet Collection. Highlights include classics "The Beetles Perform Letter B" and "C is for Cookie," animations, pop culture parodies, and favorite segments from recent seasons.
Exploring the alphabet alongside their furry friends is an all-star lineup of celebrity guests.
Check out my other free Sesame Street printables, so you can have more family fun!