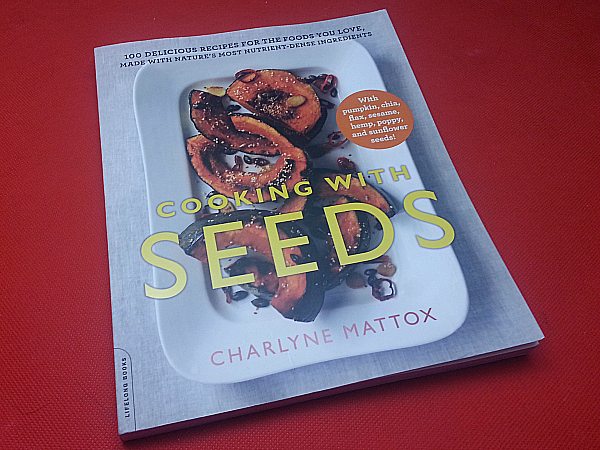 Do you like adding seeds to your meals and snacks? I do!
Seeds are nutrient dense and they add good flavor and texture to your meals. Sesame seeds, hemp, poppy seeds, flax, sunflower seeds and chia all regularly find their way into or sprinkled on top of the food that I eat. In fact, I prepared a similar squash dish to the one on the cover of this cookbook a few days before my book arrived.
Cooking with Seeds is a beautiful cookbook that I know will get lots of use in my home. It's organized well with chapters on different types of seeds. There are entrees, side dishes and desserts. It's great to be able to add extra nutrition to every meal and I like the taste and texture I get with seeds. The recipes incorporate fresh ingredients. Many are easy enough for beginning cooks.
Here are a few of the recipes that are in the book:
Blueberry Chia Muffins
Cheddar Hemp Scones
Chicken Soup with Poppyseed Dumplings
Smoky Bean Chili
Gingery Pumpkin Cheesecake
Cooking with Seeds

100 Delicious Recipes for the Foods You Love, Made with Nature's Most Nutrient-Dense Ingredients
by Charlyne Mattox
isbn 978-0738218274
Pub. date 10/13/15
Description: "Seeds are moving into the health spotlight: oil-rich varieties can boost energy, reduce cholesterol, inhibit tumor growth, and promote heart, brain, and immune function. Incorporating these little nutrient bombs into your daily diet is a great way to boost your health without having to give up your favorite foods; in Cooking with Seeds, Charlyne Mattox shows you how. With more than 100 real-kitchen recipes, from Long Bean and Poppy Seed Curry to Beef, Carrot, and Flax Seed Meatballs to Chocolate Cupcakes with Seed Butter Ganache, there's something for every palate. Mattox also offers recipes for seed-based basics, such as milks, spreads, and butters, so even if you only have time for a snack you can reap the benefits and enjoy the flavor of these nutritional powerhouses."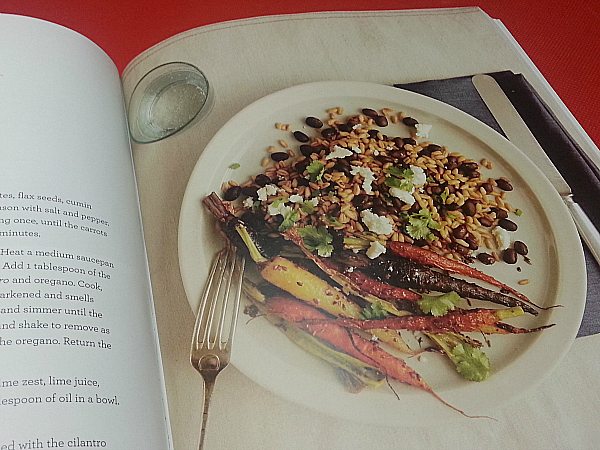 Enter daily through the Rafflecopter giveaway form below: