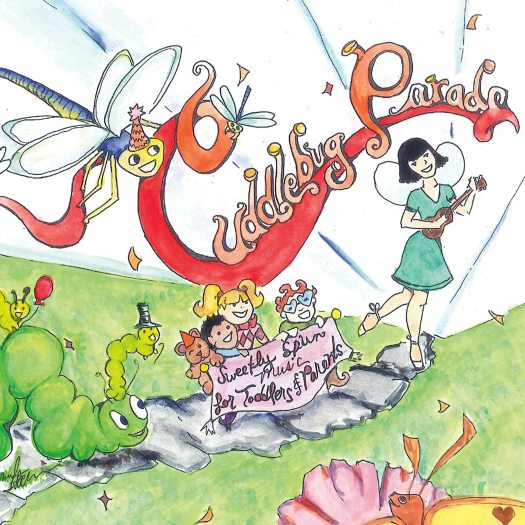 Do you have a little one who likes to sing, dance and giggle?
Cuddlebug Parade is the perfect CD to do exactly that. This is "Sweetly Spun Music for Toddlers and Parents."
Michal Peanut Karmi is a Southern California based musician. Her sweet and soothing voice and gentle melodies are a great way to introduce little ones to the joys of music. It's positive and happy in a 'preschool teacher' kind of way. Kids will feel energized in an age appropriate way that is much more gentle than music that is made for older kids or adults.
Cuddlebug Parade is a fun assortment of music that can instantly lift your child's mood!
Cuddlebug Parade

Michelle Peanut Karmi
Release date 11/9/14
There are 18 songs on this fun children's CD.
Intro
Hey Mister Mushroom
Little Bear Blue
Six Little Pickles
Ooey Gooey Mud
In the Pot
Oh! What a Beautiful Day
Stompin' at The Market
Chew and Swallow
Pizzapants
My Outfit's Not Complete
The Big Bug Band
Abuelita
To The Stars
Good Night Sweet Pea
Where's Your Belly Button
I Love You Anyhow
SOCIAL MEDIA – You can connect with Michal Peanut Karmi on Facebook and Twitter.
Enter daily through the Rafflecopter giveaway form below: