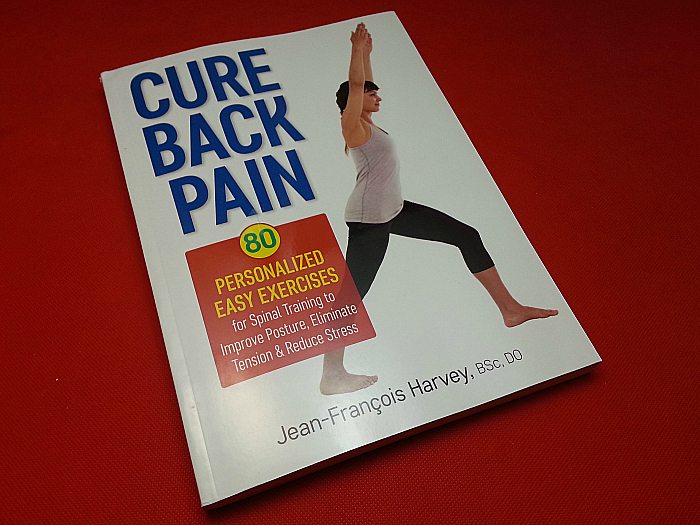 Each and every day my back reminds me that I am no longer in my twenties. Aging is inevitable, but I want to be able to continue to enjoy my life without medication or doctor's visits.
My copy of Cure Back Pain arrived at just the right time. Recently, I've been trying to take charge of my health to do what I can to strengthen my body and minimize my aches and pains. I learned a few stretches that I do each day. It's been helping and I wanted a more comprehensive routine.
This book by Jean-Francois Harvey is exactly what I need! It includes 80 exercise routines along with helpful tips that allow me to personalize the exercises to my own individual needs and limitations. There are step by step photos and illustrations to help me move correctly, so that I help rather than hurt my back.
Cure Back Pain is a helpful guide that I plan to use regularly!

Cure Back Pain

80 Personalized Easy Exercises for Spinal Training to Improve Posture,
Eliminate Tension and Reduce Stress
by Jean Francois Harvey
isbn 9780778805311
Pub. date 3/1/16
Description: "Relying on the latest advances in the science of movement, this book offers the unique and innovative Spinal Training method to help prevent and alleviate back pain. In addition to strengthening your back, Spinal Training will also improve your posture, eliminate tension, reduce your stress response and diminish pain. Drawing from various sources (Pilates, yoga, physical therapy) and based on the principles of osteopathy, biomechanics and kinesiology, this holistic approach makes it possible to effectively and gently work on the areas that are the most important for good posture and a healthy back."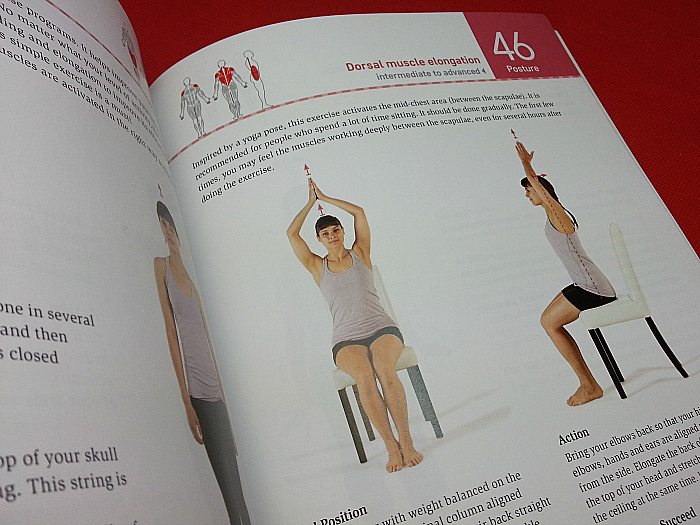 SOCIAL MEDIA – You can like Robert Rose Books on Facebook and follow them on Twitter
Enter daily through the Rafflecopter giveaway form below: