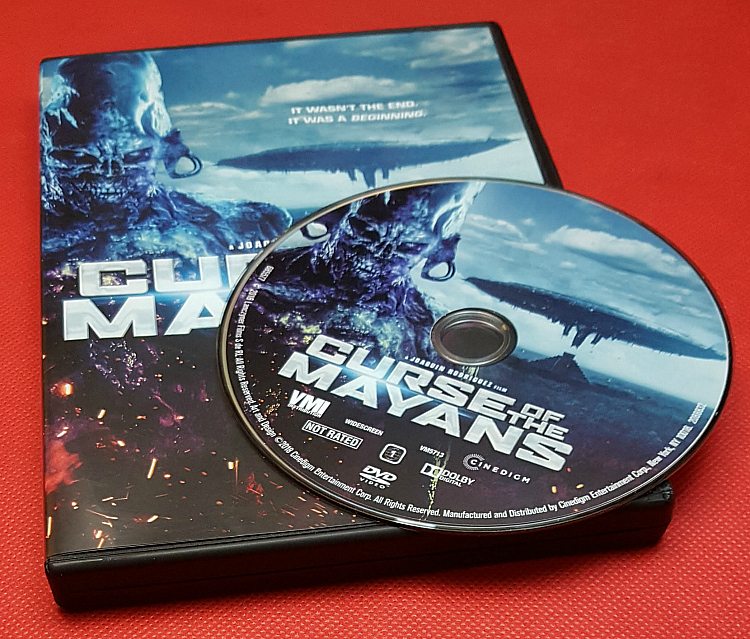 It wasn't the end. It was the beginning.
While I enjoy sci-fi thrillers, it had been awhile since I've seen one. The Curse of The Mayans reminded me of how much fun it is to watch movies in this genre.
The movie is set in the beautiful Yucatan Peninsula in Mexico. It all felt very familiar to me, since I've traveled in that area many times. I have even been swimming in underwater caves (cenotes) there. However, I did not end up in an evil, alien world as I swam in the caves.
Curse of The Mayans is not rated, but I'd recommend it for adults and teens. It is an intense and thrilling sci-fi adventure that is quite entertaining.
Curse of The Mayans
Cinedigm
Not Rated
Release date 3/6/18
Curse of The Mayans Synopsis
A professor hires a professional team of cave divers to explore long buried underwater ancient Mayan ruins in the hope that he can discover how and why the civilization disappeared. But the team stumbles upon a locked underwater prison that has held evil alien beings and unintentionally free them with their discovery.
Now they must escape the immediate wrath of the submerged aliens and ward off the extraterrestrial apocalypse predicted by the Mayans so long ago.
DVD Giveaway
Want a chance to win more prizes? Then, check out my other giveaways!