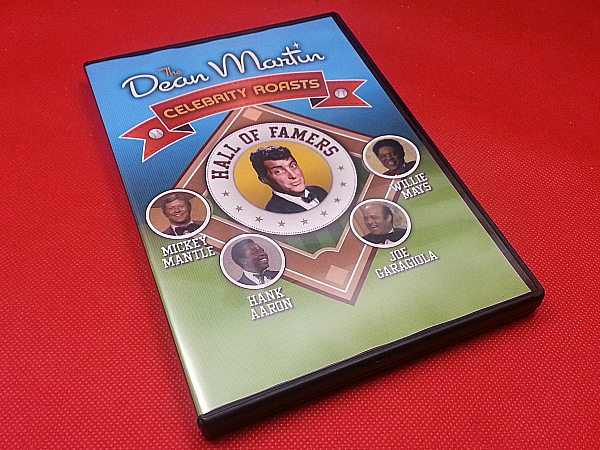 Dean Martin's first Celebrity Roast aired on TV in 1973. It was an instant hit which led to numerous TV specials on NBC for the next decade. This edgy style of good natured comedy is still popular today.
The Dean Martin Celebrity Roasts Hall of Famers DVD includes three full length roasts.
Joe Garagiola
Evel Knievel
Hank Aaron
Roasters are a group of comedians and athletes.
Yogi Berra
Willie Mays
Milton Berle
Rich Little
and more!
This special sports edition DVD is collectible and entertaining as it takes us back in time to the 70's and early 80's.

Dean Martin Celebrity Roasts
Hall of Famers
Time Life Entertainment
Release date 4/14/15
Warning: "Some of the jokes and ethnic references heard in theses roasts would most likely not be allowed on network TV today. Keep in mind the tenor of the times, the bawdy party atmosphere, and the fact that many of these celebrities were friends who loved to give and take a good shot. The cigarettes are real, the drinks are free and the camaraderie is heartfelt."
Enter daily through the Rafflecopter giveaway form below: