Based on True Events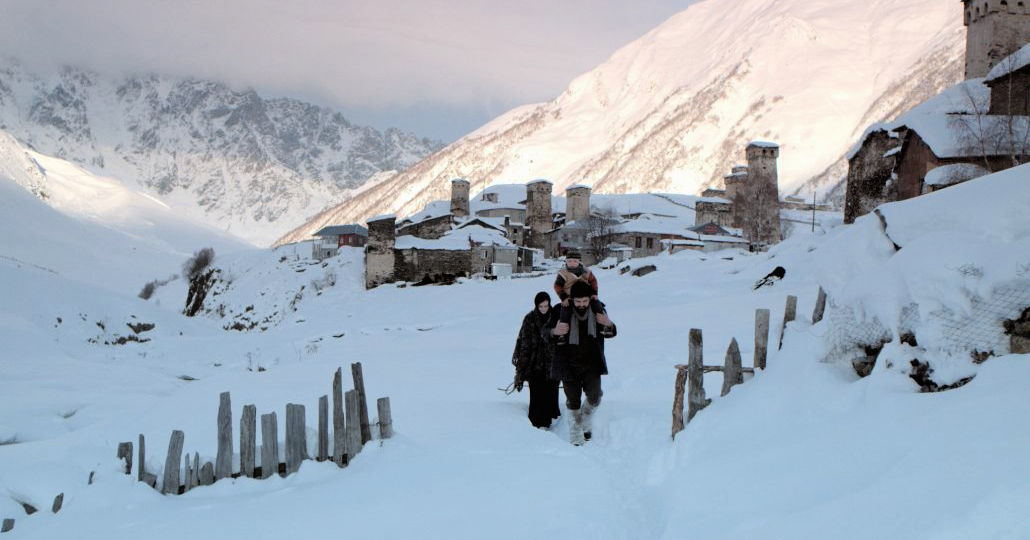 When you watch the Dede movie, you will get a somber glimpse of the many issues surrounding the Georgian Civil War in the not so distant past.
This is about the Georgia that used to be part of the Soviet Union, not the southern US state.
Independence is a step forward, but, of course, that doesn't instantly solve all of the deep societal issues.
In many ways, this story feels as if it happened centuries ago and the remote village seems like it is in another world.
However, there are definitely parallels to current events.
This is a great movie to watch with someone else, so that you can discuss it together afterwards.
Official Trailer
Film Movement
Not Rated
Synopsis
Based on true events that took place at the outset of the Georgian Civil War, Dede takes place in the high mountainous community of Svaneti, where there live a people far removed from the modern world.
A purely patriarchal society that revolves around forced marriages, pride and tradition dictate the code of daily life.
Dina is a young woman promised by her draconian grandfather to David, one of the soldiers returning from the war.
Once a marriage arrangement is brokered by two families, failure to follow through on the commitment is unthinkable.
Dina finds herself unable to love David, instead falling for his handsome friend Gegi who saved David's life during the war.
Humiliated after his fiancée reveals her true feelings, David attempts to kill Gegi but fails, and takes his own life rather than lose face.
Dina is rattled, but relieved at the same time and marries Gegi.
The pair flee the village and attempt to make a new life in a nearby community.
However, the ill sentiment harbored by David's family is not any quicker to subside than the harsh environmental conditions endured by the people of Svaneti.

Check out my other giveaways, so you can have more chances to win prizes.
More from Mama Likes This
Take a look at my other entertainment articles, so you can keep up with the latest TV, movie and book news.
Check out my free printables., when you are looking for activities to do at home.
Many are from Disney and Shout Factory, so they feature movies, TV series and characters that your kids already know and love.
Some are educational and some are just plain fun.
There are coloring pages, crafts, word puzzles, mazes, memory games and other family friendly activities.