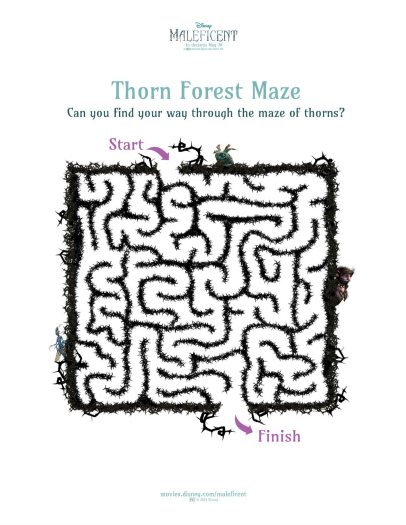 Maleficent Thorn Forest Maze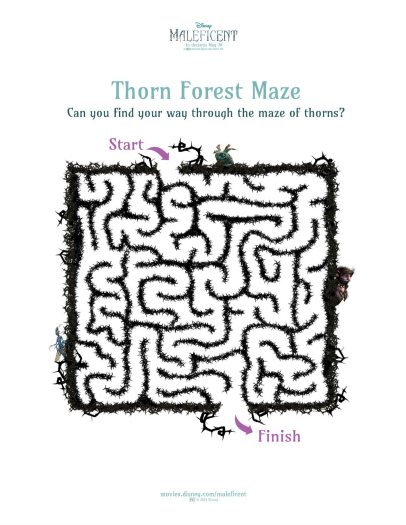 Test your skills with this Maleficent maze, so you can try to make your way through the Thorn Forest maze.
The first Maleficent Disney movie was fantastic, so I'm looking forward to the second.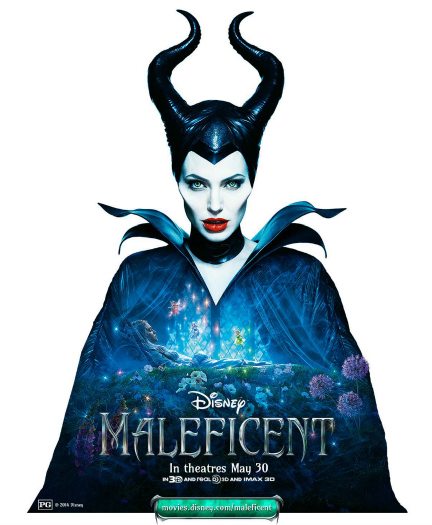 Synopsis
When the fantasy adventure begins, it is several years after "Maleficent."
Then audiences learned of the events that hardened the heart of Disney's most notorious villain, so she was driven to curse a baby Princess Aurora.
The film continues to explore the complex relationship between the horned fairy and the soon to be Queen.
They form new alliances and face new adversaries, when they struggle to protect the moors and the magical creatures that reside within.
Click HERE to download the free printable, so you can try to make your way through the Maleficent maze.
Check out my other free Maleficent printables, so you can have even more fun with this notorious Disney Villain.
Many are from Disney and Shout Factory, so they feature movies, TV series and characters that your kids already know and love.
Some are educational and some are just plain fun. There are coloring pages, crafts, word puzzles, mazes, memory games and other family friendly activities.