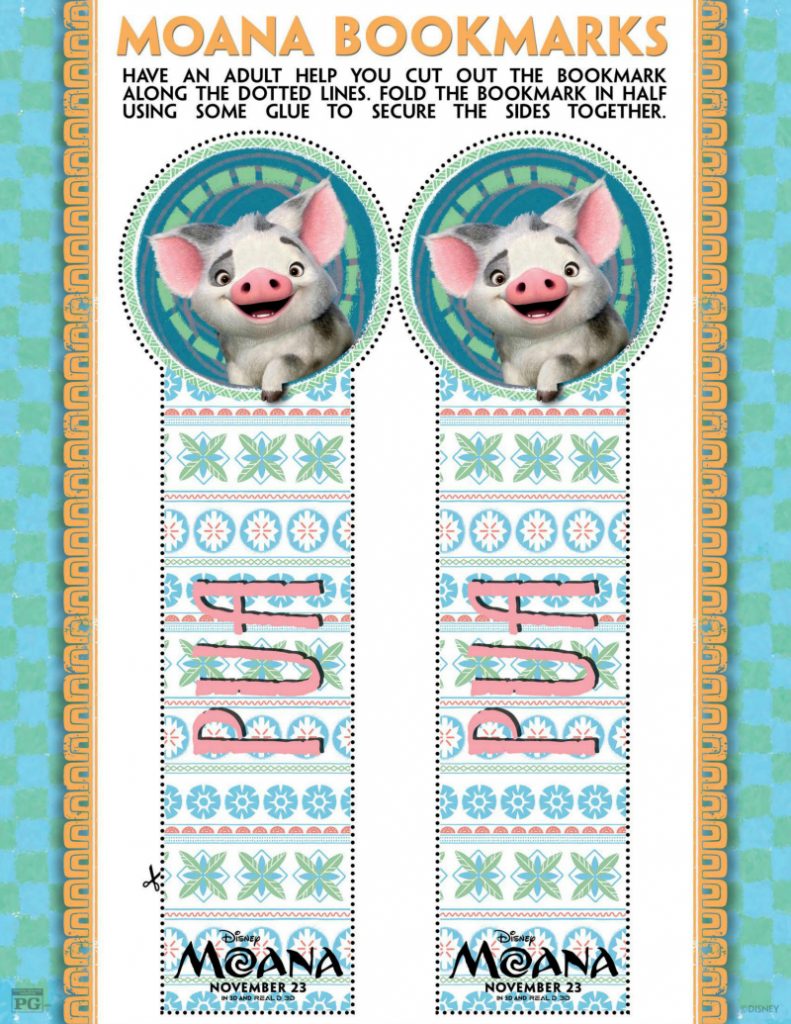 Click HERE to download.
This Summer I got to see a preview of Moana with some of the behind the scenes action. I can already tell that the oh so adorable Pua is going to be one of my favorite characters in the movie.
This bookmark craft is simple and just may encourage kids to read. Print, cut, fold and glue to make your own Pua bookmark.