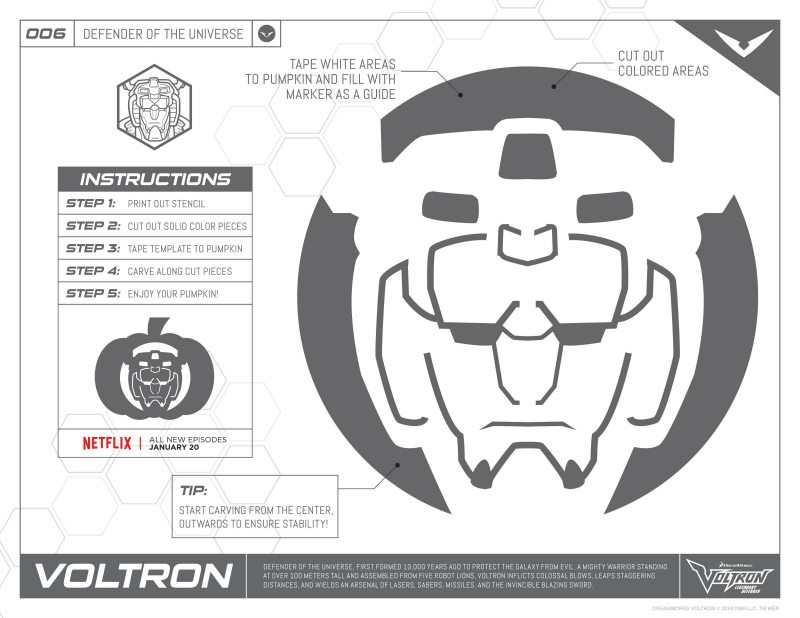 Printable Voltron Halloween Pumpkin Stencil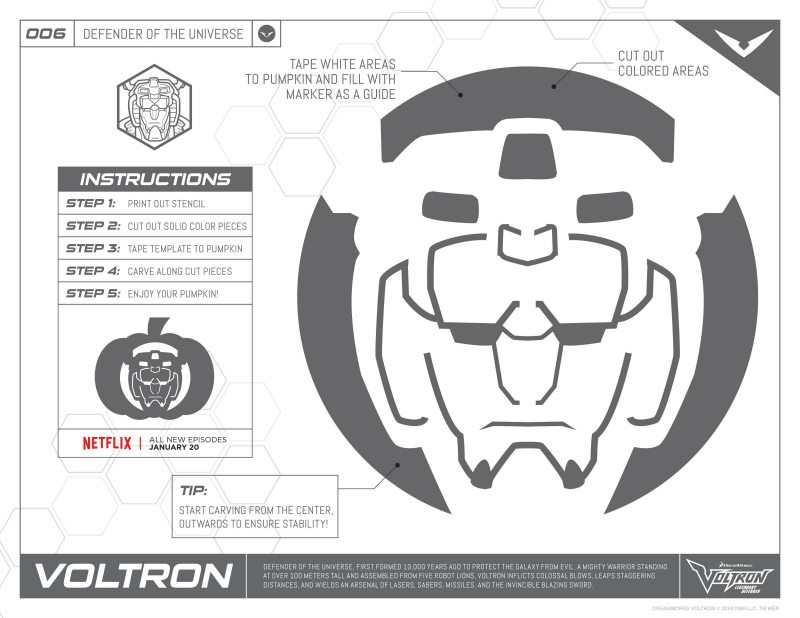 Click HERE to download the Voltron Halloween pumpkin stencil, so your kids can carve this popular character.
How would you like to have a Voltron pumpkin sitting outside on your porch this Halloween?
This is a super fun way for young fans to show off a favorite show.
You can, when you make a jack o'lantern with this fun stencil.
Make sure you use kid friendly carving tools, so you kids can avoid injury.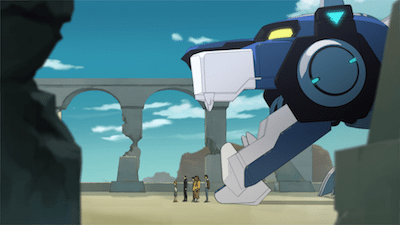 Voltron Legendary Defender
Synopsis:
The original series reimagines one of the most popular fan-favorite shows of all time.
Five unsuspecting teenagers, transported from Earth into the middle of a sprawling intergalactic war, become pilots for five robotic lions in the battle to protect the universe from evil.
Only through the true power of teamwork can they unite to form the mighty warrior known as Voltron.
More from Mama Likes This
Take a look at my other shopping articles and entertainment reviews, so you can get some great tips for products your family wants and needs.
Halloween Deals
Free Pumpkin Stencils
Halloween Crafts
Happy Halloween!