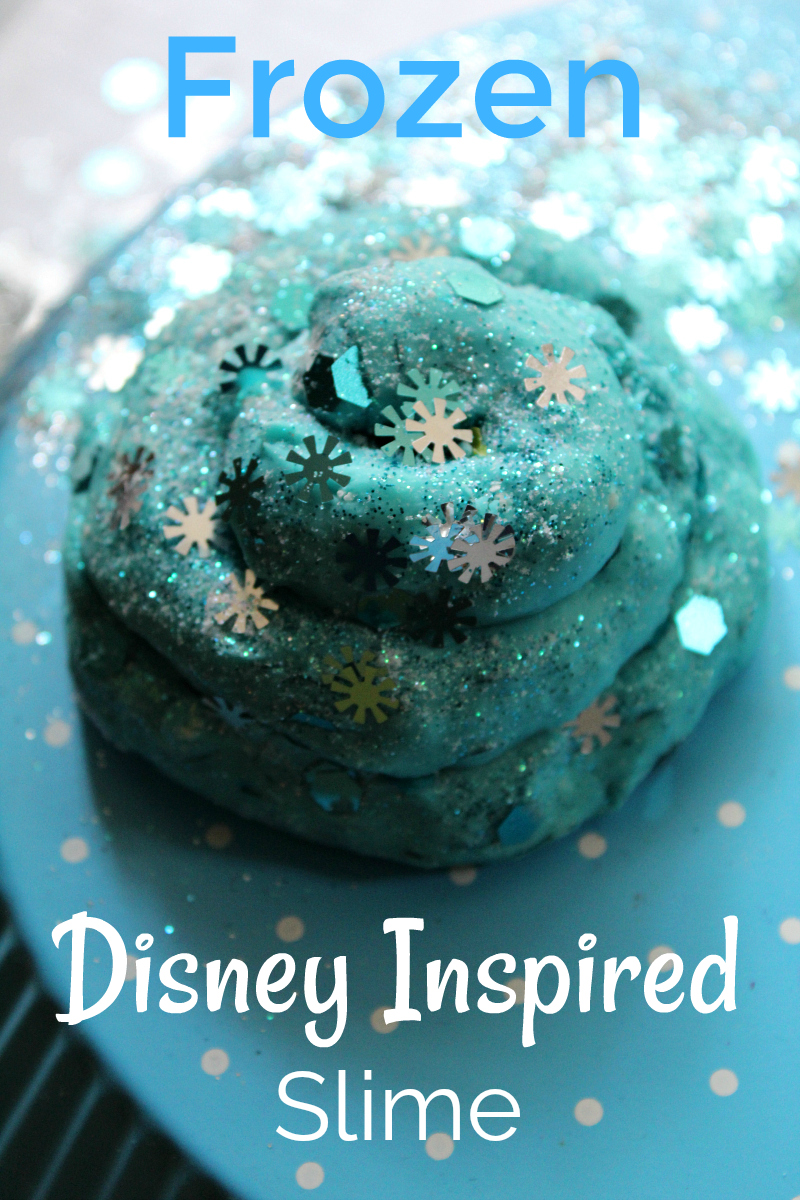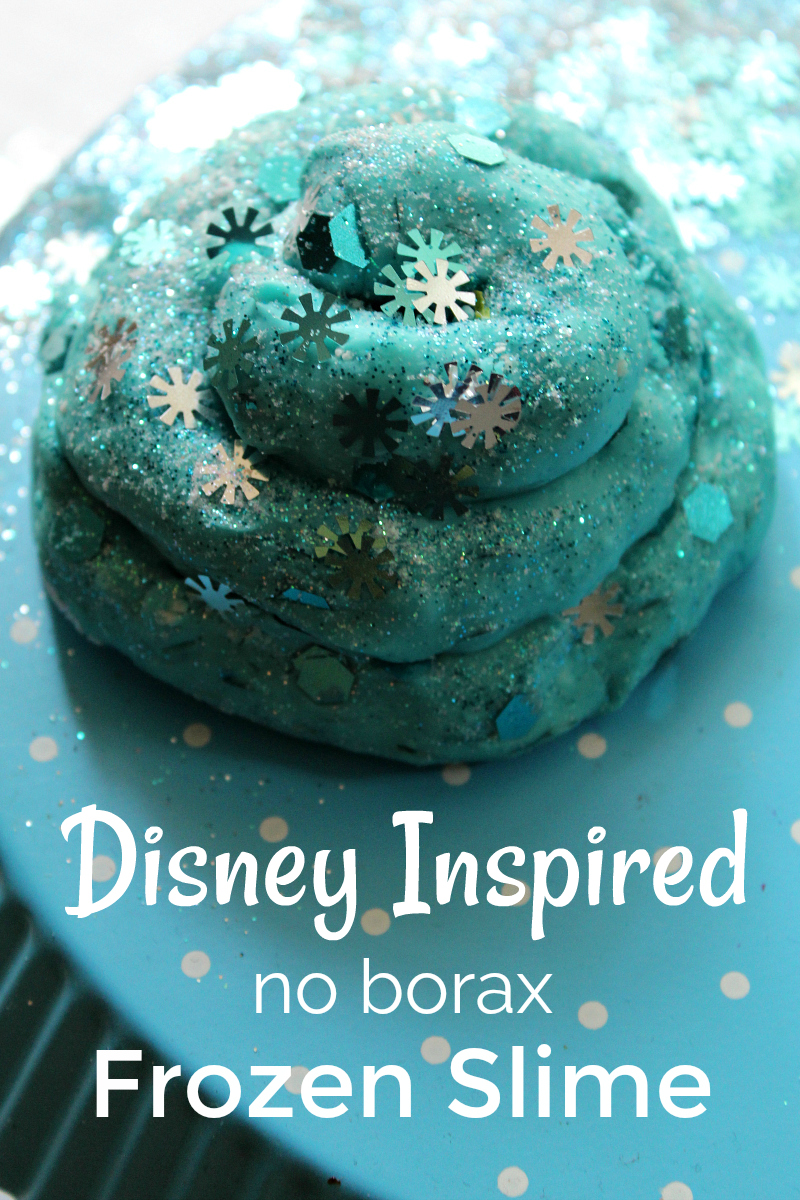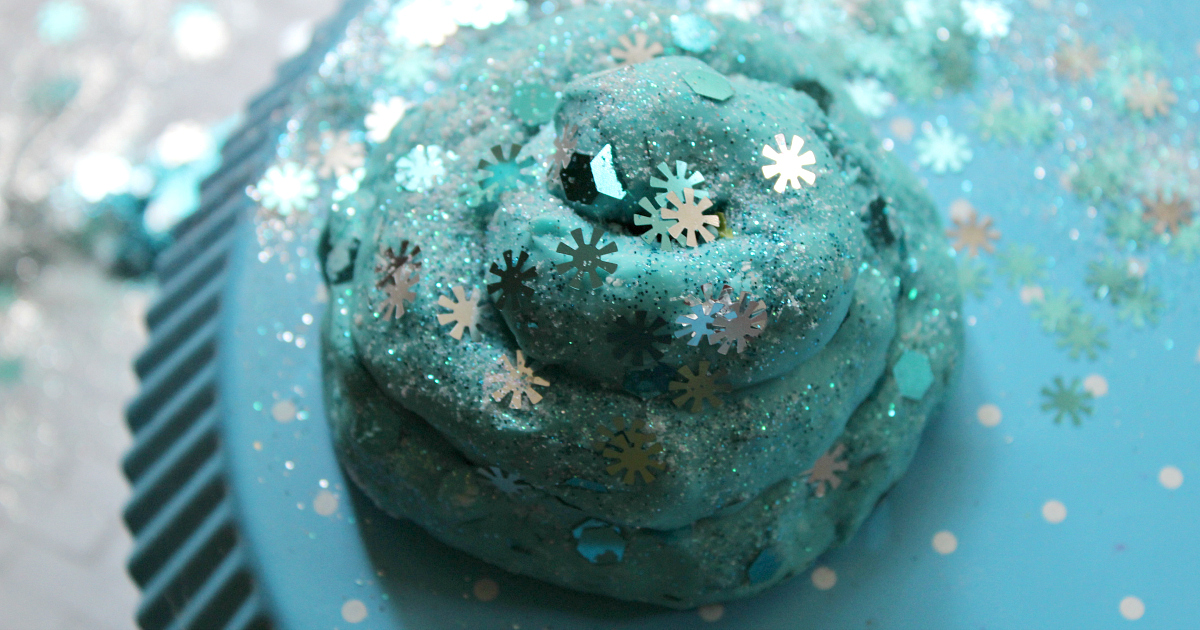 Disney No Borax Slime
The new Frozen movie will be in theaters this Fall, so it's the perfect time to make this sparkling Disney no borax slime.
The blue fluffy slime is fit for a princess, so kids will have fun making and playing with it.
This slime is made from pudding mix, so you don't have to worry about borax or other harsh chemicals touching the skin.
It smells absolutely delicious and the slime is actually edible before you add the sparkles.
Of course, you don't want to eat or taste it after the glitter and confetti have been added.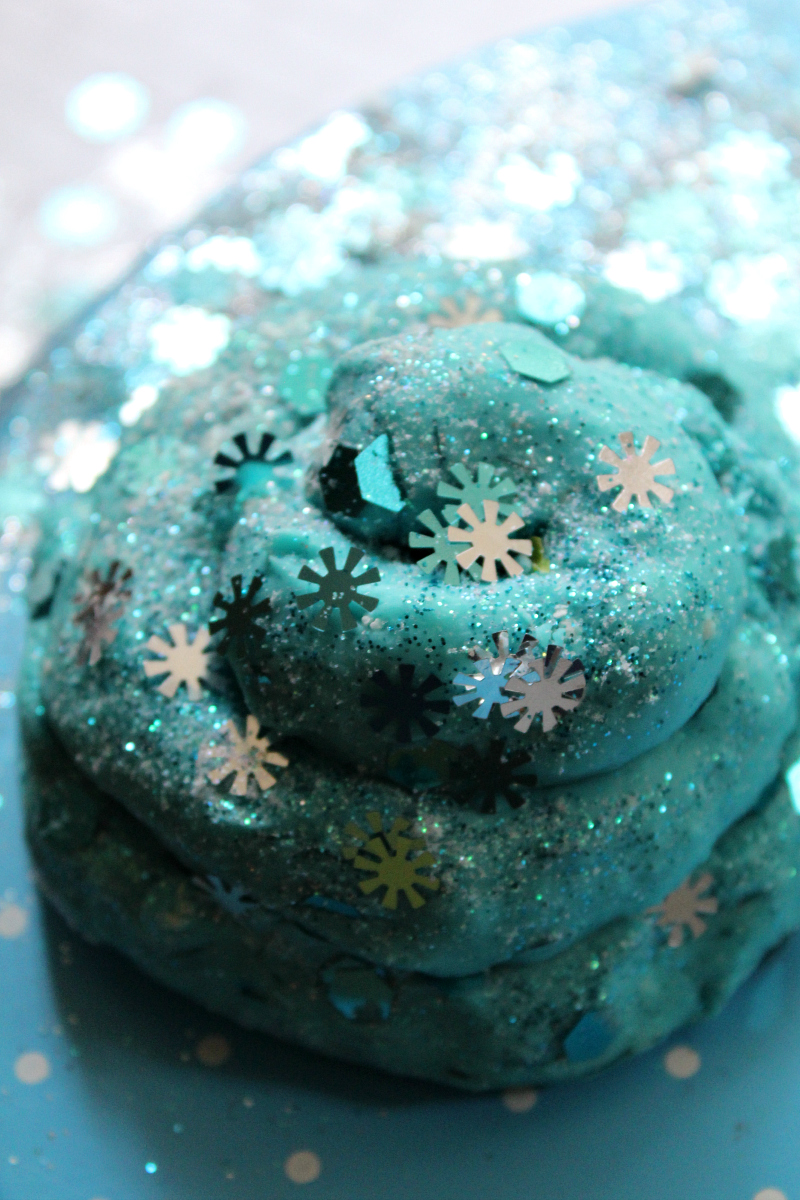 Slime is always fun for kids, but many adults like it, too.
There is something relaxing about squishing it, and the sparkles make it extra fun.
Kids can fantasize about being Princess Elsa or Princess Anna and dream about being part of their Disney adventures.
Make the slime with your child or surprise them with a tub of homemade slime that you made by yourself.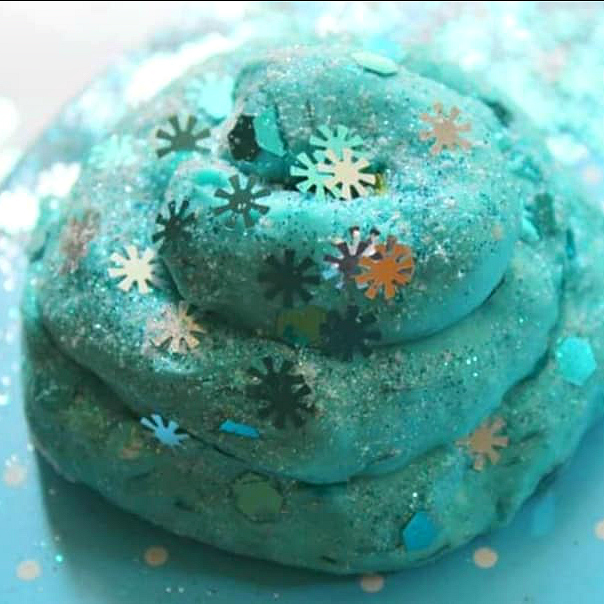 The newest Disney Frozen movie will be in theaters just in time for the holidays, so you'll want to get tickets online to avoid a sell out at the theater.
Walt Disney Animation Studios
In Theaters November 22nd, 2019
Movie Synopsis
Why was Elsa born with magical powers? The answer is calling her and threatening her kingdom.
Together with Anna, Kristoff, Olaf and Sven, she'll set out on a dangerous but remarkable journey.
In the first movie Elsa feared her powers were too much for the world, but in the second she must hope they are enough.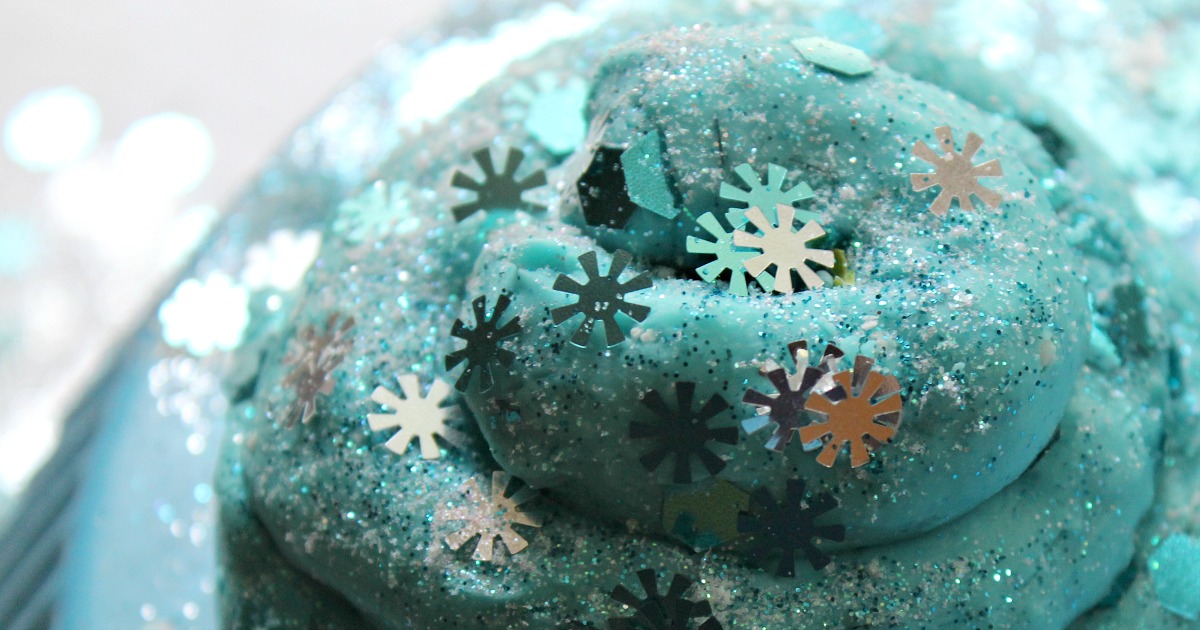 Frozen Inspired Fluffy Pudding Slime
Supplies
1/3 cup White Chocolate Instant Pudding
1 cup Cornstarch
1/3 cup Water
Blue Food Coloring
Glitter (Blue and Silver)
Snowflake Confetti
Equipment
Mixing Bowl
Large Spoon
Instructions
1) Put the pudding mix and cornstarch in the mixing bowl and stir until combined.
2) Add the water and stir.
3) Then, add 3 drops of blue food coloring. If you'd like it darker, add more food coloring.
4) Stir with the spoon, so that a crumbly dough forms.
5) Use your hands to work the dough until it becomes a slime consistency. If it seems too dry, add a little bit of water. If you have added too much water, add equal parts of pudding mix and cornstarch until it thickens.
6) Add glitter and confetti, so your slime looks like something that Anna and Elsa would like to play with.
7) When not in use, store in an airtight container.
You can have even more Disney fun, when you check out my free Frozen printables. There are crafts, puzzles, coloring pages and more.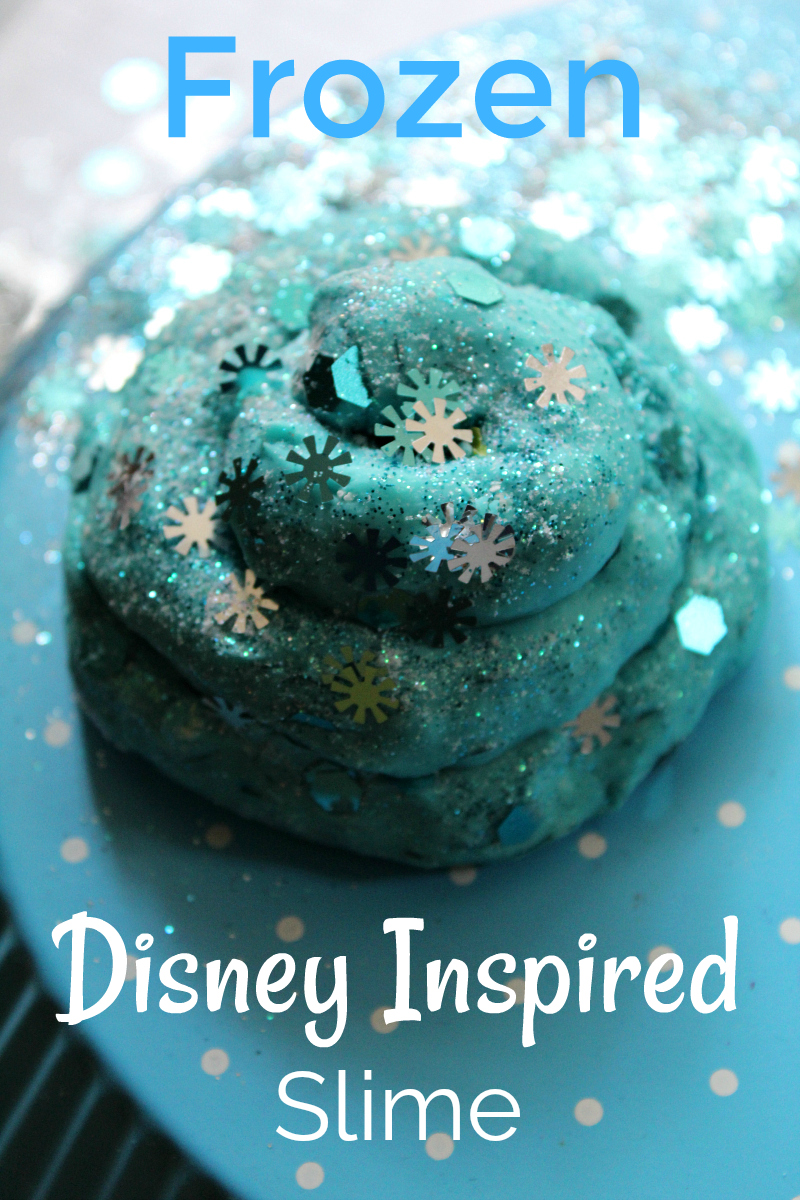 Check out my other crafts and free printables, so you and your family can have lots of fun.