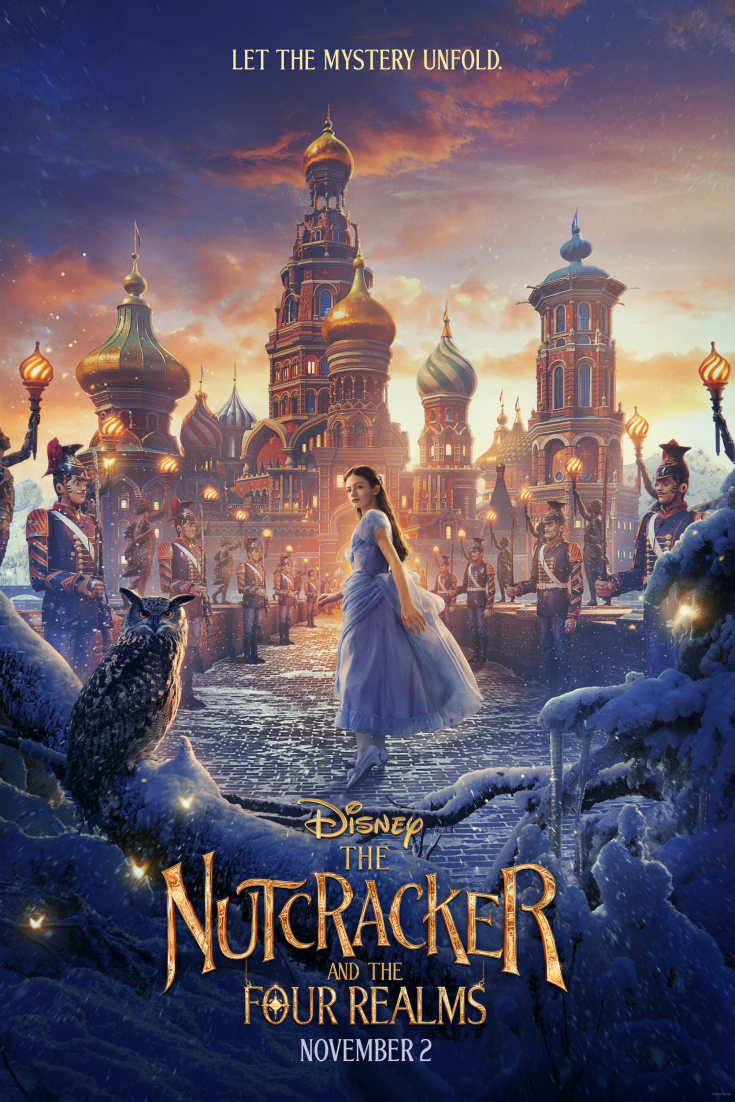 Disney Nutcracker and the Four Realms
I always look forward to the Nutcracker ballet, when the holidays arrive. Fortunately, we'll get to experience more of the story when the Disney Nutcracker and the Four Realms movie comes to theaters.
The new movie is inspired by the original Nutcracker and The Mouse King story, which was first published in 1816.
It looks to be a fantastic experience and it will capture the tale in a dark and beautiful way. Therefore, you'll want to watch the trailer now and then the see the whole movie next year. Perhaps, you'll want to see it multiple times this season and then add it to your collection to watch every year.
Check out the trailer now, and then plan to watch the whole movie with your family!
Final Official Trailer
Movie Synopsis
All Clara wants is a key and it is this key that will unlock a box that holds a priceless gift from her late mother.
A golden thread is presented to her at godfather's annual holiday party and it leads her to the coveted key.
It promptly disappears and leads her to a strange and mysterious parallel world. It's there that Clara encounters a soldier, a gang of mice and, also, the regents who preside over three Realms. They are known as Land of Snowflakes, Land of Flowers and Land of Sweets.
Clara and Phillip must brave the ominous Fourth Realm, home to the tyrant Mother Ginger, and retrieve Clara's key. Hopefully, they will return harmony to the unstable world.
Click HERE for more Disney's Nutcracker articles!