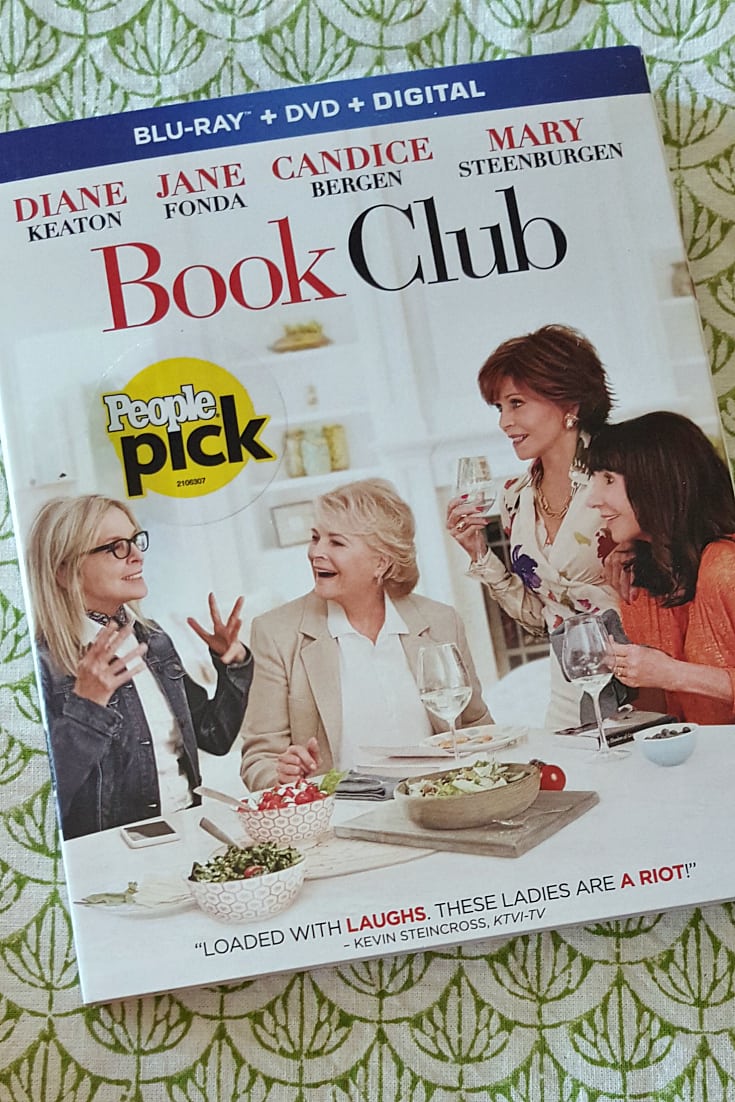 When I first saw the trailer for Book Club, I knew I wanted to see the movie. Then, I didn't get around to going to the theater, so I am happy that it's now ready for home release.
I expected to laugh, but had no idea how much I would laugh out loud as I watched. It really is the perfect movie for girls night in!
The talented cast brings the movie to life. I especially liked Diane Keaton's and Candice Bergen's characters, but thoroughly enjoyed the whole thing. It was both hilarious and heartwarming. Much of the story was predictable, but that just adds to its charm.
There wasn't one particular character that I identified with, but I felt as if I could have easily joined their close knit group. And, I saw little pieces of me in each one of them.
Have you seen Book Club, yet? Do you have a group of life long friends like these ladies? What do you think about the movie and it's uplifting message?
Official Trailer – Book Club
Book Club
Paramount
Rated PG-13
Release date 8/28/18
Synopsis
Four lifelong friends' (Diane Keaton, Jane Fonda, Candice Bergen and Mary Steenburgen) lives are turned upside down to hilarious ends, when their book club attempts to shake things up by tackling the infamous Fifty Shades of Grey.
From discovering new romance to rekindling old flames, they inspire each other to make their next chapter the best chapter. Also starring Andy Garcia, Don Johnson, Craig T. Nelson, and Richard Dreyfuss, Book Club delivers laugh-out-loud, feel good fun!


Want a chance to win more prizes? Then, check out my other giveaways!