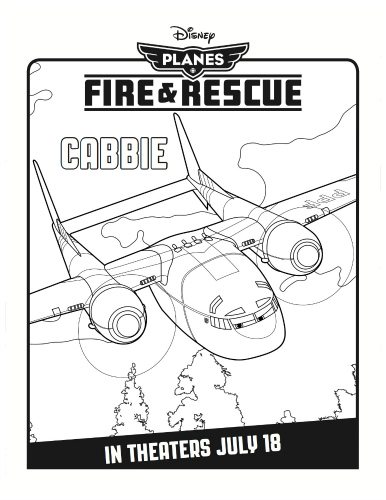 Click HERE to download the free printable coloring sheet.
This one features Cabbie from the new Disney Planes: Fire & Rescue movie that is heading to theaters on July 18th.
Extended Movie Clip
Walt Disney Studios Home Entertainment
Rated PG (Parental Guidance Suggested)
Release date November 4th, 2014
Synopsis
The follow-up to last year's "Planes" movie comes the world famous racer Dusty Crophopper. He joins an elite fire and rescue unit, and then learns what it takes to be a true hero.
This high flying comedy adventure also comes jet packed with an all new exclusive animated short film. There are also fun filled deleted scenes, music video and more!
Check out my other Disney posts, so you can get more pixie dusted inspiration. Also, take advantage of these great Disneyland hotel deals.