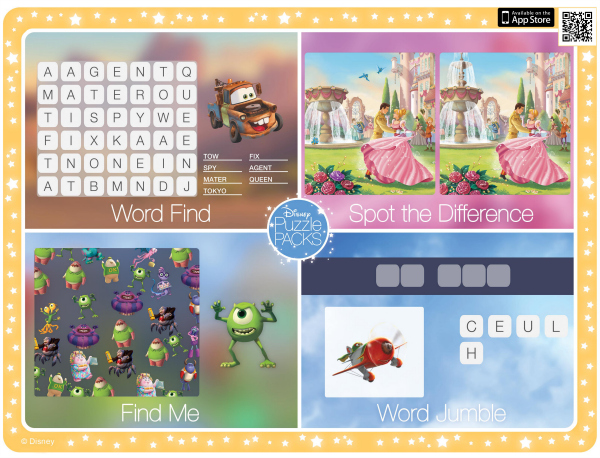 Click HERE to download the free printable puzzles placemat from Disney.

Do you and your kids love Disney? There is a fun new app in the iTunes store that is just made for Disney lovers.
The Disney Puzzle Packs app is free and includes samples of each of the different puzzle types. Additional puzzle packs featuring your favorite Disney characters are available for purchase in the app.
Disney Puzzle Packs for iPhone