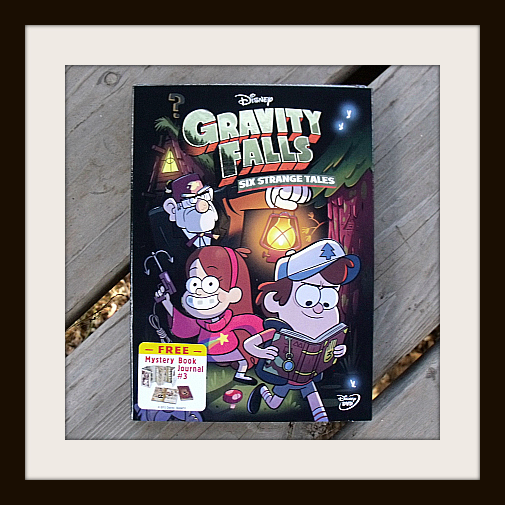 Have you seen Gravity Falls?
It is animated and it is Disney, but this cartoon featuring a pair of 12 year old twins is not just a children's show. Kids will enjoy it, of course, but the stories and the humor are great for adult men and women, as well!
Disney has really done a fantastic job with this show. It somehow manages to feel fresh and unique instead of like 'just another animated cartoon." The characters, situations and dialogue are quirky and imaginative. The mysterious, peculiar and sometimes spooky stories are full of fun. This is a DVD that I can watch and enjoy whether or not there are children present.
Disney
Gravity Falls: Six Strange Tales

Release date 10/15/13
Description: "In this animated adventure comedy riddled with mystery, twin brother and sister Dipper and Mabel are sent to spend their summer vacation with their great uncle. Upon arrival, their great uncle, also known as Grunkle Stan, enlists the siblings' help in running The Mystery Shack, a fun tourist trap he owns that overcharges unsuspecting customers. While Dipper has a hard time getting used to his new surroundings, Mabel's upbeat optimism comes in handy in her quest to find true love. When Dipper stumbles upon an elusive book, he discovers that it is the key to unlocking the town's mysterious secrets, and the brother and sister duo soon realize they must rely on one another to navigate the unfamiliar place."
The DVD contains over 2 hours of programming. It has 6 entertaining episodes and includes a collectible mystery book –
1 – Tourist Trapped
2 – The Legend of the Gobblewonker
3 – Headhunters
4 – The Hand That Rocks the Mabel
5 – The Inconveniencing
6 – Dipper vs. Manliness
The show is rated TV-Y7. Younger kids will probably also enjoy it, but it's really meant for those who are older than 7 and can appreciate and understand all that's going on.