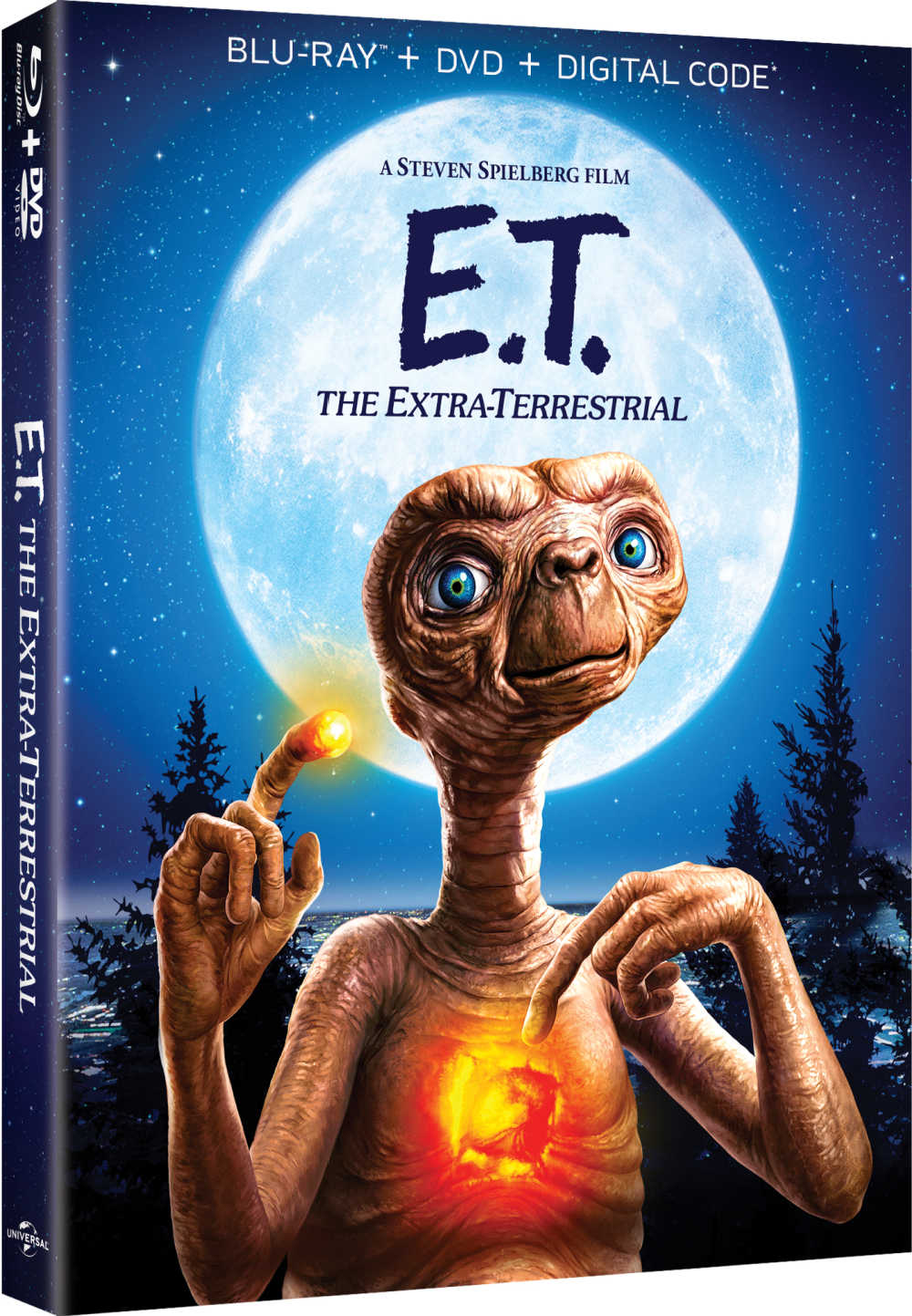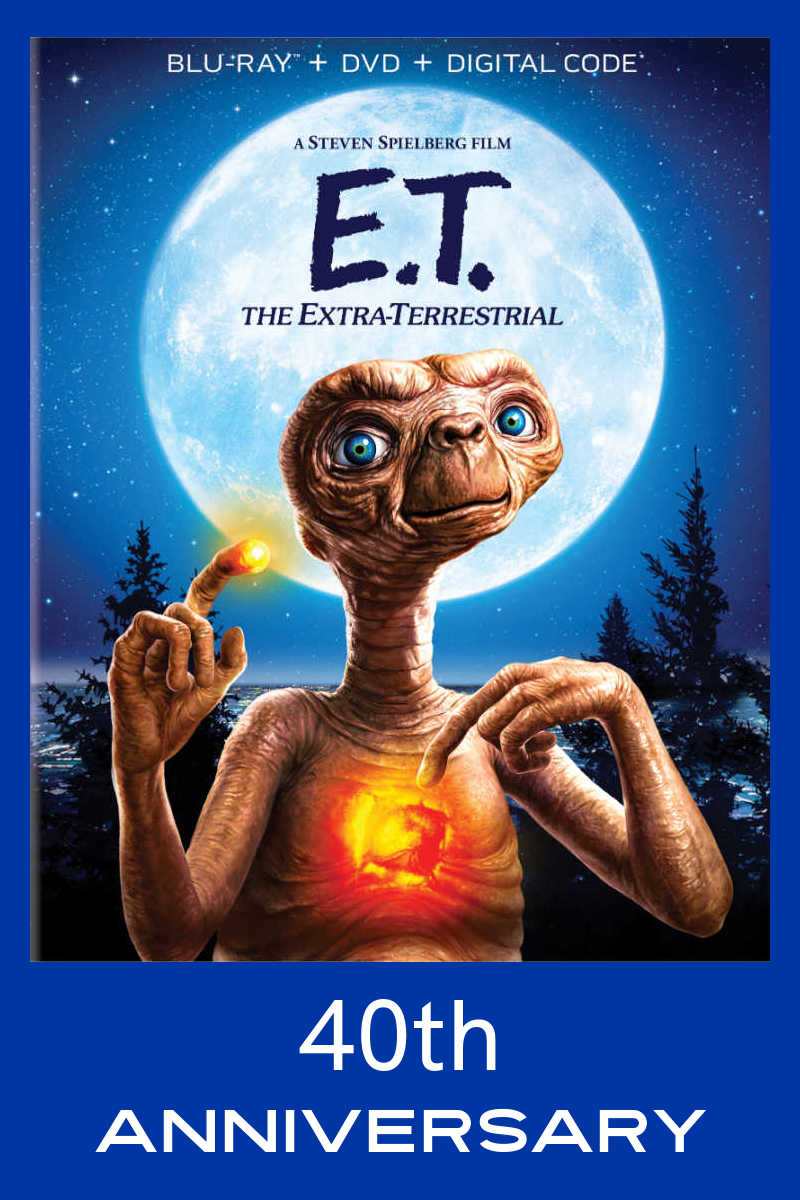 Happy 40th Anniversary to E.T. The Extra-Terrestrial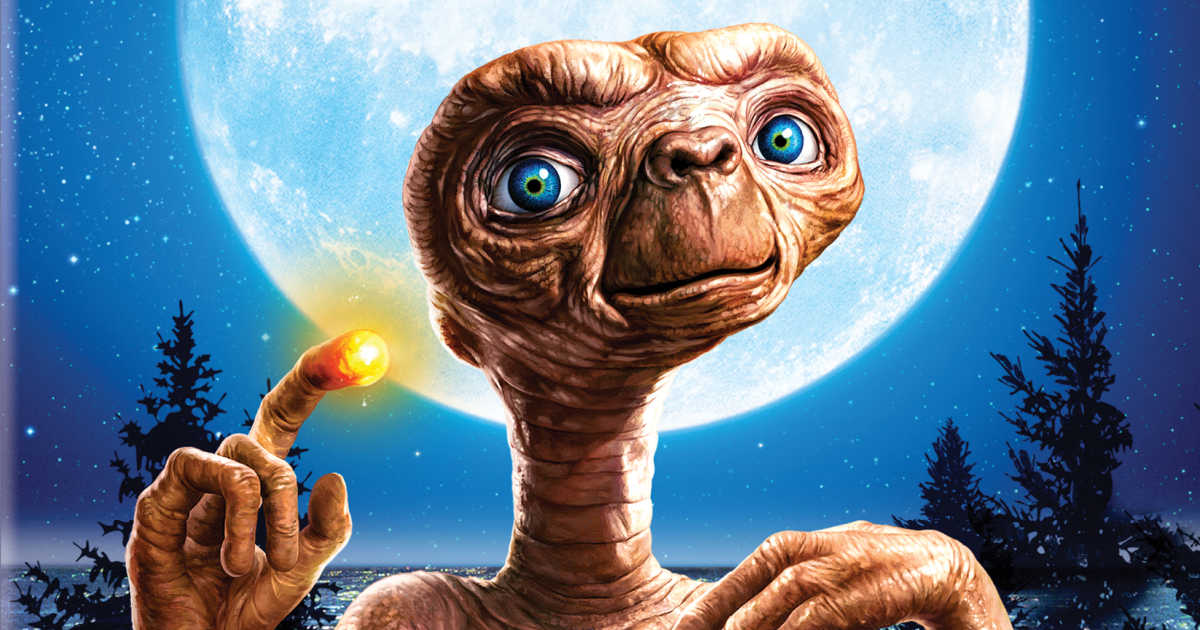 It is the E.T. 40th Anniversary, so it is time for a special edition blu-ray + DVD + Digital with fantastic bonus content.
Yes, as someone who saw E.T. The Extra-Terrestrial in a movie theater more than once in 1982, realizing that it's been 40 years makes me feel old.
But, of course, it also brings back warm feelings for me and my kids who I introduced to the classic film when they were little.
The movie is funny and full of adventure, but most of all it is bursting with love and good feelings.
Fans young and old will love watching the movie again and seeing all of the bonus features.
Seeing the movie again was a fun walk down memory lane for me.
Also, very interesting to see it again with the 'fresh eyes' of an adult in 2022.
Life has definitely changed in the last 40 years!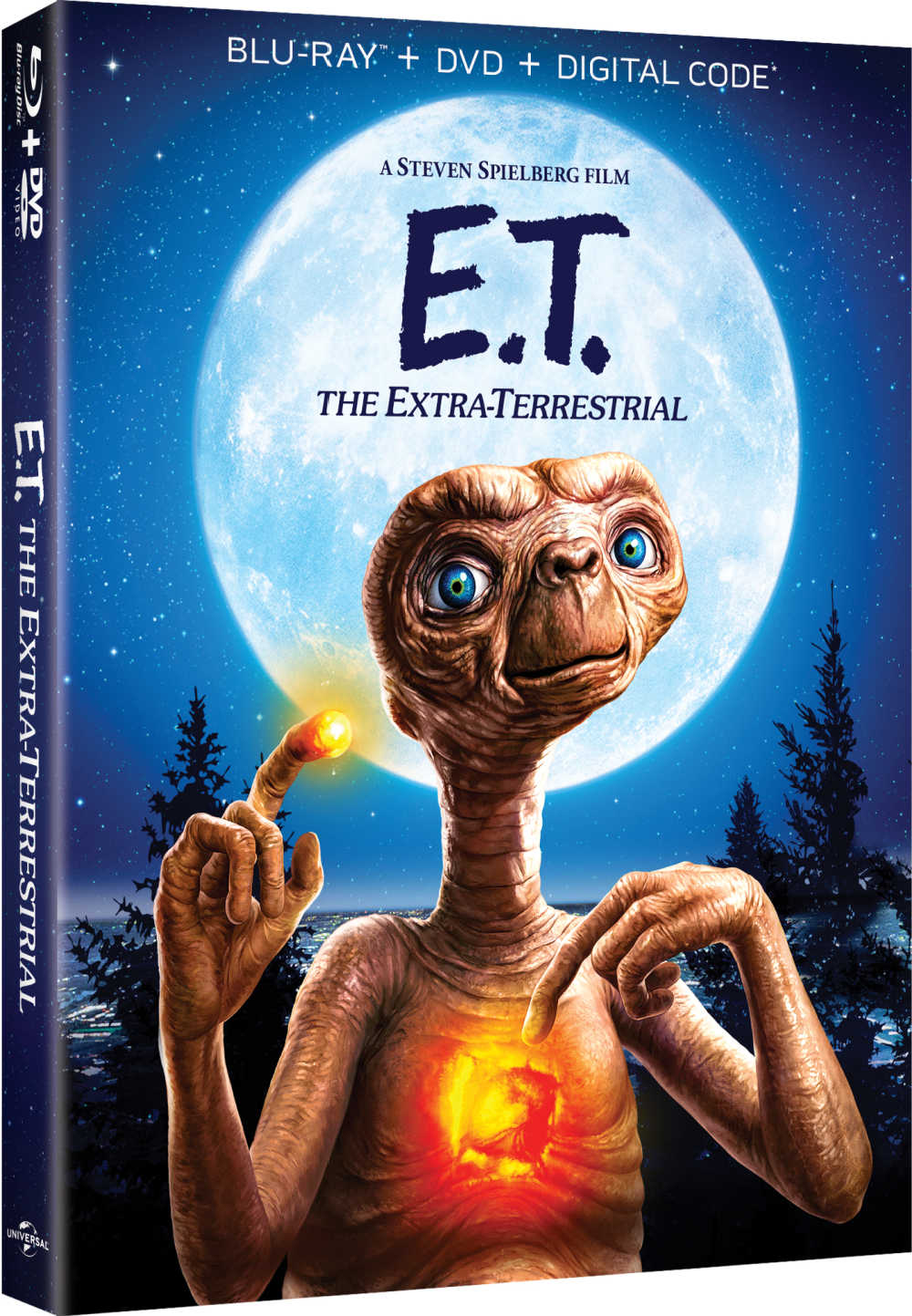 Universal Pictures Home Entertainment
Rated PG
Release Date October 18, 2022
Synopsis
Journey back to the magic and adventure of "one of the great American films" (Leonard Maltin) with E.T. The Extra-Terrestrial, the beloved masterpiece from Academy Award®-winning director Steven Spielberg.
Henry Thomas, Drew Barrymore and Robert MacNaughton star in the unforgettable story of a lost alien and the 10-year-old boy who helps him find his way home.
Digitally remastered for optimal picture and sound, this astounding story is sure to thrill viewers of all ages again with its timeless message of trust, courage, and the overwhelming power of friendship.
Blu-ray E.T. 40th Anniversary Bonus Features
40 YEARS OF E.T. THE EXTRA-TERRESTRIAL – An all-new retrospective of the film and its lasting legacy.
TCM CLASSIC FILM FESTIVAL: AN EVENING WITH STEVEN SPIELBERG – The acclaimed director reflects on his career and the making of E.T. 40 years later.
THE E.T. JOURNALS- Retrace the day-to-day experience of creating E.T. from never-before-seen, behind-thescenes footage shot by Academy Award® -winning cinematographer John Toll.
DELETED SCENES
STEVEN SPIELBERG & E.T. – Watch an interview with Steven Spielberg, as he reflects back on the film and discusses his experience working with the actors, as well as his overall and current perspective on E.T.
A LOOK BACK – A special insider's look into the making of E.T. featuring interviews with Steven Spielberg, the cast, and others intimately involved with the film.
THE EVOLUTION AND CREATION OF E.T.
THE E.T. REUNION – The cast and filmmaker reunite to discuss their thoughts on the impact of the film.
THE MUSIC OF E.T.: A DISCUSSION WITH JOHN WILLIAMS – Interviews and footage focused on the longstanding relationship between John Williams and Steven Spielberg.
THE 20TH ANNIVERSARY PREMIERE – Composer John Williams played the score of E.T. live at the Shrine Auditorium for the re-release premiere of E.T. This featurette gives us a behind the scenes look at this presentation.
DESIGNS, PHOTOGRAPHS, AND MARKETING
THEATRICAL TRAILER
SPECIAL OLYMPICS TV SPOT
Director
Steven Spielberg
Producers
Steven Spielberg
Kathleen Kennedy
Executive Producers
Amanda Lewis
Samantha Vincent
Written By
Melissa Mathison
Cast
Henry Thomas
Drew Barrymore
Dee Wallace
Robert MacNaughton
Peter Coyote
Genre
Family
Sci-Fi
Fantasy
Steven Spielberg on the E.T. 40th Anniversary
E.T. 40th Anniversary Giveaway
Prize: E.T. The Extra-Terrestrial 40th Anniversary Edition Blu-ray + DVD + Digital (arv $19.98)
1 Winner
Ends 10/22/22 11:59pm ET
Check out my other giveaways, so you can have more chances to win prizes.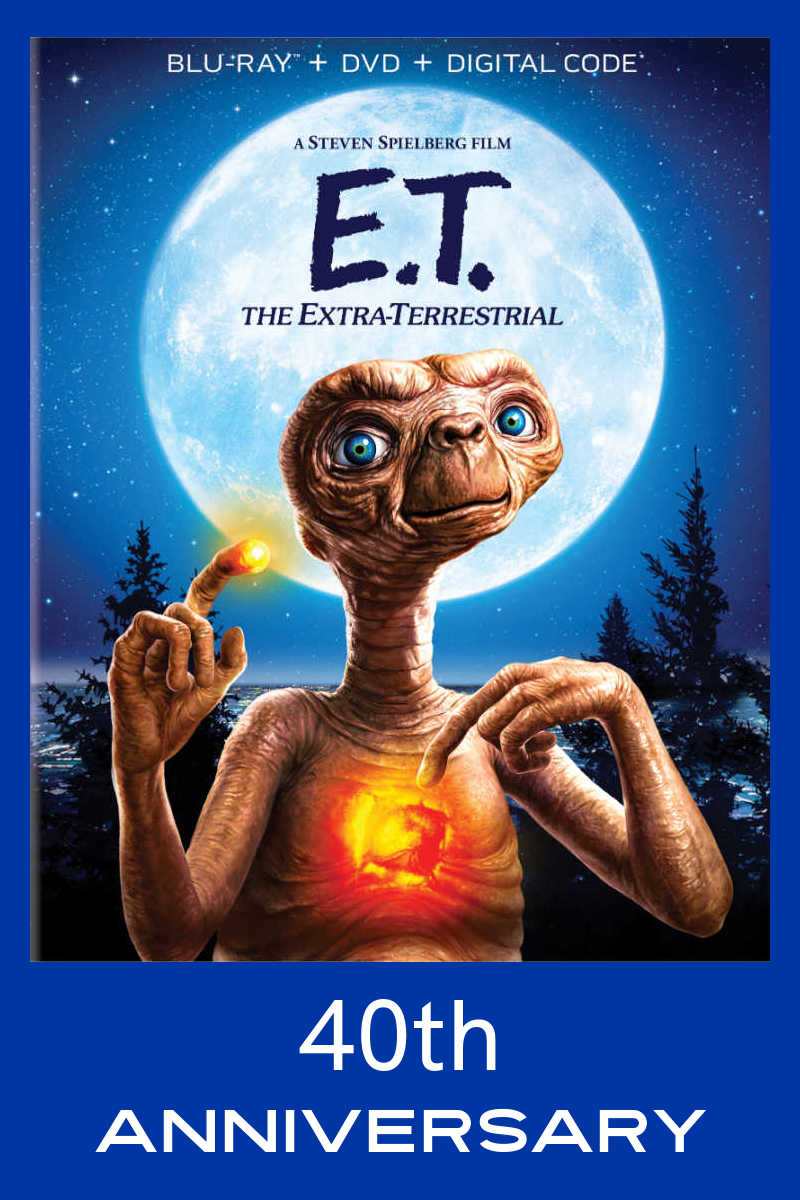 More from Mama Likes This
Take a look at my other entertainment articles, so you can keep up with the latest TV, movie and book news.
Printable Activity Pages
Check out my free printables, when you are looking for fun activities to do at home.
Many are from Disney, Netflix and Shout Factory, so they feature movies, TV series and characters that your kids already know and love.
Some are educational, but others are just plain fun.
There are coloring pages, crafts, word puzzles, mazes, memory games and many other family friendly activities.
Shopping Deals
Check out the latest online deals, so you can save money and pick out some great products for yourself and your family.
What will you buy first?