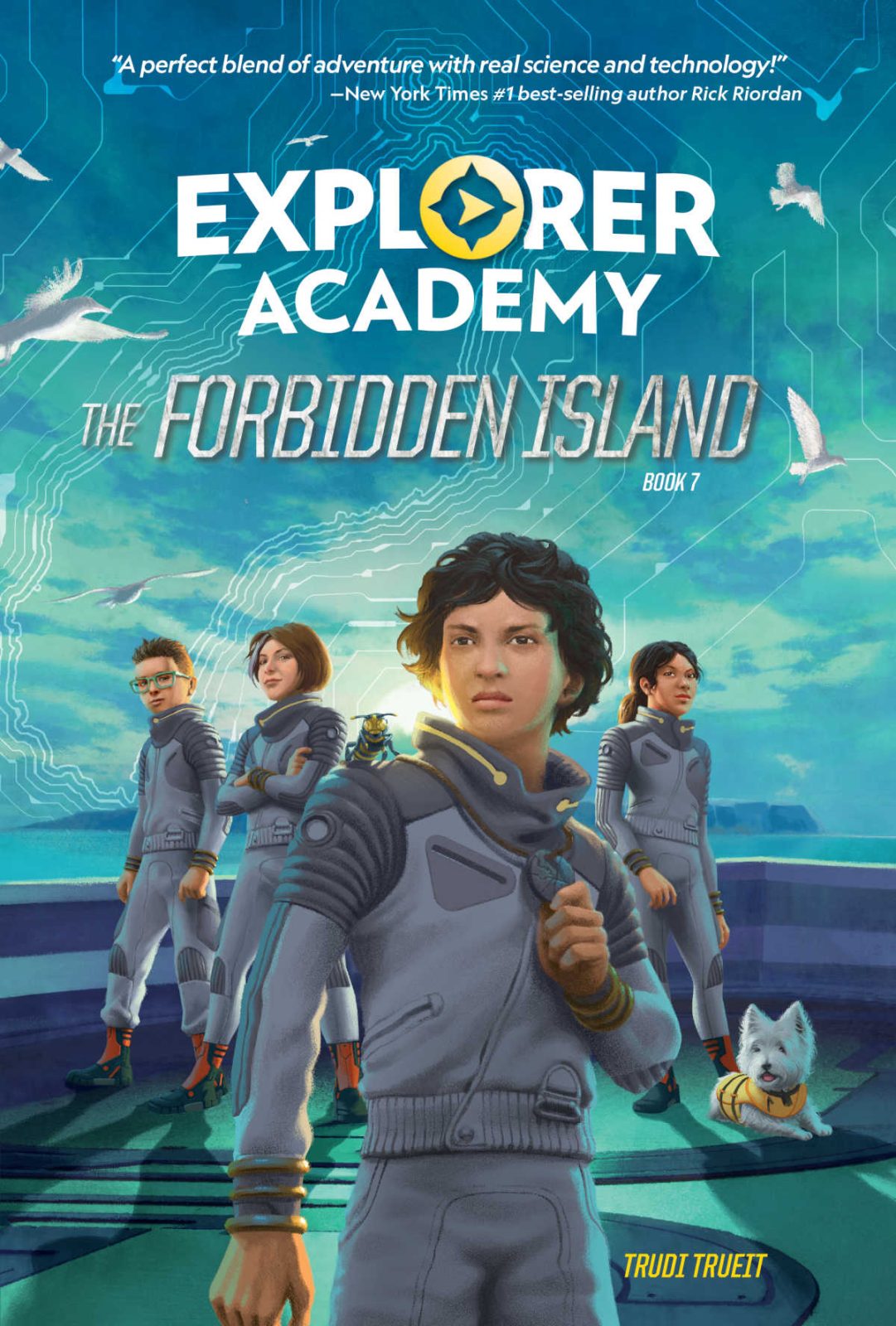 Welcome to the Explorer Academy: The Forbidden Island Blog Tour!
Follow along all week as we celebrate the release of The Forbidden Island, the heart-pounding final adventure in the hit Explorer Academy series.
There are behind-the-scenes looks from author Trudi Trueit and, also, 5 chances to win the complete 7-book series and an Explorer Academy map!
The Forbidden Island Blog Tour Stop 1
When I began writing Explorer Academy six years ago, I hoped the accomplished explorers of National Geographic would provide plenty of inspiration for the series, from their groundbreaking research to cutting-edge technology to fascinating stories from every continent on Earth.
They did not disappoint.
Many of the ideas that I came up with for the series were sparked by the work of explorers like Zoltan Takacs, who risks life and limb to collect animal venoms for use in developing human medications, Erika Bergman Koster, a submarine pilot who ventures into the deep sea to reveal its mysteries, Nizar Ibrahim, a paleontologist, whose fossil discoveries have changed the way we view dinosaurs, and Gemina Garland-Lewis, an eco-health researcher and photographer, who enlightens us to the powerful connections we share with animals.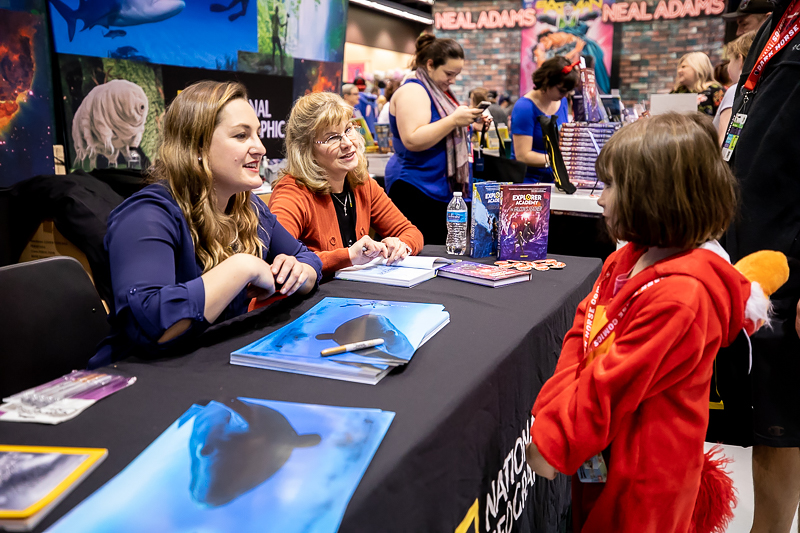 Book Tours with Explorers
What I didn't realize was how these explorers—Zoltan, Erika, Nizar, and Gemina—would inspire me not only by what they'd done, but also by who they were.
Early on, in the pre-pandemic world, I got to go on a few book tours.
With every new Explorer Academy book, I would travel across the country to visits schools and bookstores and talk about the series.
Each of these explorers took a turn joining me in the presentations.
Although they are very different people, I started to notice they had quite a bit in common.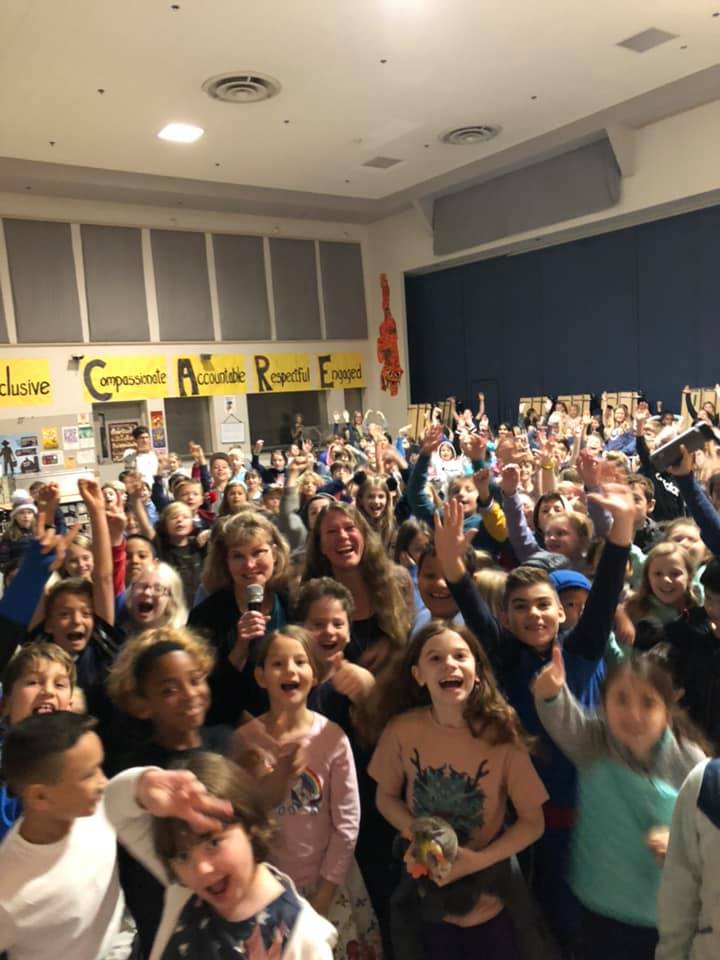 Day after day for about a week, I'd watch my 'explorer du tour' stand in front of gym packed full of kids and excitedly talk about venomous snakes or weird sea creatures or whalers in the Azores.
The passion practically oozed out of them as they encouraged students to step out into the world and try new things.
Each also said that what they loved doing as children—activities like photography, hiking, sports, and travel—played a major role in the careers they chose as adults.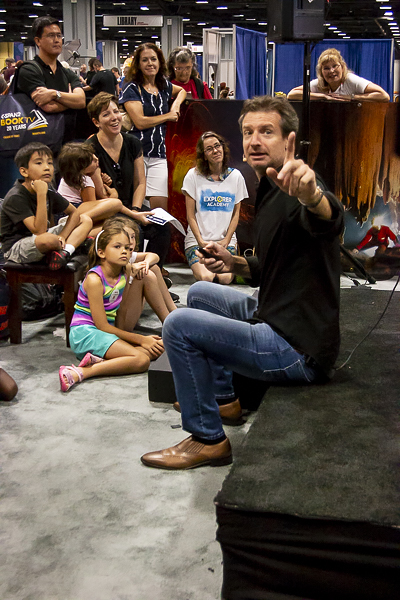 Why I Wrote Explorer Academy
This goes to the heart of why I wrote Explorer Academy and what I hope readers will see in its pages.
Cruz and his friends set off on a quest to discover the world and along the way, discover themselves.
They learn perseverance.
They learn to trust their instincts.
And they learn to lean on each other when times are tough.
In the end, they realize we are all explorers every minute of every hour of every day for our entire lives.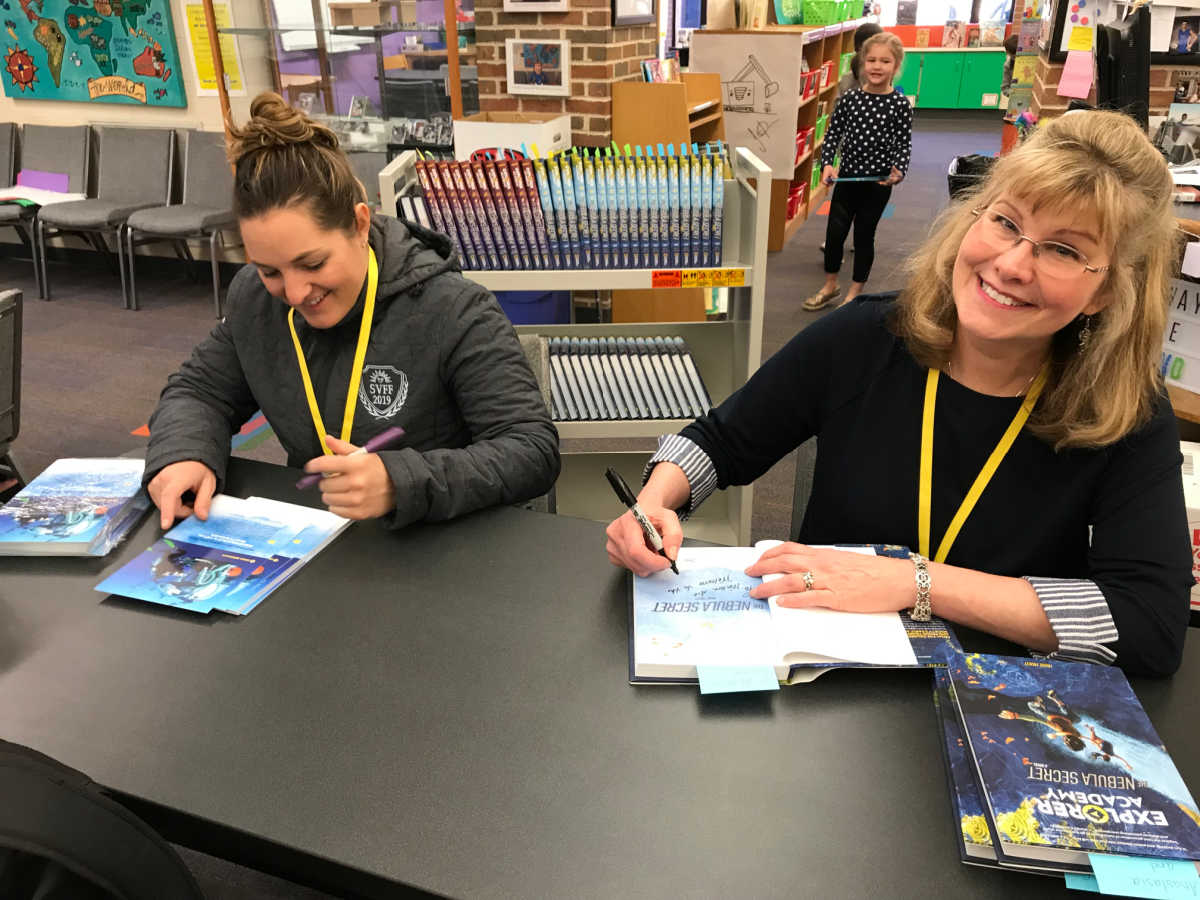 The journey never ends.
It was the real explorers of National Geographic who taught me that.
To read more about the National Geographic explorers who inspired Explorer Academy, look for The Truth Behind the Fiction section featured in the back of each book.
To see videos from the explorers in their own words log on to www.exploreracademy.com.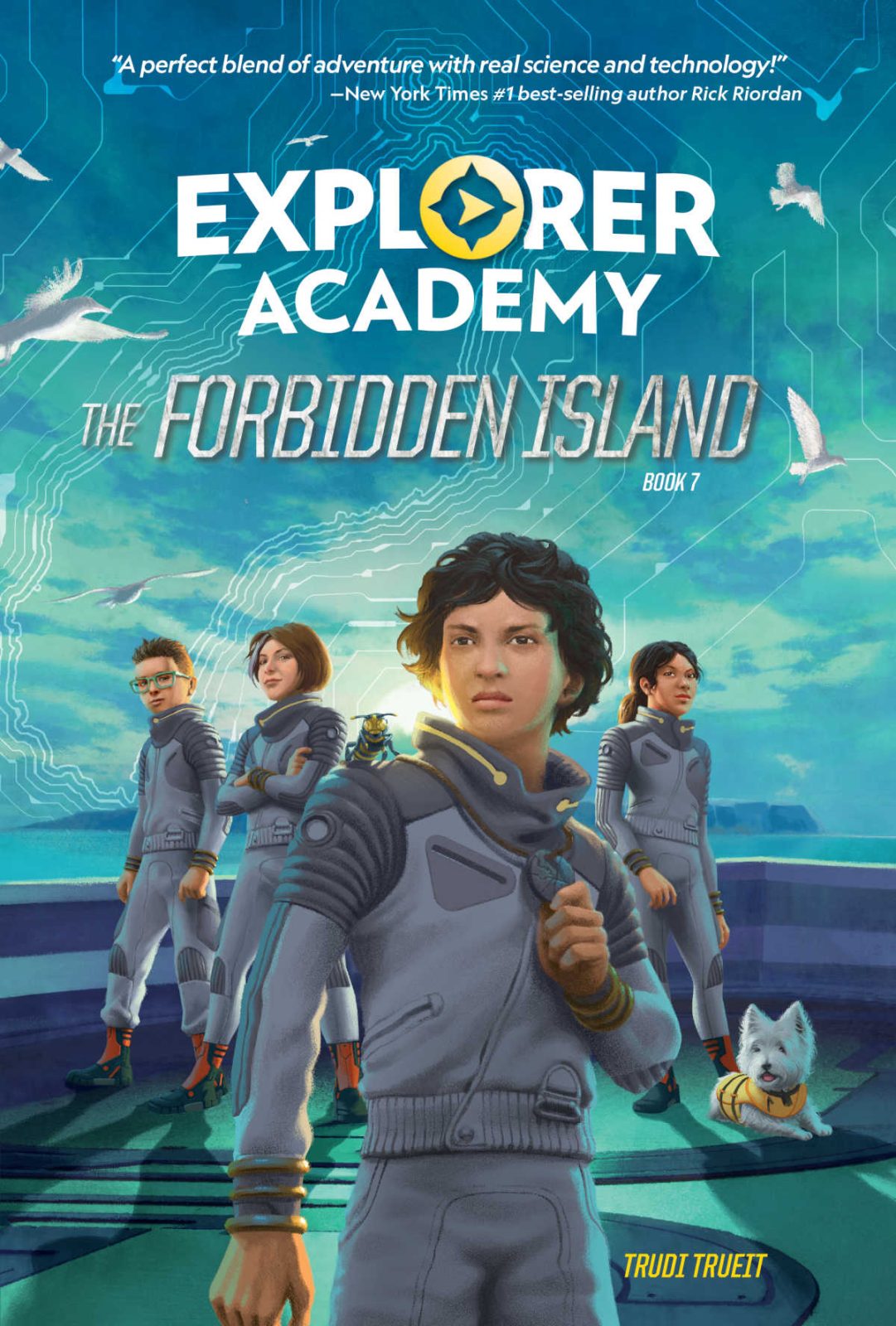 A heart-pounding final showdown changes the life of Cruz Coronado forever in the seventh and final book in this thrilling fact-based fiction series.
Amid assignments that take the Explorer Academy recruits from the iceberg-filled waters of Antarctica to the bone-dry deserts of Argentina, Cruz Coronado is scrambling to complete the last piece of the cipher.
With Nebula agents and the elusive explorer spy still out there, his opportunity to recover his mother's world-changing formula is slipping away.
But as Cruz has learned from his time aboard Orion, true explorers must never give up.
Even after completing dozens of high-risk missions and traveling to all seven continents, Cruz could never prepare himself for one ultimate surprise.
Explorer Academy features:
Gripping fact-based fiction plot that inspires curiosity with new technology and innovations
Amazing inventions and gadgets
A cast of diverse, relatable characters
Secret clues, codes, and ciphers to track down within the text
Vibrant illustrations
Elements of STEAM
National Geographic explorer profiles in the "Truth Behind" section
Check out the Explorer Academy website featuring videos, comic shorts, games, profiles of real-life National Geographic Explorers, chapter excerpts and more.
Praise:
"Sure to appeal to kids who love code cracking and mysteries with cutting-edge technology."
—Booklist
"A perfect blend of adventure with real science and technology!" —New York Times #1 best-selling author Rick Riordan
"A fun, exciting, and action-packed ride that kids will love." —J.J. Abrams, director and screenwriter of Star Wars: The Force Awakens, Lost, Alias
"Inspires the next generation of curious kids to go out into our world and discover something unexpected." —James Cameron, National Geographic Explorer-in-Residence and acclaimed film-maker
About the Author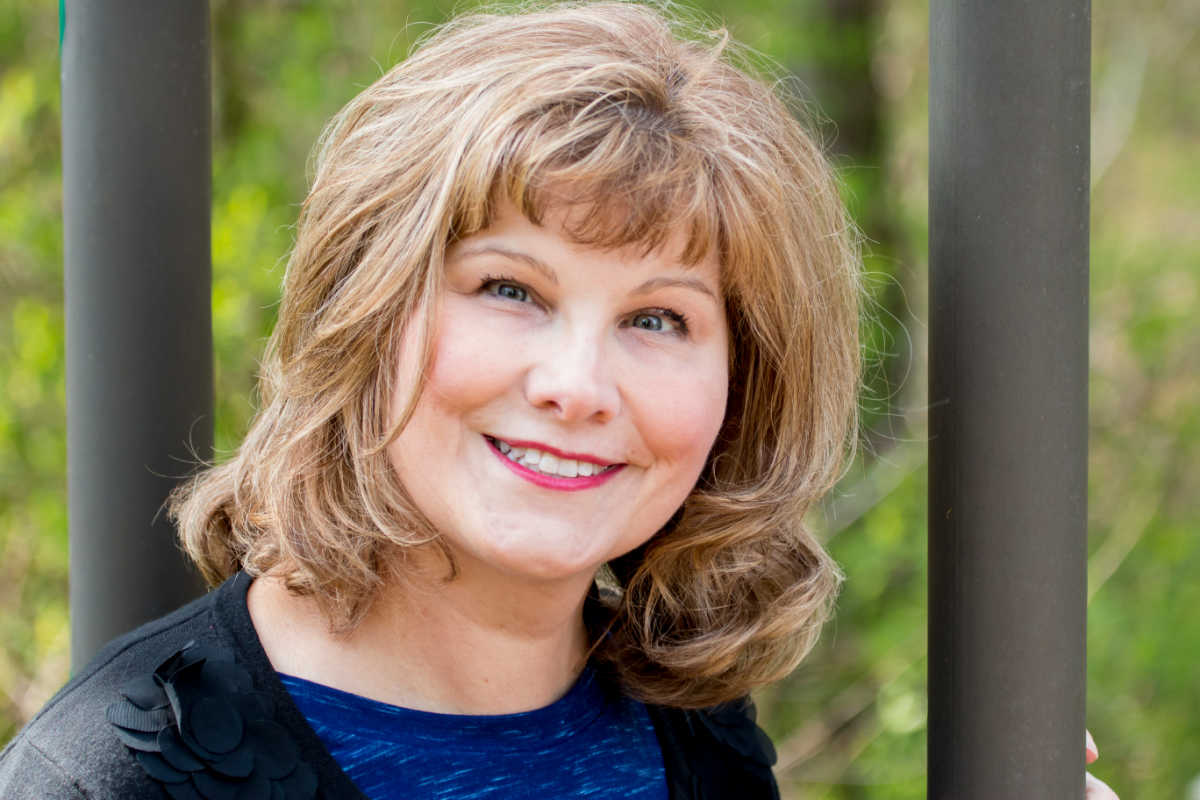 TRUDI TRUEIT has written more than 100 books for young readers, both fiction and nonfiction.
Her love of writing began in fourth grade, when she wrote, directed, and starred in her first play.
She went on to be a TV news reporter and weather forecaster, but she knew her calling was in writing.
Trueit is a gifted storyteller for middle-grade audiences, and her fiction novels include The Sister Solution, Stealing Popular, and the Secrets of a Lab Rat series.
Her expertise in kids nonfiction encompasses books on history, weather, wildlife, and earth science.
She is the author of all the narratives in the Explorer Academy series, beginning with Explorer Academy: The Nebula Secret.
Trueit was born and raised in the Pacific Northwest, and lives in Everett, Washington.
Official Trailer: Explorer Academy
The Forbidden Island Blog Tour Schedule:
1st – October 10th — Mama Likes This
2nd – October 11th — Feed Your Fiction Addiction
3rd – October 12th — Pragmatic Mom
4th – October 13th — YA Books Central
5th – October 14th — YA Book Nerd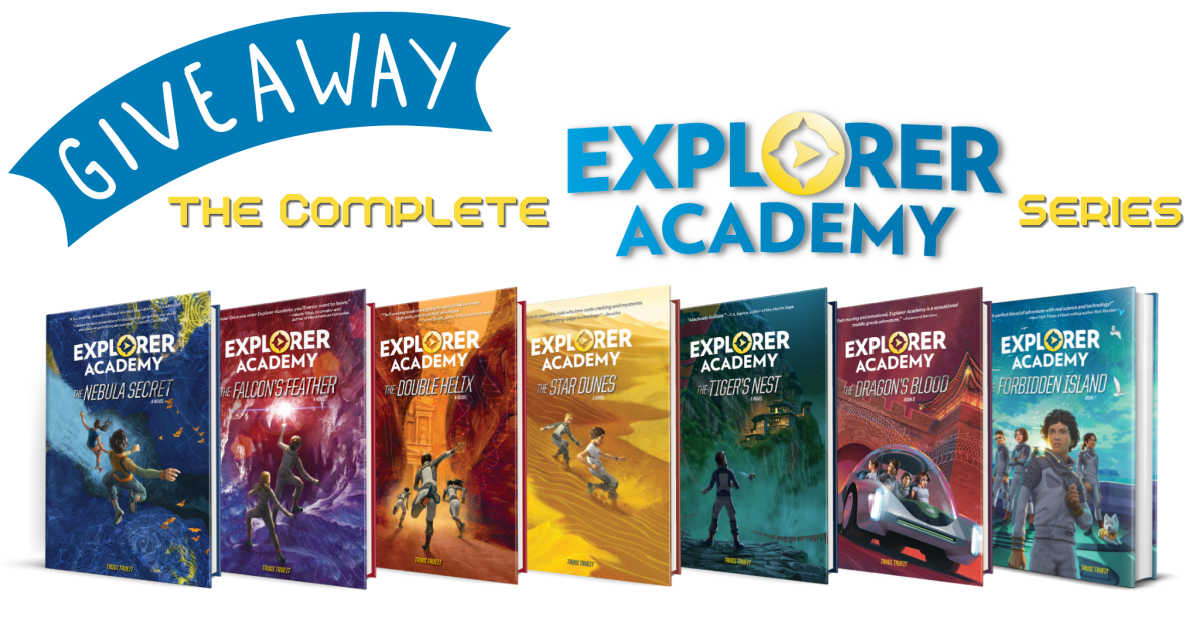 Explorer Academy The Forbidden Island Blog Tour Prize Package Giveaway
Prize: Five (5) winners will receive the COMPLETE 7-book Explorer Academy series and an Explorer Academy map, showing all the places around the world that Cruz and his classmates visit over the course of the series!
US/Canada only
Ends 10/23/22 at 11:59pm ET
Enter via the Rafflecopter below
***This giveaway is being administered by Media Masters Publicity. They are handling the entries and will contact the winner and ship the prizes.***
Check out my other giveaways, so you can have more chances to win prizes.
More from Mama Likes This
Take a look at my other entertainment articles, so you can keep up with the latest TV, movie and book news.
Printable Activity Pages
Check out my free printables, when you are looking for fun activities to do at home.
Many are from Disney, Netflix and Shout Factory, so they feature movies, TV series and characters that your kids already know and love.
Some are educational, but others are just plain fun.
There are coloring pages, crafts, word puzzles, mazes, memory games and many other family friendly activities.
Shopping Deals
Check out the latest online deals, so you can save money and pick out some great products for yourself and your family.
So… what will you buy first?