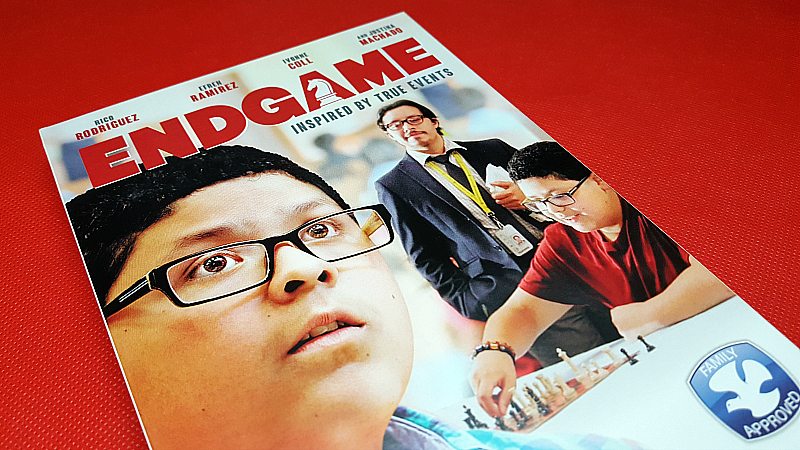 Does this young man look familiar? Yes, this is Rico Rodriguez who plays Manny on the long-running Modern Family series. The role he plays in Endgame is different than the one he plays on the TV show and he does it well.
Endgame is an inspirational drama that is based on a true story. The real life circumstances are compelling and have timely themes most of us can relate to in one way or another – hard work, perseverance through adversity, the importance of family and friends, and strength when dealing with bullies.
The movie has the Dove Family Approved Seal. This would be a good choice for family movie night and could spark some interesting conversations when you're through.
Endgame
Shout! Factory
Release date 7/5/16
Synopsis: "Since he was 5 years old, Jose has learned from his abuelita how to play chess like his grandfather, who was a champion in Mexico. Now as part of the Brownsville school team, Jose has the chance to use his skills and, for once in his life, find himself in the spotlight, as he tries to help his team make it to the Texas state finals. As their coach, Mr. Alvarado, teaches his students the meaning of perseverance and team effort in the face of adversity, Jose discovers his own strengths and uses them to bring his broken family together."
Click HERE for free printable coloring pages, activities and more from Shout! Factory.
Enter daily through the Rafflecopter giveaway form below: