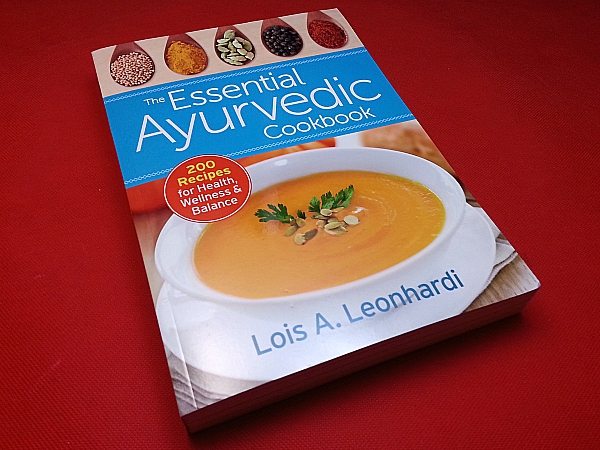 Are you familiar with Ayurveda? Ayurvedic medicine has been around for thousands of years. These days, many are incorporating it's principles into their regular routines for health, well-being and weight loss.
The Essential Ayurvedic Cookbook can help you create delicious meals that just may have added benefits for health and wellness.
The cookbook has a large (nearly 100 pages) portion of it devoted to helping you understand Ayurveda, the principles behind it and how to incorporate these principles practically into a modern kitchen.
Then there are 200 recipes for modern dishes that adhere to Ayurvedic traditions. Here is a small sampling of what you'll find in the book:
Lime Ginger Tofu
Minted Apricot Couscous
Asian Style Vegetables
Black Bean Avocado Salad
Maple Orange Scones
If you just want recipes, you'll find some great ones. If you also want to understand and utilize these dietary principles that have stood the test of time, you'll get even more out of this information packed cookbook.
The Essential Ayurvedic Cookbook

200 Recipes for Wellness
by Lois Leonhardi
isbn 978-0778805137
Pub. date 9/2/15
Description: "Enjoy optimal wellness with these delicious Ayurvedic-inspired recipes. Would you like to be healthier? Better able to cope with the daily stresses of life? Happier? More balanced? The solution may be as simple as modifying your food choices to be in sync with your constitution. Lois Leonhardi has taken the time-honored principles of Ayurveda and adapted them for use in today's modern culture, creating recipes that are accessible and suited to a Western lifestyle and palate. This cookbook teaches you to understand and implement Ayurvedic practices so you can begin to immediately feel the benefits. Whether you're simply looking to improveyour diet or are intrigued by Ayurvedic practices — or both! — this book will not only provide answers but will empower you to understand Ayurvedic concepts and easily assimilate them into your life."
CONNECT – You can like Robert Rose Books on Facebook and follow them on Twitter
Enter daily through the Rafflecopter form below: