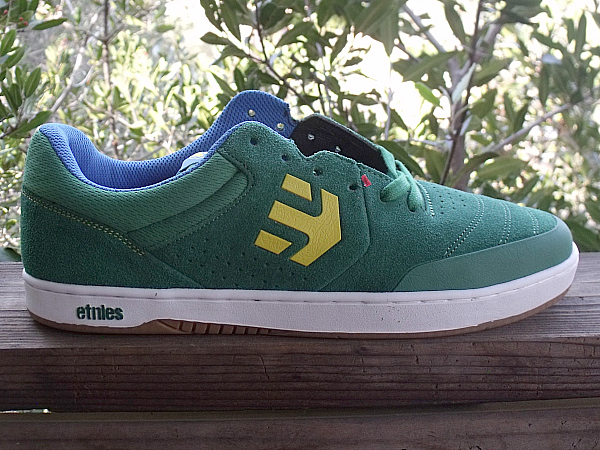 Are you familiar with Etnies shoes and apparel? My family most definitely is.
Etnies is part of the Sole Technology family and is located here in Orange County not too far from where I live. They specialize in footwear, apparel and accessories for action sports. Their specialty is skateboarding and the founder/CEO of the company is a former freestyle pro. We are fans of their BMX footwear. They also have products for Moto-X, Surf and Snow.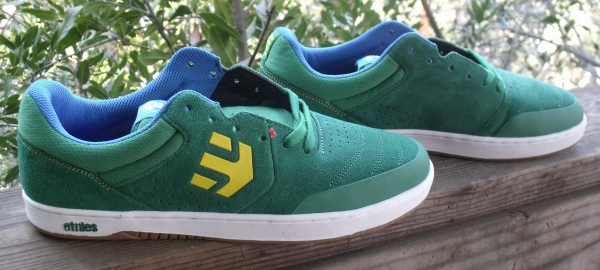 These are the Marana shoes that are great for skateboarding, bmx and everyday wear. They are available in a wide variety of bold and basic colors. When I asked my son to pick out a pair of shoes, I knew he would choose these shoes and knew that his color choice would be green. Sure enough, this is the pair he chose.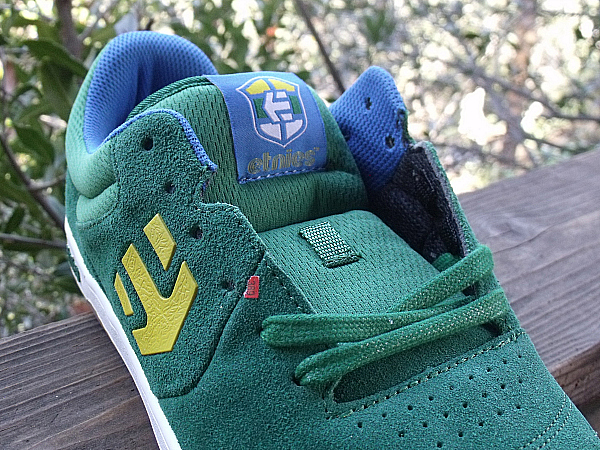 Etnies shoe designs go through rigorous testing to make sure that every little detail is just right. The shoes are comfortable and have support and padding just where it's needed. The non-slip tread is great for when you are active or just walking around. The shoe construction is excellent. The toe cap is reinforced and the outsole is stitched.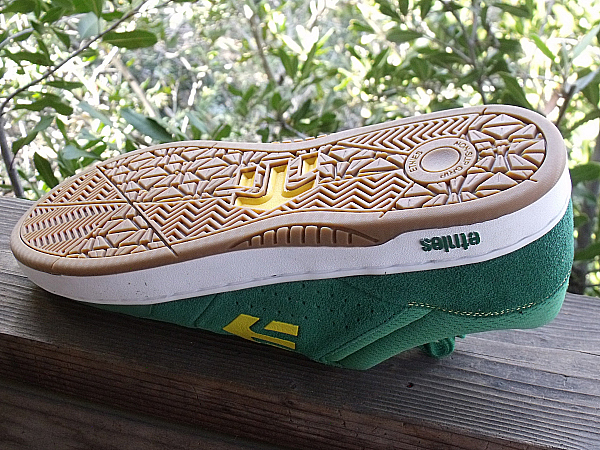 We've had many Etnies shoes over the years. My son is generally very hard on his shoes and Etnies stand up to the abuse a whole lot better than other brands that we've tried. I am expecting these Maranas to last as long as his other Etnies have.
Etnies footwear looks great and gives my son the support and protection he needs.